Fester's spider senses started tingling on this one a couple of weeks ago.
He was on the money as usual, and yesterday Playtech's new live Dragon Tiger table started taking bets.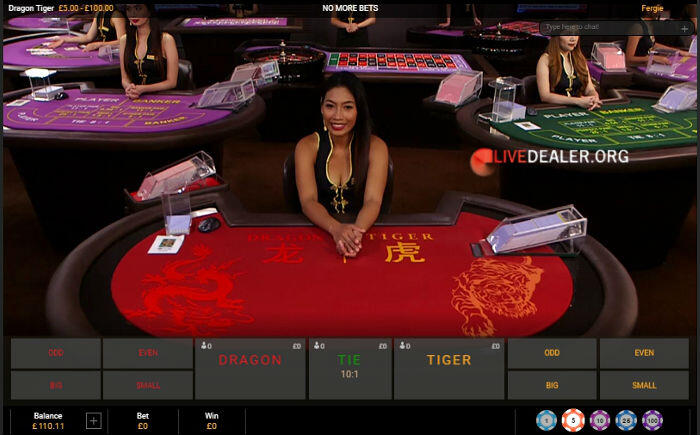 For those who haven't played Dragon Tiger before, you don't have to be a genius to get your head around it's intricacies. There aren't really any!
Bet Dragon win, Tiger win or Tie. Dealer deals one card to the Dragon position, one to the Tiger position, and highest card wins. That's it.
Aces are low, King is the highest card. Dragon or Tiger winning bets pay even money. You can also bet Tie which pays 10:1. The usual Tie payout (offered on other live Dragon Tiger tables) is 8:1 so Playtech are being nice and generous here.
All the action is captured in full screen video giving you a nice view of some of the other tables in Playtech's Manila dealer studio, which looks pretty cosy.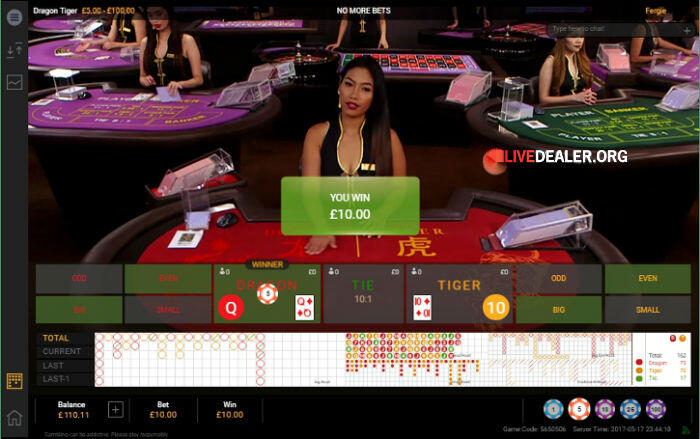 Where to play live Dragon Tiger
Playtech's newest live table is available now at bet365, who must have a clause in their license agreement providing for immediate addition of any new Playtech live tables.
On the topic of new Playtech tables, Dragon Tiger won't be newest for long. Three Card Brag is set to go live some time this month. No prizes for guessing where.