Live casino blackjack, roulette, baccarat, sicbo bet limits compared
The table below is a useful tool for serious high rollers looking for high bet limit live deal blackjack, baccarat, roulette or sicbo. It is also useful for small change players looking for small bet minimums for their chosen game at live casinos.
It is worth noting that the below bet limits are advertised max and min bet amounts and higher limits will be available to VIP players on application at most of the listed casinos.
Notes on below limits:
Roulette limits: these are table limits, not position (eg straight up bet) limits
Baccarat limits: these are limits for Banker and Player bets (Tie and side bets minimums may be lower)
Blackjack limits: these are opening bet limits
0 = game not offered

1 limits shown are for William Hill Casino Club live casino (Playtech powered)
2 limits shown are for William Hill Vegas live casino (Evolution Gaming powered)
Both online properties are owned by William Hill plc. For more details see William Hill review
Found any details in the above table to be incorrect? Please Let us know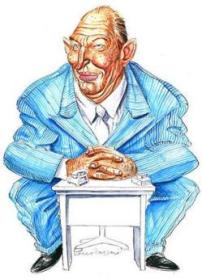 Did you know?...
The late great Kerry Packer, media mogul and gambling leviathan recognized the world over as the whale's whale is rumored to have lost $28 million during a 3 week losing streak at London casinos in 1999. He also reportedly took $33 million from the MGM Grand in Las Vegas that same year in what must be one of the bigger all time player wins at a casino.
His gambling exploits are the stuff of legend and casinos willing to take him on needed a big bankroll and steely nerve. His flutters at the London casinos he frequented during holidays reportedly resulted in regular wins of up to $7 million before his big '99 losing streak. And players trying to intimidate him by unknowingly flexing their financial muscles would very soon come to realize they were out of their depth.
At a poker tournament at the Stratosphere Casino, Packer got involved in a much talked about 'discussion' with a Texas oil tycoon. When the Texan boasted to Packer he was worth $60 million, Packer was overheard calmly asking if he cared to wager that exact amount on the toss of a coin. His exact words..."I'll toss you for it". Now that's a high roller!