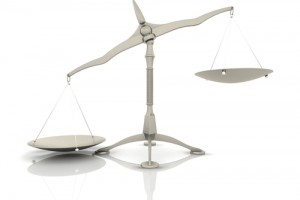 There's an interesting little legal tussle going on at the moment in Paris, and it involves a couple of the casinos listed on this website.
A local casino group is launching legal action against a bunch of online casinos, Unibet and 888.com among them, alleging their current participation in the French market is not strictly legal.  They are asking a French court to issue a ruling preventing said online operators from being eligible for internet gambling licenses when they come up for grabs later this year.
The local casino group bringing the action consists of Barrière,  Tranchant and the Casinos de France Trade Union and they are running the high-moral-grounded arguments of national interest and player protection as central to their case.  They assert that the online operators are,
"depriving the State of substantial tax revenues, and not upholding the principles of player protection and fighting against problem gambling, fraud and money laundering".
These are the usual arguments that local gambling operators run against competing online offerings, along with claims that the future of their industry is at threat from 'illegal' online operators; that they can not compete with the broad range of gambling offerings and in the case of wagering and sports betting, the competitive odds that are attracting punters business.
It always amuses me when local monopoly or duopoly gambling businesses take this high moral ground. Why can't they just be honest and tell it how it is.  They're pissed that their once captive market now has options and those options invariably are more compelling.  Are they truly concerned about problem gambling and the national interest?
I find it very hard to believe that Barrière,  Tranchant or the Casinos de France Trade Union have any sincere concern for the welfare of gamblers.  I'm sure that, just like Australia's Tattersalls and Tabcorp (that country's duopoly slot machine operators) these French companies' revenues rely heavily on the losses of addicted gamblers. It's common knowledge that in Australia, the busiest slot machine venues are located in lower socio-economic areas – and the busiest day of the week in these venues are pension and welfare payment days.
I strongly suspect that  Barrière and Tranchant's concern about problem gambling is that they are losing a share of problem gambling business, not that it exists at all.
And their concern for the national interest?  Give me  break.  The only interest they are concerned with is that accrued on their bank balances.
Am I being over cynical here? Maybe.  But just once I'd like to hear a little more honesty and a little less grand standing from aggrieved local operators.
https://www.livedealer.org/images/Livedealer-logo.png
0
0
LD
https://www.livedealer.org/images/Livedealer-logo.png
LD
2010-02-14 22:44:48
2010-02-14 22:44:48
French casino group protecting turf