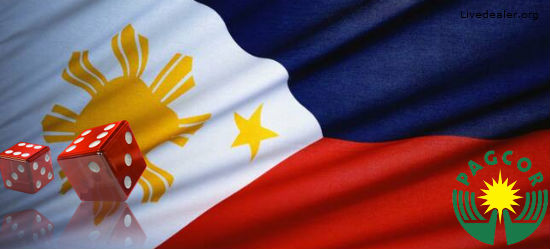 When you think of casino hot spots in Asia what places spring to mind?
Macau is the obvious one. Then there's the emerging challenger Singapore with 2 mega casinos launched this year at a combined cost of around $10 billion.  And don't forget that other Asian casino mecca the Philippines…
Sorry?  Was that the Philippines I just said?
Casinos a plenty in the Philippines
Although there is only one licensed casino operator in the Philippines, they run a casino empire that includes no less than 41 casinos in 10 major cities across the country (28 of which are considered smaller 'satellite casinos'), 24 VIP Clubs, 4 gaming arcades and 36 poker rooms.  It's easily one of Asia's most saturated terrestrial casino industries and has been growing rapidly since Pagcor (Philippine Amusement and Gaming Corp.) opened its first casino a little over 30 years ago.
Revenue growth in just the last decade is impressive…13 billion pesos in 2001 to 30 billion pesos ($600 million) last year.
But according to President Benigno Aquino the proliferation of Pagcor casinos across the country needs to be stopped.  He is particularly concerned with the fact that many now seem to be in areas that aren't even popular tourist towns.
Curiously, his approach to reigning in Pagcor's rampant growth is to privatize the currently state-owned corporation.  He told the Philippines Daily Enquirer last week that,
"…if at some point in time we can do away with having government be the operator and the regulator, that will be a good direction. Unfortunately we are still in the process of finding out what the problems are to be able to fix it."
Call me naive, but wouldn't the government be better placed to control casino expansion if they, well, continued to control Pagcor?
PAGCOR Entertainment City
We couldn't end a discussion on casinos in the Philippines without touching on Entertainment City.  This is Pagcor's answer to Singapore's Marina Bay Sands, Macau's City of Dreams, or Vegas' MGM CityCenter.  Earth has already been turned (120 hectares of reclaimed land on Manila Bay) on this integrated casino resort mega project that will cost an expected $15 billion once completed.
Aquino expressed his concern about casino expansion in the Philippines by saying, "You're all witness to a proliferation of so many gaming establishments and some of them I don't agree with."
Clearly a new $15 billion casino in the country's capital is one of the gaming establishments he does agree with!
Related pages:
https://www.livedealer.org/images/Livedealer-logo.png
0
0
LD
https://www.livedealer.org/images/Livedealer-logo.png
LD
2010-07-18 22:41:28
2010-07-18 22:41:28
Philippines: too many Pagcor casinos says Aquino