When I hear the names Zeus, Aphrodite or Hermes naturally I think of the gods of Greek mythology.
The name Hermes also gives me flashbacks to a rather awkward situation when my girlfriend wanted me to buy her a certain handbag.  I said sure…then found out how much they cost and of course backpedaled faster than a politician after election day.  Needless to say she's now my ex-girlfriend.
So back to the gods and you had Zeus – the father of the gods, Aphrodite – the god of love, and Hermes –  messenger of the gods, guide to the underworld and purveyor of obscenely overpriced handbags to mortals too rich and/or stupid to buy other brands for much less.
Zeus, Hermes and Aphrodite are now also the names of blackjack tables inside Playtech's Latvian live dealer site.
They've also named a Gold table and Diamond table where presumably the high stakes action will take place.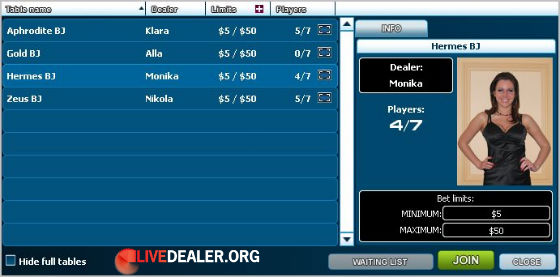 Above is a shot of the live blackjack lobby at William Hill.  Below is shot of the newly named Gold blackjack table.  In the background (top left) you can just make out the sign for the Diamond table which was out of action during this particular session.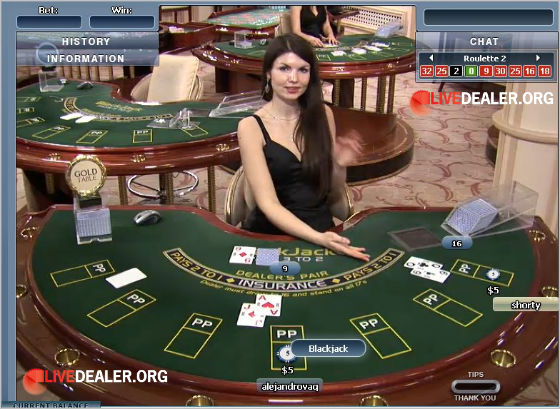 https://www.livedealer.org/images/Livedealer-logo.png
0
0
LD
https://www.livedealer.org/images/Livedealer-logo.png
LD
2011-03-18 20:56:16
2011-03-18 20:56:16
Zeus, Aphrodite, Hermes, Gold, Diamond Blackjack