There used to be a problem gambling campaign here in Australia with the slogan, "when it's no longer fun, walk away".
I had one of those days today.
Serious addiction issues?  Not really, no.
Serious connection issues? Absolutely, yes.
I was playing at my local coffee shop, where the Long Macchiatos are outstanding, but the wi-fi connection is a little sketchy at times.  This particular time a bunch of backpackers were hunched over their laptops no doubt busy on Facebook, Youtube, Skype or some torrents site downloading free movies and sucking up most of what little bandwidth there was to go around.
A slow Internet connection and live casino gaming ain't a happy union. It's a frustrating and at times infuriating one.
Here's an example of what can happen…
No Fun Part I – Come on 32 Red!
I figure if I'm going to play on a slow connection…roulette's my game.  You don't get that annoying deal lag you get with the card games (you know when the real-time deal is actually a few seconds ahead of the one you're seeing on the video – annoying).
32 Red was my lucky number – had a feeling it was due really soon. After ten spins/bets and it hadn't yet come up. Then I was disconnected due to a bad connection.  I wait a few moments and then load the game again to see that 32 Red had come up shortly after the disconnection occurred.
Hmmmm – $50 wagered, $175 in winnings missed from a damned disconnection.   Then to rub salt in the wound I get logged out again.
I felt like telling those [email protected] backpackers that their efforts to save $3 on a DVD rental just cost me $175.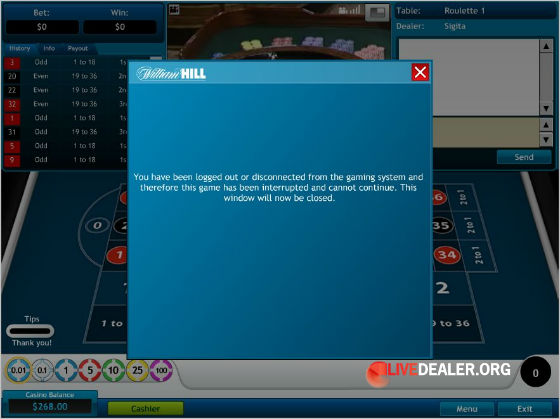 No Fun Part II – a great opportunity lost
The backpackers leave.  I log back in.  It's blackjack time.  Liena says hello and the backpackers are a distant memory.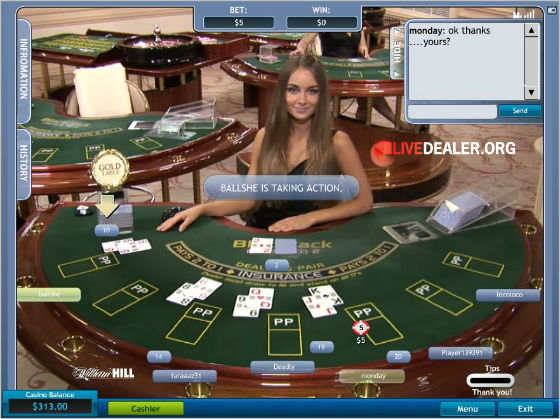 My balance builds, and chit chat ensues.  We talk weather (seems to be the standard Latvian opener), holidays, favourite places, animals we like (me – tigers, liena – lions), animals we don't like (me – spiders, Liena – snakes).
"Lots of very deadly snakes here in Australia I say", waiting for Liena to ask what are they?  To which I would have replied, "the Tiger snake, Copperhead, King Brown, Taipan, and the most dangerous of all…the One-eyed Trouser".  A champagne comedy moment was seconds away, but before I got there…
Disconnection
Time to walk away.
https://www.livedealer.org/images/Livedealer-logo.png
0
0
LD
https://www.livedealer.org/images/Livedealer-logo.png
LD
2011-07-19 03:33:17
2011-07-19 03:33:17
When it's no longer fun, walk away