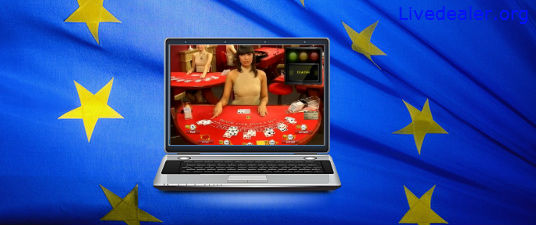 You'd be forgiven for thinking that the only focus of the EU Parliament right now is how to save the Greece and Italy from bankruptcy.  Not so.
Today the European Parliament voted in favour of more coordination and common standards with respect to online gambling, adopting the measures recommended in the Creutzmann report.
Online gambling remains one of the few significant traded services not regulated at an EU level and the fragmented approaches to regulation at the national level continue to create problems for governments, operators, and players and headaches for the European Commission ("EC").
Jürgen Creutzmann's report recommended a series of EU actions, including:
minimum EU-wide standards for operators, consumer protection, advertising and electronic ID checks;
consistent use of EC infringement proceedings to ensure full compliance of Member States' gambling legislation with EU law;
cooperation between national regulators under the guidance of the EC; and
removal of  the duplication of admin requirements and controls and a streamlining of the license application process across national regulators.
In his address to the Parliament today Creutzmann urged fast action:
"A member state can't solve such problems on its own. For a successful prevention of addiction and crime prevention member states have to act in concert. Unfortunately, a number of member states declined a European initiative on that subject, because they see their gambling monopolies at risk. With this clear backing the Parliament sends a strong signal to the Commission and the Member states. It is promising that Commissioner Barnier has already announced before the vote an action plan setting EU-wide minimum standards for consumer protection by mid-2012.

Common quality standards for national licensing models would represent an important step towards more transparency, fair competition and legal certainty. Furthermore, the bureaucratic hurdles for cross-border gambling services in the common market could be lowered. Only if the framework for legal services is right, will we have a chance to control the market."
The European Gaming and Betting Association ("EGBA") are understandably happy about this development.   Secretary General Sigrid Ligné commented that, "this vote constitutes a very welcome shift in the position of the European Parliament and we commend rapporteur Creutzmann for his achievement… [It] gives a clear direction to the European Commission that is in the process of concluding its Green Paper consultation launched in March 2011 and puts the spotlight back on Commissioner Michel Barnier who is leading the exercise."
https://www.livedealer.org/images/Livedealer-logo.png
0
0
LD
https://www.livedealer.org/images/Livedealer-logo.png
LD
2011-11-15 21:17:46
2016-02-06 16:12:00
EU Parliament votes for online gambling coordination and common standards