Highlights:
Manila based live dealer platform provider EntwineTech have added new HD video cameras to their studio.  All live dealer tables are now being captured on the new cameras. They have also added a new baccarat table and made a commitment to have 14 new tables before years end, bringing the total number of active tables (all games) in the studio to 25.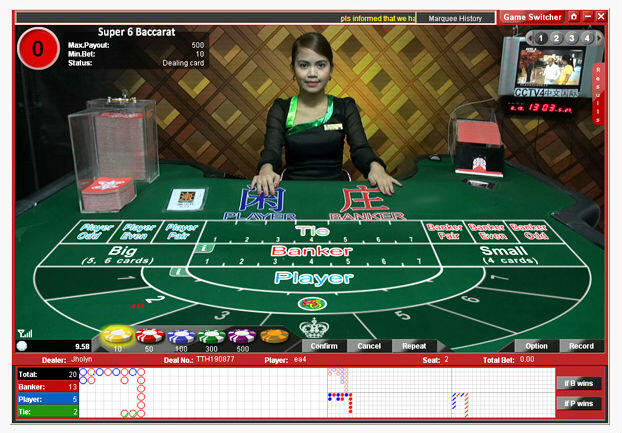 20th Aug 2013, Manila – EntwineTech the world's largest live dealer platform is pleased to announce two exciting new developments designed to enhance player's experience.
The first part of our new win double is the introduction of state of the art high definition cameras on all of our Live Dealer tables. These cameras will bring industry beating levels of clarity and sharpness to our games and allow our players not only to see more clearly the action on the table but also better appreciate the beauty and sophistication of our Live Dealers.
Further enhancing our players experience we have added an additional Baccarat table giving even more choice to our discerning customers. As part of our commitment to continuous progress we can also announce that by the end of this year we will introduce a further 14 Baccarat Tables bringing our total up to 25 gaming tables of all games.
Ian Dunning a spokesperson for EntwineTech commented
"This announcement is great news for Baccarat players everywhere, EntwineTech's continuous drive for improvement and delivery of high standards of customer satisfaction is one of the main reason they are the World leaders in this field. Once again they are leading from the front; EntwineTech is the gold standard for Live Dealer solutions – a standard the competition struggle to keep up with".
You can test out EntwineTech's new baccarat table and HD live stream at VCbetAsia.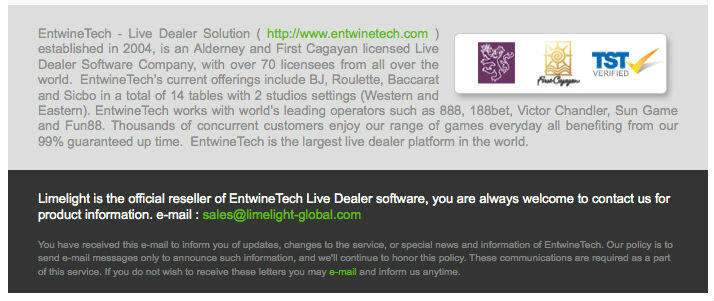 https://www.livedealer.org/dev/wp-content/uploads/2013/08/Entwinetech-newbaccarat.jpg
433
622
LD
https://www.livedealer.org/images/Livedealer-logo.png
LD
2013-08-21 05:26:44
2018-07-27 15:54:31
EntwineTec​h Launches New HD Cameras and Baccarat Tables