But for intervening events, all of my own doing, this morning's game or roulette could have been very a  profitable one.
It couldn't have started much better with my standard 32 & 0 straight up bet bearing fruit on the first spin.
Here's where the intervening event comes in.
Rather than simply continuing to bet as per usual on 32 and zero I decide to take & save a screen grab. Then for reasons not even known to me, switch from the European table to French table and wait for it to load so I can continue betting.
It loads just as the spin result is being displayed so there's an instant notification of a win foregone.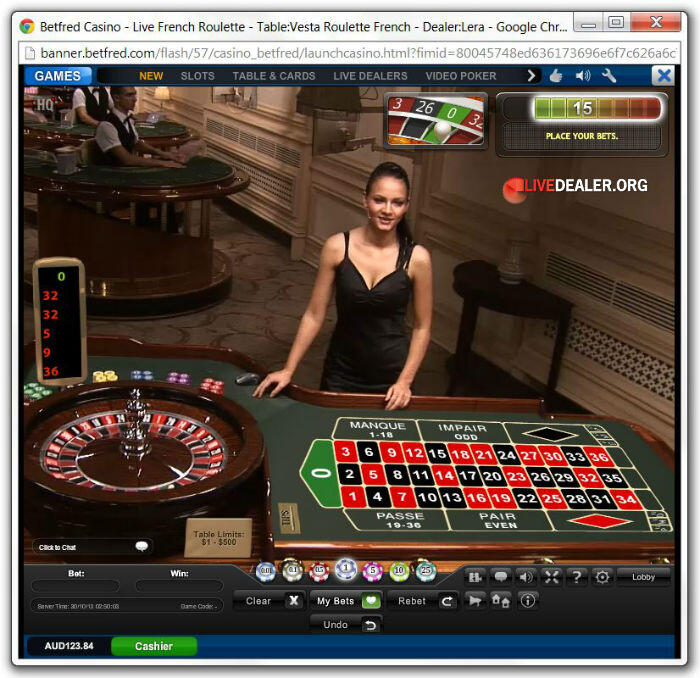 I then notice the result  on the preceding spin. Another 32.
Not sure what feels worse. Losing, or realizing you should have won… but didn't?
Can't blame Lera. Short of telling me not to leave the table she did her best to look after me.
https://www.livedealer.org/dev/wp-content/uploads/2013/10/lera.jpg
682
700
LD
https://www.livedealer.org/images/Livedealer-logo.png
LD
2013-10-30 04:06:14
2013-10-30 04:07:45
Lera did her best to look after me