Unless you've been sleeping under a rock for most the last couple of months you'd know Apple's latest and greatest, the iPhone 6 is in stores now.
Bigger (4.7 or 5.5 inches for the Plus), thinner (6.9 mm), brighter, sharper, faster, more powerful, more secure, more features…the list goes on. And of course as with all things Apple, it is beautifully designed (even the phone's webpage is beautiful).
It also comes with a much-hyped, game changing new feature: Pocket-Bend™. When you sit down with your phone in your pocket it bends to fit the contours of your backside.  Unfortunately it stays that way. Apple are working on Bend-Back™ technology and say it'll be ready in time for the release of iPhone 7.
I want one bad. I just don't want to pay €800.
There is another way, thanks to a just-launched promo inside Betfair's live casino. Every Sunday for the next month or so they're holding a prize draw. The winner gets a new iPhone 6. Five phones in total will be finding a new home between now and November 2, and to be in the running to get one you'll need a ticket in at least one of these weekly draws.
To get tickets you must either:
1. Wager £1,000 or more on their exclusive live roulette table in the week preceding the draw (you get 5  tickets for this); or the potentially cheaper option
2. Get dealt a GREEN CARD playing either of their exclusive live blackjack tables in the week preceding the draw.  There are 2 green cards per shoe.  Get a green card, and you've got 1 ticket.
Missed by that much…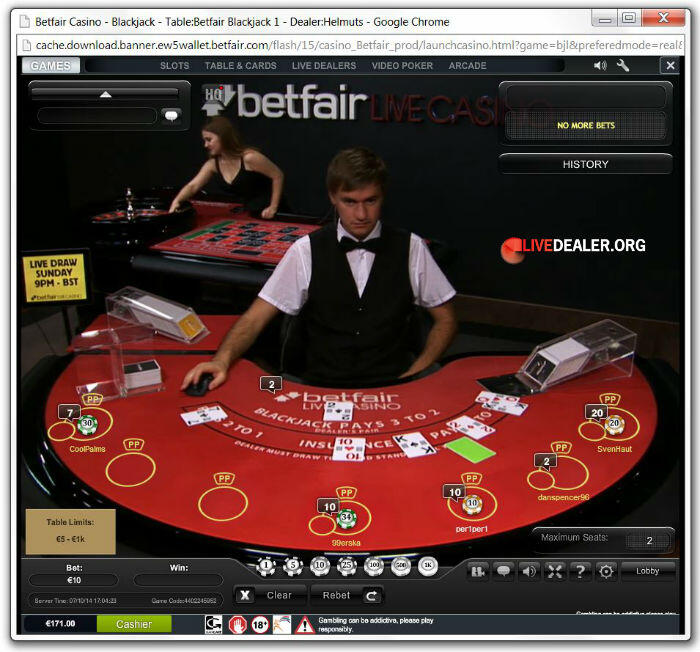 You can read full details on how to win an iPhone6 here.
https://www.livedealer.org/dev/wp-content/uploads/2014/10/green.jpg
652
700
LD
https://www.livedealer.org/images/Livedealer-logo.png
LD
2014-10-07 18:24:20
2014-10-07 18:24:20
Want an iPhone 6? Get a green card at Betfair