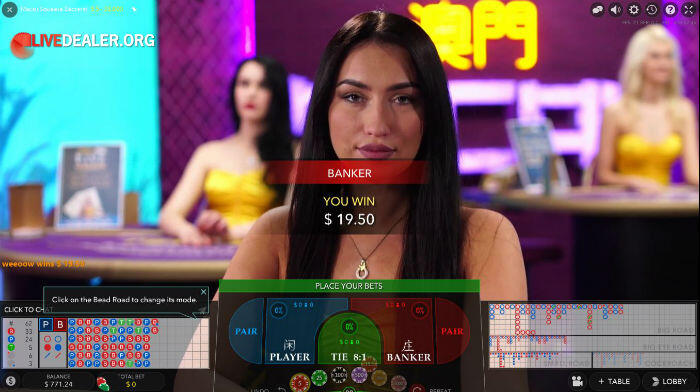 Without a lot of fuss or fanfare (very uncharacteristic for an online casino), William Hill have quietly decided to run their travel voucher/cash/bonus giveaway promo for a third successive week.
The winner gets a travel voucher to the value of £2,000 (or currency equivalent).  Second prize is £1,000 cash. Another 282 drawn players get bonuses from £500 down to £10 with very reasonable wager-withdrawal terms attached. Every £10 (or currency equiv.) staked at their live tables, win lose or tie, until midnight Thursday gets you a ticket in the prize draw.
It's a generous promo. The kind most casinos would run as a one-off and make a big song and dance about. Just another week at William Hill. As their live casino has grown, so has the size and frequency of giveaways.
Of course they have the budget to run these regular, big offers…not all live casinos are in this position. But players don't care about casino budgets. We just want maximum reward for play.
Nice one William Hill.