When it comes to live games, and more particularly the dealers running them…it's not all about English. Live dealers will chat to players in most European languages. You just have to find the right table.
Italian speaking dealer at the Venezia Roulette table…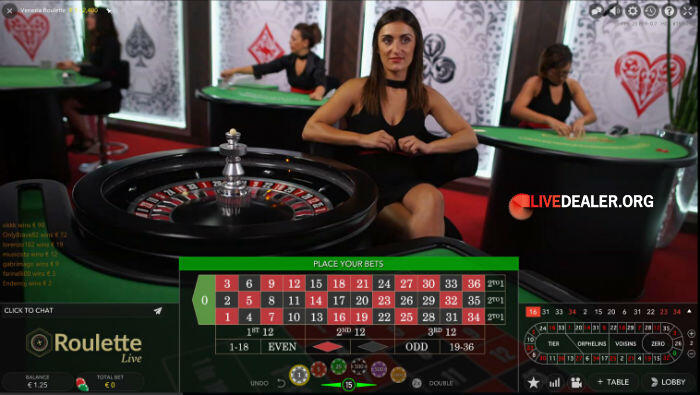 The number of available local language tables has expanded considerably since our 2015 post, Deutsch, Français, Svenske, Italiano, Español, Nederland, Chinese live dealers. You can now at Russian, Greek, Turkish, Danish, Flemish to this list.
To cope with non-English speaking player demand, some casinos have felt the need to open multiple language tables. Bwin for example now has 5 blackjack tables in its private room with German speaking dealers.
To try keep track of developments in this area, we've added a language table section in the forums.
Hopefully you find it useful.
Playtech's Mandarin speaking dealers, doing a couple of shifts before heading off to school