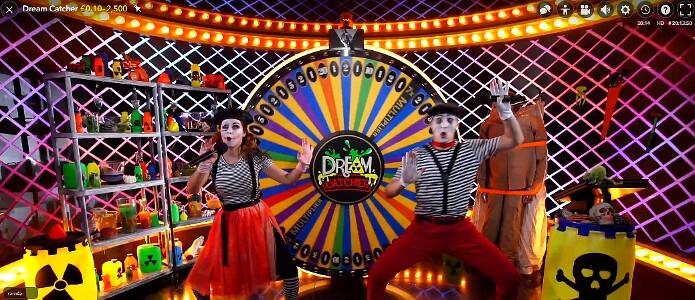 Just when you thought it was safe to visit the tables again. A pictorial look back at the most terrifyingly good and not so great live dealer promotion tables from Halloween. Go ahead pick you own winners and losers ….if you survive.
Evolution Gaming tables
For starters we have 888 Casino private tables.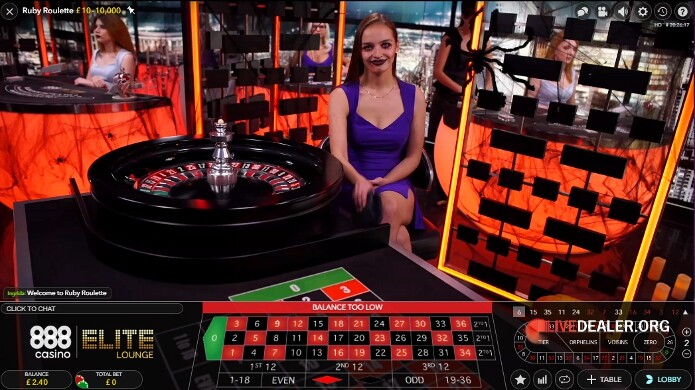 All very well and good, but nothing new compared with previous years in terms of decoration at 888.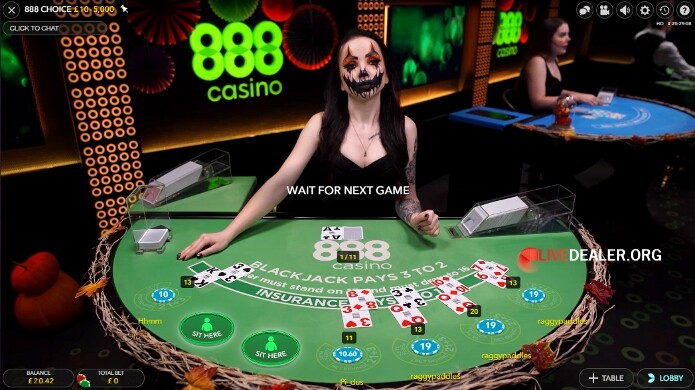 ---
Dealer face paint was in vogue across several Evolution casino private areas including Bwin .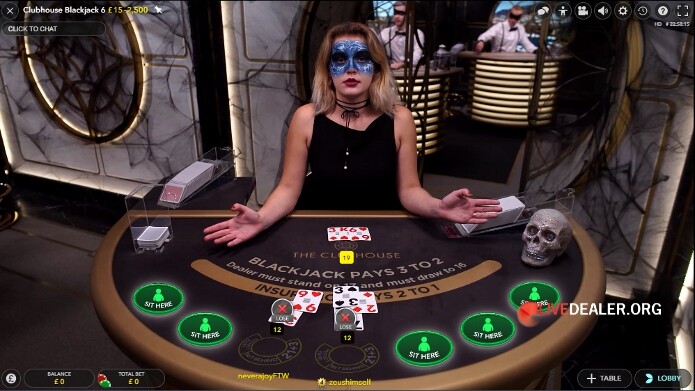 The Clubhouse area in the Riga studio and the black/yellow tables were equally worth visiting.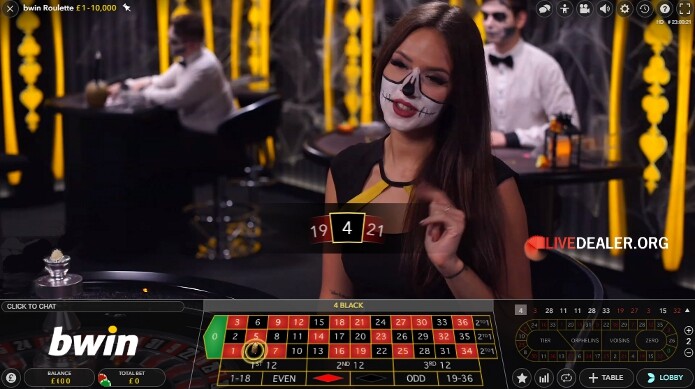 ---
Mr Green dealer faces were more universally grim ….perhaps anxieties for the future of their private enclave from new paymasters William Hill was taking its toll 😛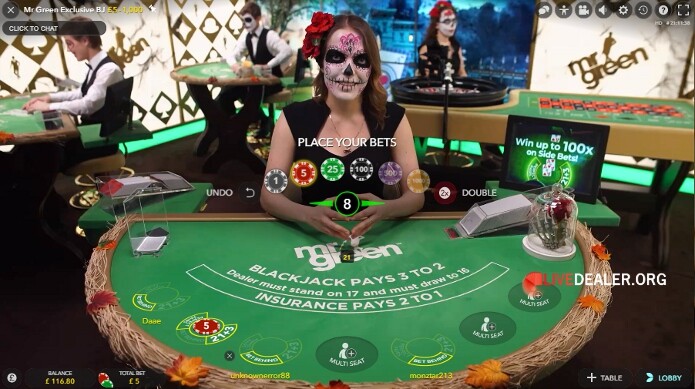 ---
Recent history has shown William Hill all to willing to close expensive new table areas and drop traditional promotion hoopla. So it was welcome to see they got back some of their old Halloween mojo on the Vegas tables.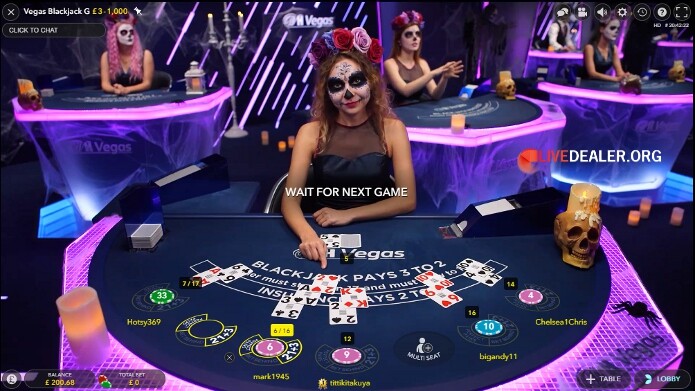 Could it be Hill dealers were also grim faced at being told they are to be downsized yet again into Mr Green's table area? ….probably not though! 😀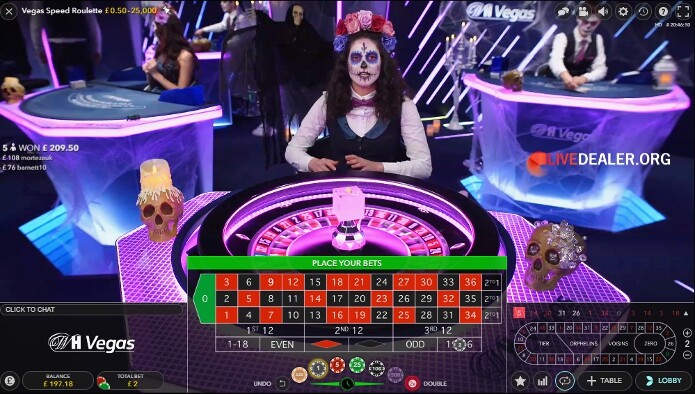 ---
Exclusive tables available to Betsson Group casinos come in a couple of flavours to suit their European player base demographics. I know which area I preferred over Halloween.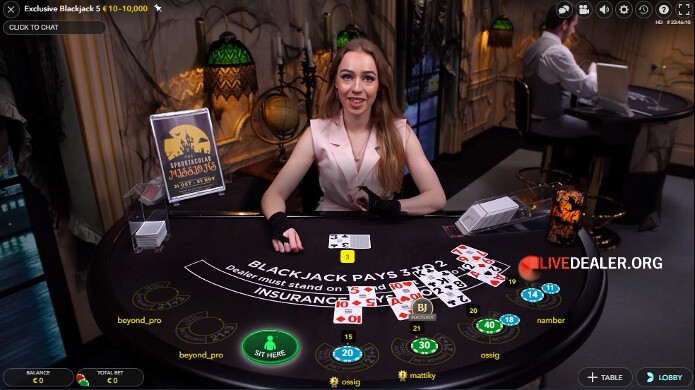 A dealer on Betsson's German language private tables appeared less than ecstatic being designated as the witch by her male colleagues.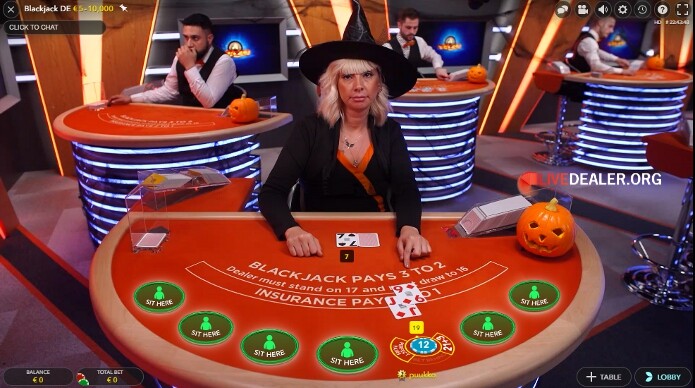 ---
BetVictor tables looked spookily understated. Albeit in good keeping with the futuristic theme and mood lighting of the new private area at Evolution.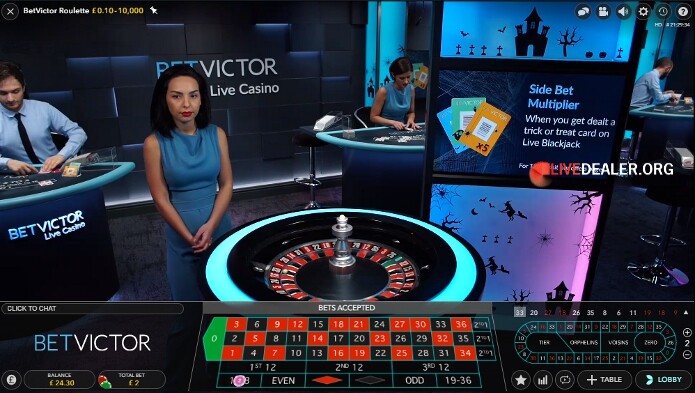 ---
Grosvenor Casinos private table area having recently undergone a transfiguration spell looked the business.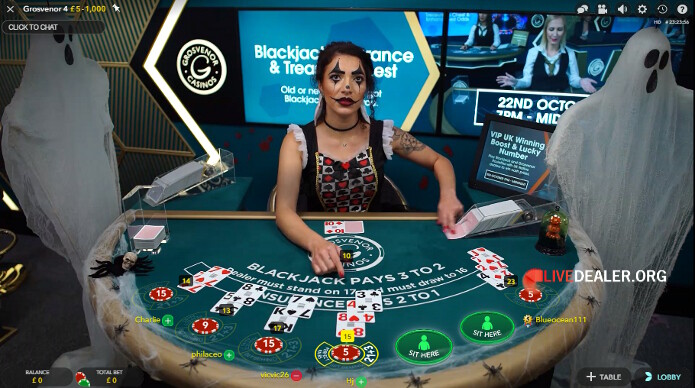 Alas the spell having had no effect so far on the 2016 table area normal dealer uniforms, especially the gold ties that I so adore 🙁 . Full marks to the dealer on roulette for carrying it off though ♥♥.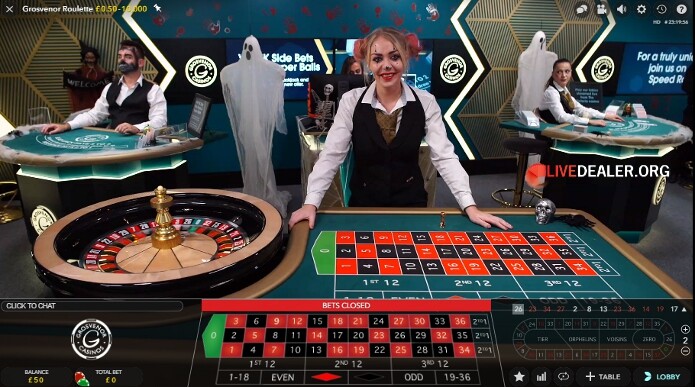 ---
Unibet's autumnal decorations (not the first occurrence), sans underworld manifestations left me underwhelmed.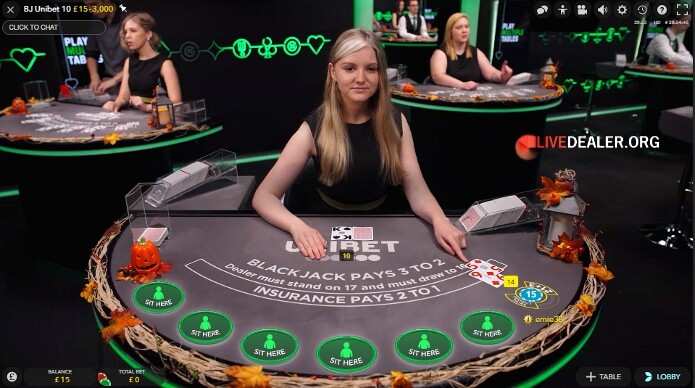 ---
Leo Vegas tables were brimming with pointy hats each housing a dealer.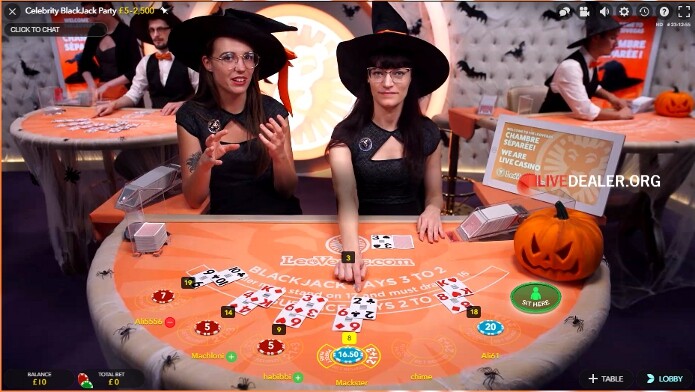 ---
PokerStars large number of private tables ticked off most Halloween elements you could wish for.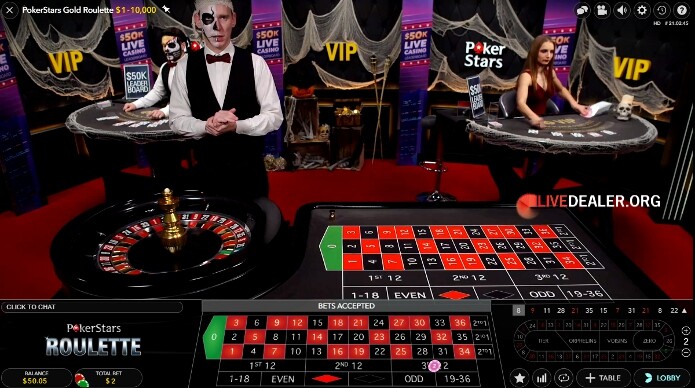 Although I missed the creepy old other-worldly photo's on the backdrop wall from times gone by.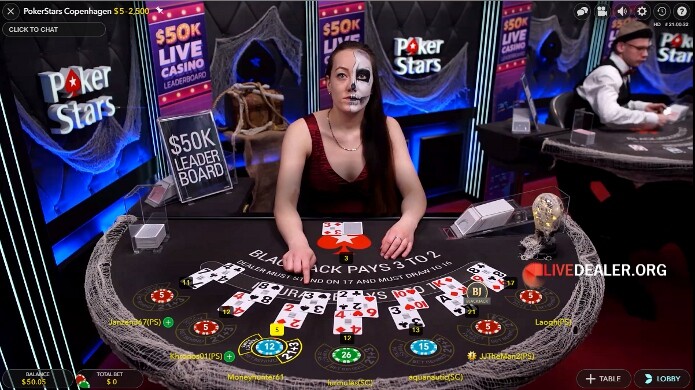 ---
I bumped into a Morticia Addams lookie-likie languishing in Genting's select Crockfords table area. With only a skull for company, she seemed happy to talk to Fester 🙂 .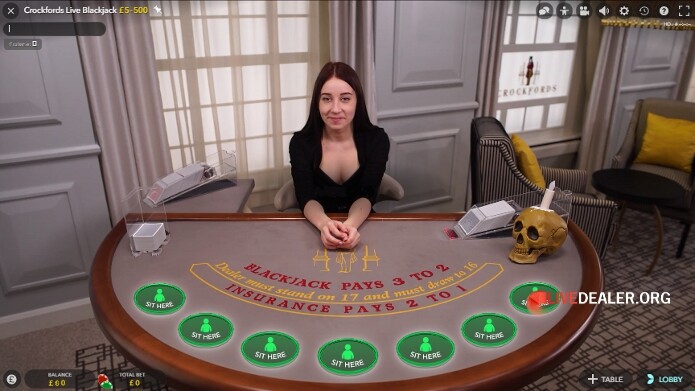 The regular Genting tables looked more atmospheric.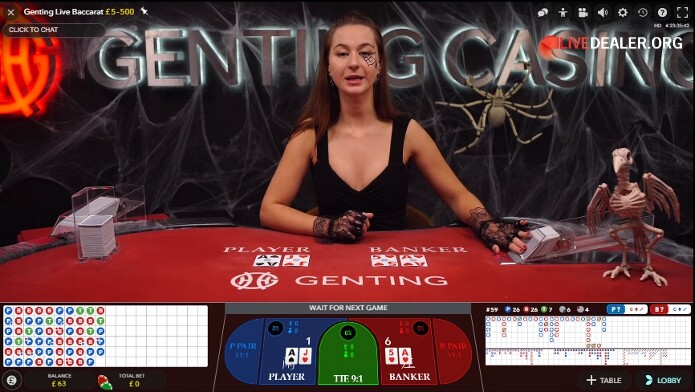 ---
Evolution general access tables Blackjack Party and the new for 2019 Side Bet City shared dealers and a recurring decoration theme of radioactive, poisonous flasks.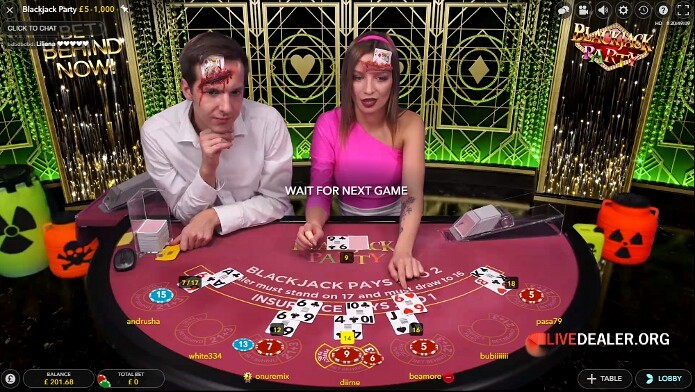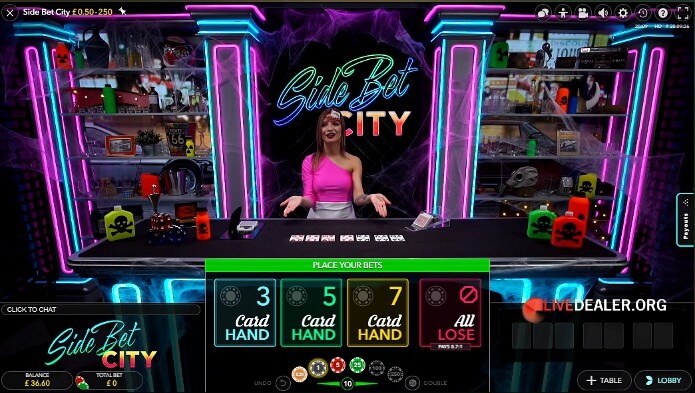 Dream Catcher was the focus of the most attention for the third year of running/spinning at Evolution.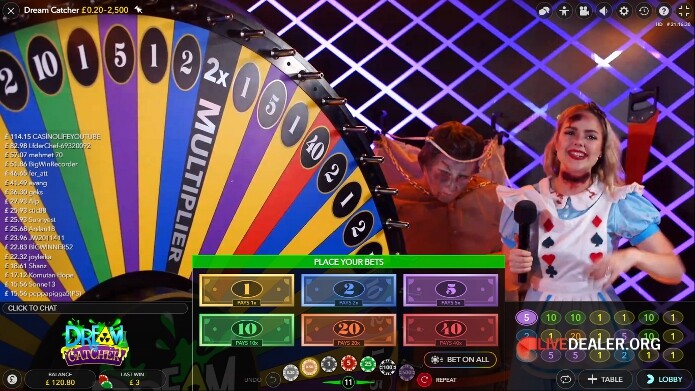 Proud of their endeavours, Evolution Gaming put out a promotional video for the big wheel game.
---
Despite the arrival of Evolution's other big wheel game Monopoly Live in 2019, Casumo's own private TopWheel Treasures game is still open for action. Normally it's a favourite of mine. But it lacked any pulling power over Halloween with some naff, poorly placed candelabra decoration.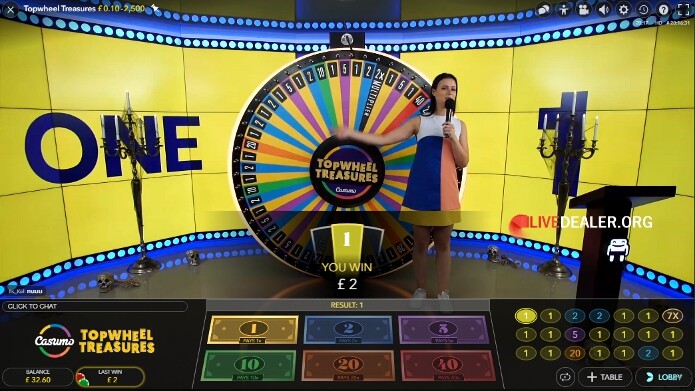 ---
Playtech live dealer tables
Barring a couple of standout exceptions, the majority of Playtech's private casino areas dressed for the occasion.
BetFred tables looked the part. Best of all, although small in terms of tables there's usually plenty of free blackjack seats.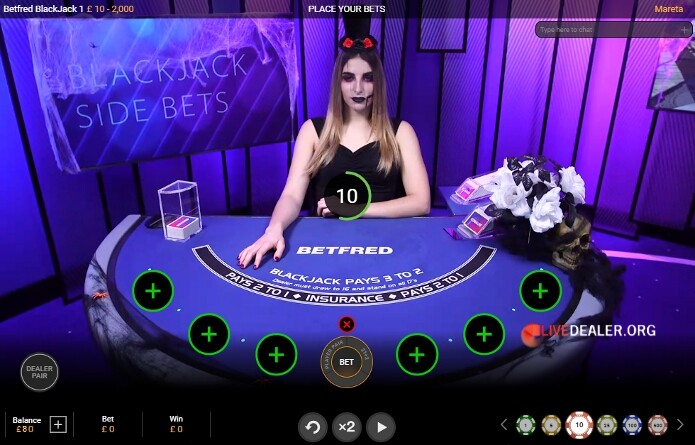 ---
Most of interest at Playtech was the Elevation table area that opened in time for Halloween.
The new shared private tables belonging to GVC Holdings. At launch, the exclusive tables were accessible to players across the company casino brands Ladbrokes, Coral and Gala.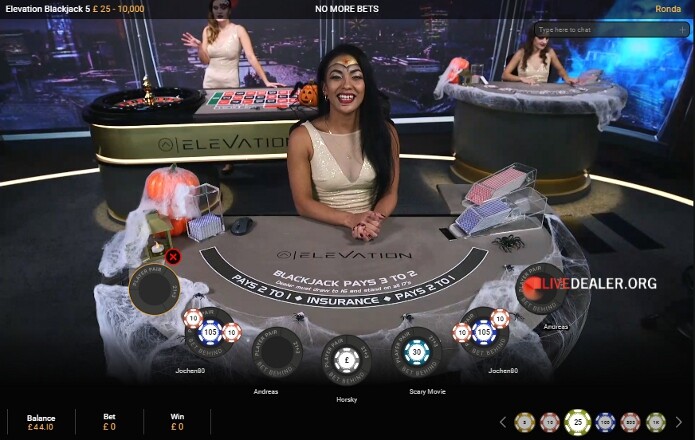 The video wall was already being put to good use with wraithlike apparitions filling the skyline .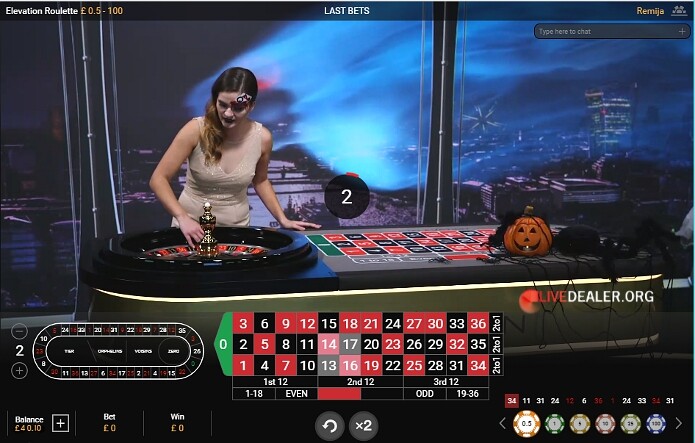 ---
Cometh Elevation, maybe the first nail was already in the coffin lid for the private tables future at Ladbrokes 😕 .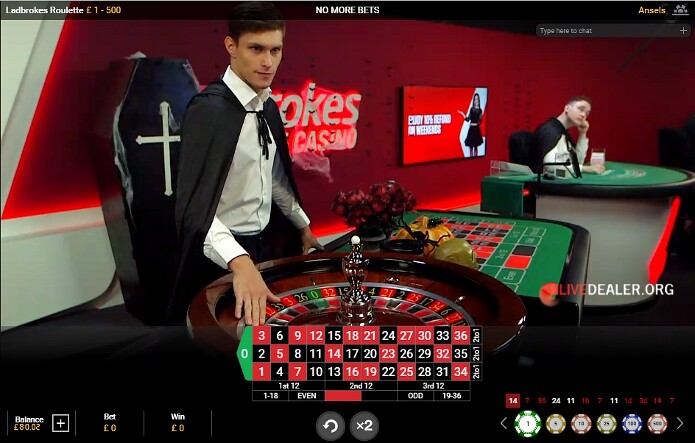 ---
You'd be forgiven for thinking Coral private tables might also be in danger of disappearing thanks to the Elevation tables. Though I suspect they might be around for longer than the privately shared Privéé tables.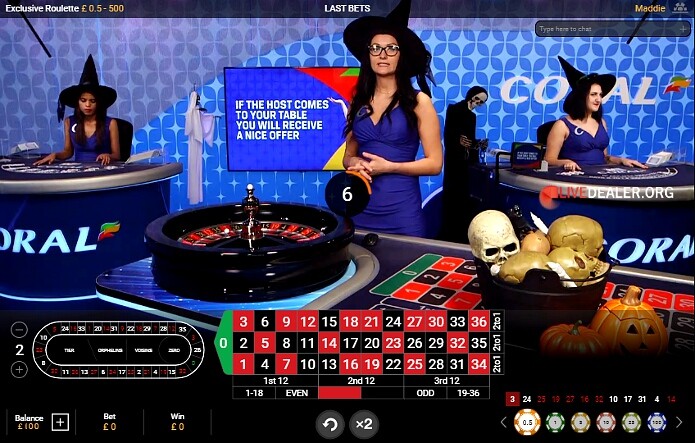 Looking at that collection of skulls(pictured) I guess we finally know what really became of all those MIA dealers 😈
---
Paddy Power and Betfair shared private promotion tables looked to have a spider infestation.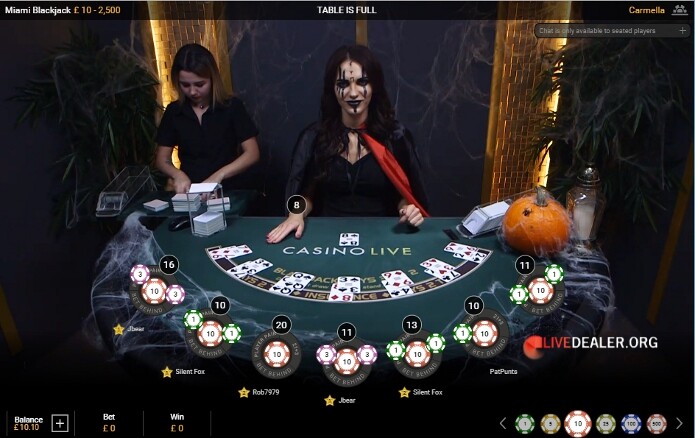 Their dealer costumes were my favourite at Playtech.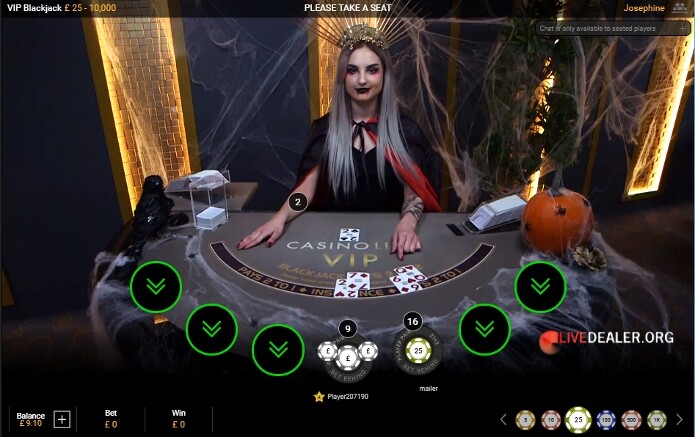 ---
Unsurprisingly Spin A Win was Playtech's rallying point for players on generic tables. The unashamed Dream Catcher copycat game was put to cloven-footed good use luring players in like a gingerbread house.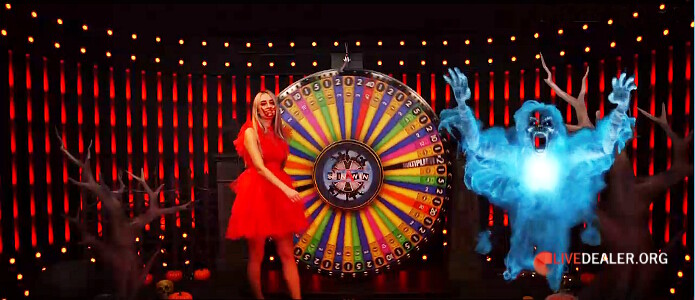 Generated imagery of floating spirits haunting the wheel was especially effective.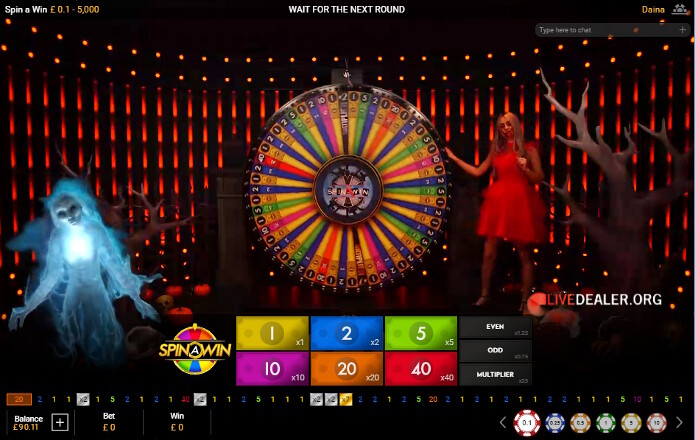 ---
Not forgetting
Haunted bumps and scares were few and far between on rival live dealer platforms serving European players.
NetEnt managed a dusty book backdrop on roulette. Frankly the dealer was more unnerving.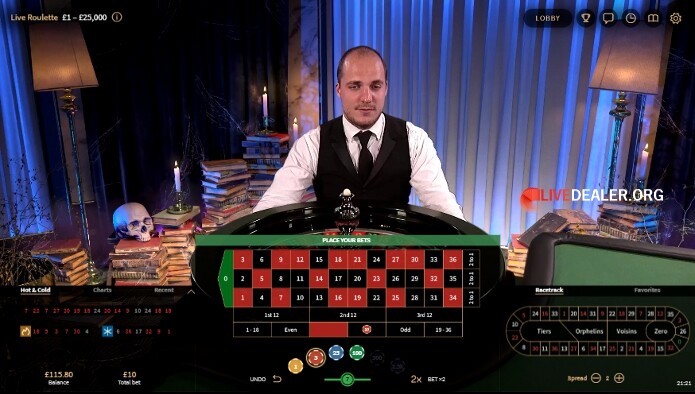 ---
And saving the best of the rest for last. Blaze Roulette from Authentic Gaming was another personal Halloween highlight. Minimal fuss, but good use of the video screen backdrop.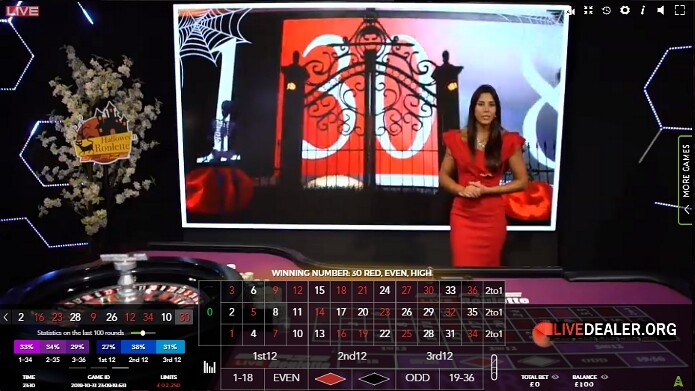 ---
---
Bet you can't wait for all the Christmas promo tables now!
https://www.livedealer.org/dev/wp-content/uploads/2019/11/Hal2019.png
325
360
Unclefester
https://www.livedealer.org/images/Livedealer-logo.png
Unclefester
2019-11-14 03:07:03
2019-11-15 15:27:22
Fester's Findings - Halloween