Usually finding the dealer of the week necessitates actually playing on their table.
I wanted to get seat at this blackjack table. I waited for quite a while. But nobody was too interested giving one up.
Waiting, ready to pounce on a vacated seat, watching round after round it became apparent why no one would leave.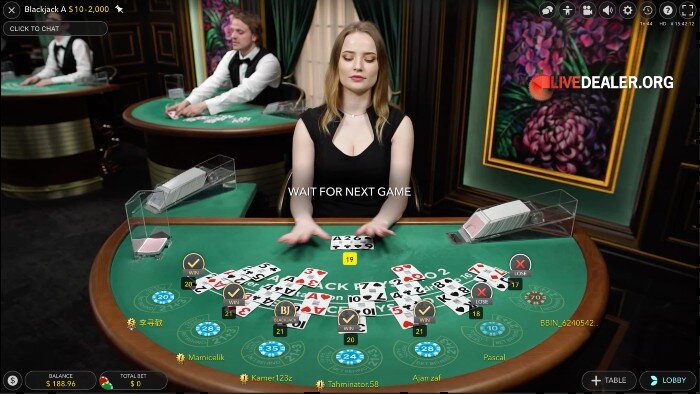 Glorija had an uncanny knack for dealing great hit cards.
Hit on 11 you get a 10. Hit on 13 you get a 7. Hit on soft 18 you get a 3. Hit soft 16 you get a 5.
Below is another typical round.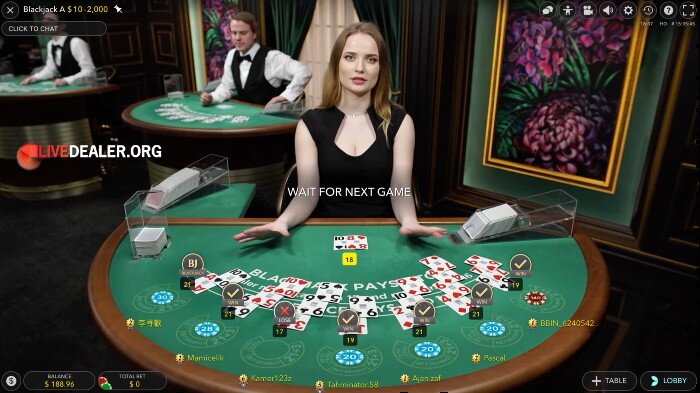 Hit on 13 you get a 6. Hit on 14 you get a 7. Hit on 12 you get a 9. Hit on 11 and of course you get a 10.
Player busts did happen. But no where near as often as usual.
No wonder this dude was splitting 2s against a queen. He would have been expecting 10 & 9 to both splits.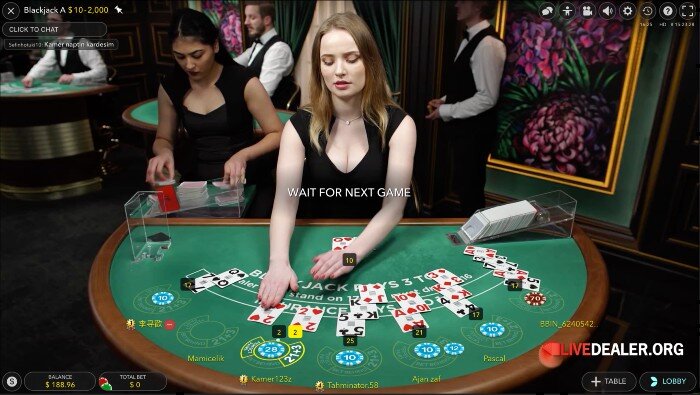 They didn't come. But I almost expected them to.
https://www.livedealer.org/dev/wp-content/uploads/2020/03/Glorija-21s.jpg
393
700
LD
https://www.livedealer.org/images/Livedealer-logo.png
LD
2020-03-04 17:15:38
2020-03-04 17:15:38
Glorija - Our live dealer of the week