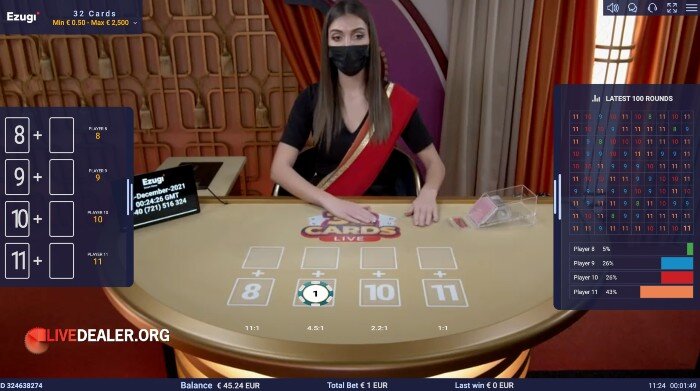 Ever played 32 Cards?
The good news, it's a very easy game to master and you can play it live online at a bunch of casinos including Leo Vegas It comes courtesy of provider Ezugi.
The bad news is that (like many simple games) the return to player rates aren't great. You can check these rates below.
What is 32 Cards?
The game of 32 Cards is played with a deck of (you guessed it) 32 cards, comprising a standard playing card deck with the Aces, 2s, 3s, 4s, and 5s removed.  Only 6s through Kings remain.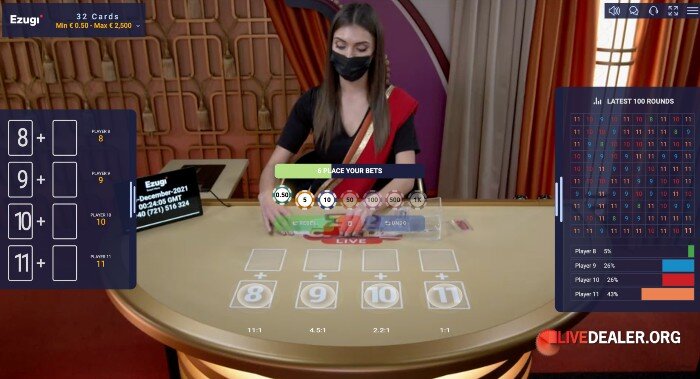 Each round, the deck is reshuffled and a single card is dealt to each of four positions on the table:
the 8
the 9
the 10
the 11
During betting time the dealer reshuffles the mini-deck and you simply place your chip on one (or more) of these positions.
The winning position is the one that draws the highest total. The total being that position's number added to the value of the card dealt to it.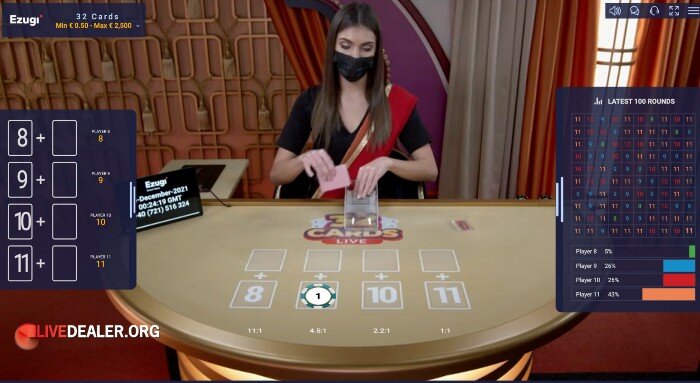 The 32 Card deck…
Cards 6 through 10 are at face value. Jacks are 11, Queens are 12 and Kings 13.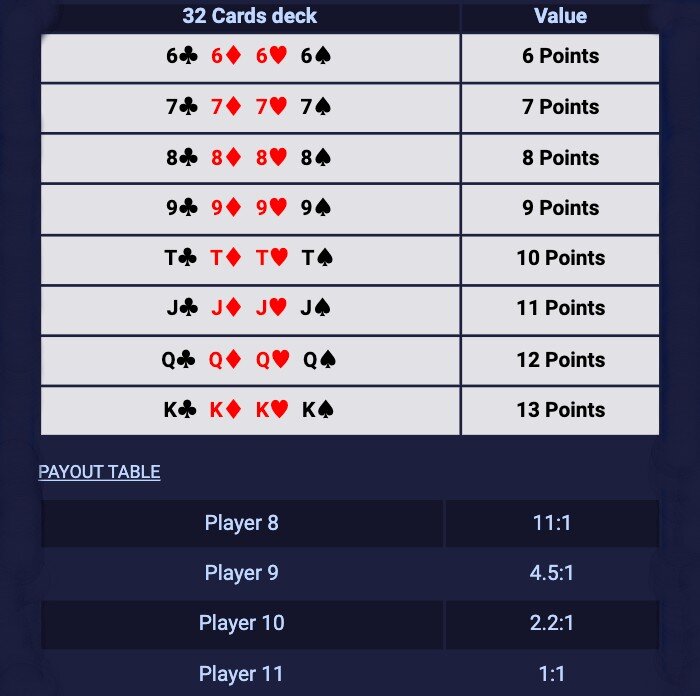 Clearly the 8 position has a lower chance of winning than 11 which has the points head start. Payouts for positions the positions are set accordingly, with:
a win on position 8 paying 11:1
a win on position 9 paying 4.5:1
a win on position 10 paying 2.2:1
a win on position 11 paying even money
Below is a win on 9 (they call it Player 9) paying 4.5 to 1.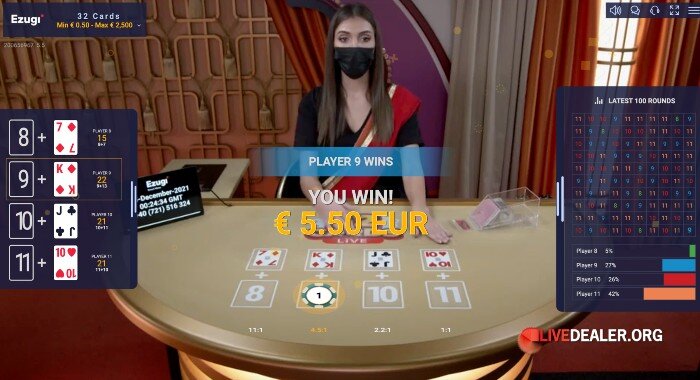 Full house rules
This is another game from Ezugi where the complete house rules can just about be encapsulated in the game's summary graphic, presented when you first open the game.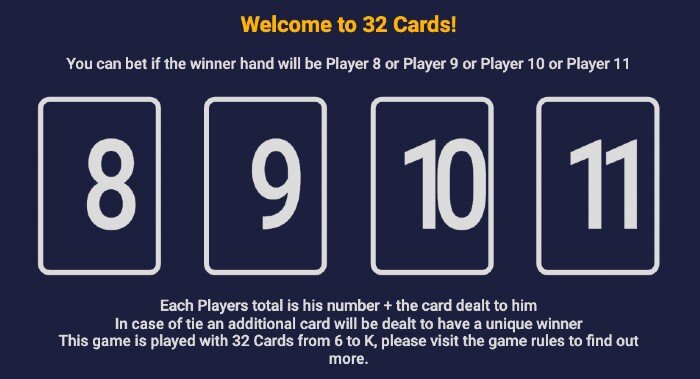 Theoretical return
Returns on this game are not great.
Get in. Get on. Get out. A long term love affair will only end in tears.
Returns by bet position are:
Position/Player 8: 93.99%
Position/Player 9: 90.09% (Ouch!)
Position/Player 10: 93.77%
Position/Player 11: 92.97%
Most online slot games are programmed to return more than this.
32 Cards game recording
https://www.livedealer.org/dev/wp-content/uploads/2021/12/32Cards-beton.jpg
391
700
LD
https://www.livedealer.org/images/Livedealer-logo.png
LD
2021-12-15 03:08:37
2021-12-15 03:08:37
32 Cards Live from Ezugi