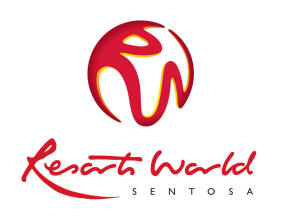 It wasn't too long ago that Singapore was a casino free zone.  Then some bright spark with a bit of clout thought 'that Macau seems to be making a whole lot of money…we should get us one of those'.
Back in 2005 ambitious plans were unveiled to transform Singapore into Asia's second gambling Mecca and licenses were issued to Genting International and Sheldon G. Adelson (Las Vegas Venetian owner) to build 2 very, very big gaming houses.  And now they're here!
…well at least one of them is.  Genting won the race to launch, opening the doors to their Resorts World Sentosa casino on Chinese New Year weekend (Feb 14).   Adelson's Marina Bay Sands hit some GFC relating funding issues and construction was delayed slightly and launch is now promised for April this year.
These two behemoths will certainly change the gambling landscape in Singapore forever.  Their sheer size  is staggering.  Sentosa has cost $US 5 billion, occupies 121 acres of land, and will directly employ 10,000 staff.  The still under construction Marina Bay Sands is expected to cost well over $US 5 billion and will include 3 hotel towers designed to look like card decks which will accommodate up to 45,000 people.
These casinos/resorts are going to need a lot of patrons playing for many years to recoup development costs – but that's all part of the Singaporean Government ambitious grand plan to double the country's tourist numbers by 2015.  And initial signs at Sentosa are promising, with a staggering 100,000 customers using the casino, spa or hotel in the first week.