Looks like the team at bet365′s live casino have started 2013 with a rush, with two significant developments being unveiled just on a month into the new year!
1. Dedicated live dealer room
During the latter part of 2012 we started to see a few casino branded private tables appear on floor in Playtech's Latvian live site. Now bet365 and Playtech have upped the Ante (pardon the pun) and launched a dedicated room containing multiple tables and complete with bespoke bet365 branding and design.
Live roulette in bet365′s new dedicated room…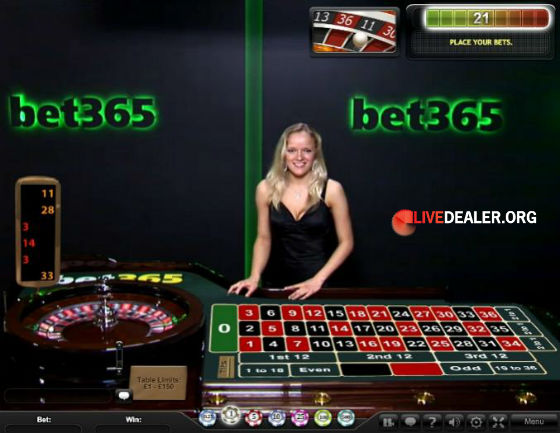 Live blackjack in bet365′s new dedicated room…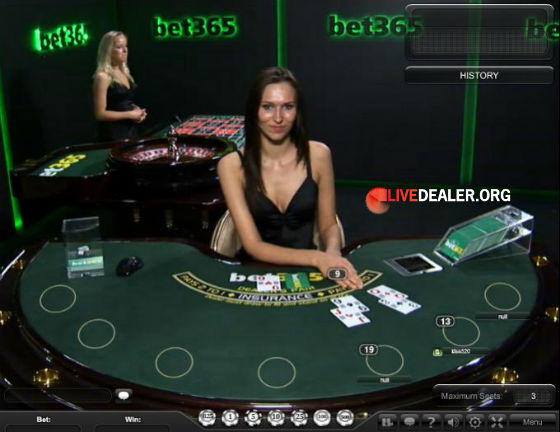 Naturally, these tables can only be accessed by players logged in at bet365. Tables on the general studio floor will remain available to bet365′s players also.
Until now the private or dedicated live room concept has been dominated by Evolution Gaming with many of their licensees now offering this service…some with up to 9 additional tables for players. It's a great concept that has numerous advantages for both the casino and players. Players get access to more tables and have no/reduced wait times getting a seat at a blackjack table during peak times; casinos are given more flexibility in offering a unique gaming experience with scope for tailored promotions like 888′s daily bonus card offer.
Given bet365′s penchant for live dealer specific promotions, I'd be disappointed if we didn't see some creative giveaways coming out of their new private room in the near future.
2. bet365 Live Casino iPad/iPhone App in the App Store
You can now play with bet365′s live dealers on your iPad or iPhone.
They have just launched a  live casino App in the App Store, however it is presently only available to players within the UK.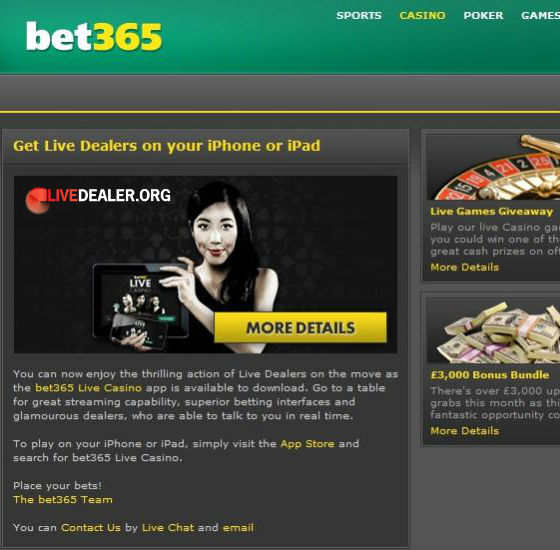 The App only went live in the last couple of days. We'll have a good play with it and be sure to post details soon!