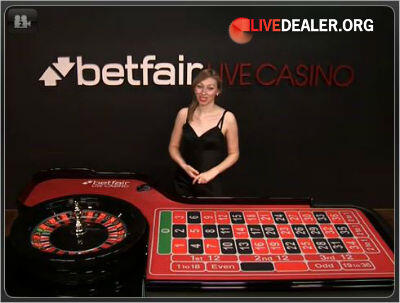 If you're a high roller,  move along…nothing to see here.
If you're prone to counting your pennies, or just like to keep things a little less stressful at the casino tables then this is some news you're going to like.
Betfair live casino have just dropped their minimum bet on selected live roulette tables to 10p.
The limit reduction appears to apply only to players whose accounts are denominated in £ GBP. Euro account holders will still find a € 0.50 minimum. I suspect the minimums for other currencies are likewise unchanged.
The following announcement was received only moments ago.
"Betfair Live Casino has just taken a massive step ahead of the competition with the introduction of two great new features, Speed Roulette & minimum stakes of 10 pence…
Speed Roulette's been around for a while. The 10p minimums are a recent development, but apparently already well received by players ('cause casinos never stretch the truth!)…
"Since lowering the min bet from 50p to 10p we have seen a dramatic increase in the total number of games played on live roulette"
So there  you go. Open that wallet, let the moths fly free and place a couple of 10p bets this weekend.