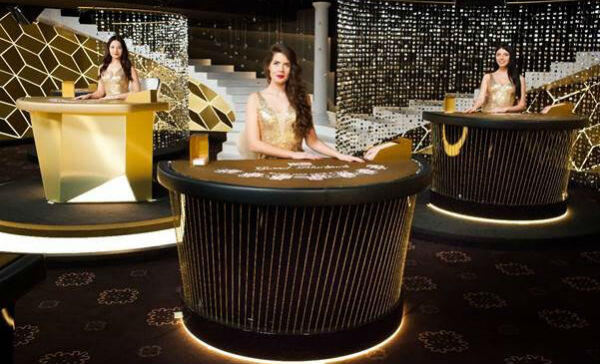 Highlights:
Playtech is calling their recently launched Grand Royale VIP tables contained within their new Riga dealer studio the flagship of its live casino experience and the first of a number of new concepts to be born out of the new studio.
Launched at the end of February, their Grand (and Royale) blackjack, roulette and baccarat tables have received a very positive early response from players.
PRESS RELEASE - Playtech Live has launched its flagship Live Casino experience, Grand Royale – the first of many new concepts that will come together to create the company's next generation Live Casino offering within the industry's largest and most cutting-edge studio.
Grand Royale is a high-end experience that delivers the look and feel of true VIP standards offering Playtech licensees and their players superior features, functionality and personalisation and segmentation.
Appealing to high-level value clientele, Grand Royale contains an array of new studio design elements including Playtech's Grand Blackjack, offering VIP customers the same experience of a Salle Privée table. New style tables also feature across the room with Grand Roulette upgraded to Playtech's Mini Prestige Roulette delivering a more engaging and richer player experience.
The new experience contains a total of seven tables including five Blackjack tables, one Baccarat table and one roulette table.
Grand Royale opened on time at the end of February and with the smooth migration of existing users. Immediately following the upgrade Playtech reported an uplift of more than 30% across the new tables.
Shimon Akad, COO, Playtech, said:
"This first deployment represents the beginning of Playtech's new, next generation studio proposition, and complements our new, market-leading UI, that began rolling out during the fourth quarter of last year with HTML5 Roulette and other games.

Each of the upcoming experiences, including Grand Royale, has been hand engineered to fit the needs of the customers using it, and contain unique elements that are specially designed to maximise the impact value we get from the customer and diversify the existing network.

The Live team have worked tremendously hard on the new studio and the many new environments, rooms and experiences that will soon be launched. Grand Royale is the first of many and truly stands out as a best-in-class live casino product that I'm confident operators will significantly benefit from and players will love to play."