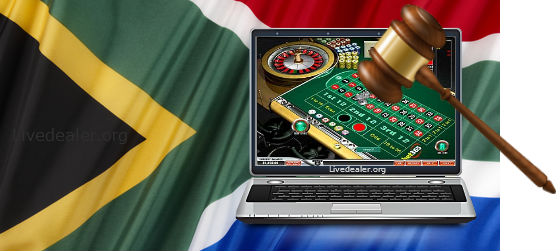 There was a court ruling in South Africa last week that has ruffled quite a few feathers in the online casino industry.
On Friday the North Gauteng High Court ruled that offshore/unlicensed online gambling operators were prohibited from operating in South Africa, reaffirming the long held view of the Gauteng Gambling Board (GGB) – one of the parties to the case being adjudicated.  The other party was the Swiss based operator of Piggs Peak online casino which has been marketing its product pretty aggressively across South Africa for some time including TV ads staring Dolph Lundgren (I think it's his first gig since playing Ivan Drago in Rocky III).
Piggs Peak also got the National Gambling Board involved in proceedings which is why the court's ruling extends beyond Gauteng's provincial borders to include the whole country.  The ruling prohibits unlicensed offshore operators from offering their product and extends to ISPs carrying the product and media agencies advertising it within South Africa.  Heavy penalties apply to those flouting the law and the GGB has now threatened to pursue and prosecute  offenders.
The GGB are cocka-hoot about the outcome and have wasted no time in getting a media release up on their site explaining that online gambling in South Africa is now prohibited.  They have also called on the Reserve Bank to instruct all banks to start blocking online gambling transactions ala America's UIGEA.
Amid the hundreds of Internet news headlines proclaiming "online gambling is banned in South Africa" a couple of points of clarification and further explanation are perhaps needed.
All online gambling?
The first point is that the scope of the decision was confined to interactive games…that is, online poker and casino games.  South Africans wanting an online  flutter with fixed odds sportbooks or pari-mutuel wagering operators, fear not nothing has changed.  Of course if the GGB did manage to convince the Reserve Bank on the payment blocking idea banks may be a little confused as to whether sportsbetting and wagering transactions should be blocked (which is precisely why the request would never be seriously entertained by the Reserve Bank).
When does the ruling take effect?
The thing here is that Piggs Peak are appealing the decision to a higher court.  So it will be many months, more likely years before a final ruling is handed down.  The court's ruling is an interpretation of the GGB Gambling Act and National Gambling Act so the GGB and other provincial regulators may feel they have cause to prosecute based on legislative provisions alone, but with legal process continuing and a final decision pending operators like Piggs Peak and Silver Sands will no doubt keep operating.
Weren't online gambling licenses on their way?
Yes, and they still are.  About about a year ago a delegation from the SA's National Gambling Board visited the I-gambling regulators over in Antigua Barbuda to, "understudy their detailed policy and regulatory framework before implementation of our legislation", (NBG CEO Mmathebe Thebi Moja).
A licensing and regulatory regime for online casino operators is on its way and may well be up and running before a final appellate decision is reached in Piggs Peak V GGB.
The Honourable Judge NB Tuchten said in his ruling that operators currently contravening the prohibition, "may not be suitable to hold an online gambling licence when South Africa invites application for online gambling licence"…a nice way of saying to Piggs Peak, just go away for the time being and come back when we're ready for you.
Clearly Piggs Peak aren't content to go away for the time being and would rather duke it out with the authorities.
So where does this all leave players and operators in South Africa?  As is so often the case with online gambling…who the hell knows?!
……………………………………….
Related pages: Live casinos for South African players
https://www.livedealer.org/images/Livedealer-logo.png
0
0
LD
https://www.livedealer.org/images/Livedealer-logo.png
LD
2010-08-26 23:47:14
2010-08-26 23:47:14
Online casino ruling in South Africa