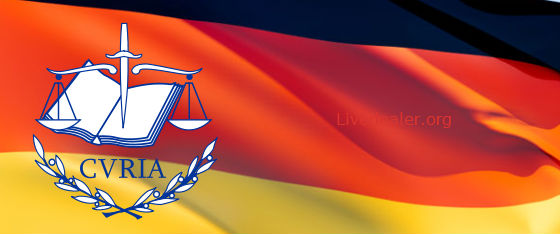 The European I-gaming roller coaster ride took another significant turn on Wednesday.
The European Court of Justice ("ECJ") ruled that Germany's current practice of trying to ban foreign operators while allowing local betting monopolies to aggressively market their product was a clear violation of EU freedom of services provisions.  The implication of the ruling is that German authorities must now:
a) move toward opening their market to EU based operators outside Germany; or
b) modify their monopoly operations so that they satisfy the ECJ's notion of  'public interest'.
Industry analysts are reasoning that an open market is the more likely option.  Michael Schmid from Berlin based Goldmedia said, "I think now, with this decision, we will soon have a liberalized market…It will be very hard to maintain a monopoly in the future." Investors are certainly betting this way…shares in Bwin and PartGaming rose more than 5% after the new of the ruling filtered through the media.
The Public Interest
It was about this time last year that the ECJ sent a shiver down the spines of pro-online gambling stakeholders with their ruling in the Santa Casa case.  The long held view that EU Member online gambling bans designed to protect local monopolies were a clear breach of EU law was turned on its head when the ECJ ruled that governments could pursue such bans, as long as it was deemed in the public interest to do so.
All of a sudden there was an avenue for protectionist I-gaming laws.
What the German decision does is narrow this avenue a little.
In its ruling the court said that the consumer-protection argument run by authorities was completely undermined by  the "intensive advertising campaigns" for their monopoly gambling services. "In such circumstances, the preventive objective of that monopoly can no longer be pursued, so that the monopoly ceases to be justifiable," it said.
A government prohibiting foreign operators purely to cut out the competition and raise more money from its residents…who would have thought!
https://www.livedealer.org/images/Livedealer-logo.png
0
0
LD
https://www.livedealer.org/images/Livedealer-logo.png
LD
2010-09-08 19:49:58
2016-02-06 16:28:43
ECJ says no to Germany's online gambling monopoly