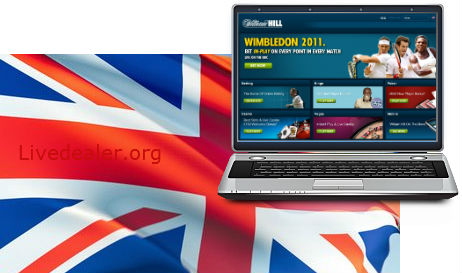 After taking the bold step back in 2005 of positioning itself as the world's hub of online gambling, the UK is now planning to overhaul a regime that has in some respects at least, failed miserably.
The Gambling Act 2005 came into effect in 2007 and included regulations covering remote gambling services that would be enforced by the newly formed UK Gambling Commission.  Those regulations were (and still are) very liberal in their treatment offshore remote gambling service providers, allowing those licensed in White List jurisdictions to both offer and market in the mainstream their services to UK residents.
I imagine the chief aims of the regulations would have been,
provide a rigorous regulatory framework with avenues for dispute resolution and mechanisms for player protection; and
to raise a bucket load of tax revenue.
Falling short of the mark
The problem is, few operators are actually subjecting themselves to the UK regulations when they have the far more fiscally attractive option of being based in one of the White List jurisdictions like Gibraltar or Malta.  Even the big High Street operators Ladbrokes and William Hill have moved their online operations, despite talk of some kind of gentleman's agreement with authorities to support the new regulations as they were evolving.
And why wouldn' t they move?
In the UK they'd be paying a 15% gaming duty. In Gibraltar it's 1%.  And either way they are legally allowed to advertise their services throughout Britain.
So on the tax revenue front, the regulations have fallen far short of where authorities would have wanted them to be. While the industry has continued to grow exponentially since 2007, according to the Economist (the Bet Collectors, June 16)  Treasury gambling revenues have stagnated.
And even on the player protection/rigorous regulation front, it doesn't matter how good your rules and systems are if only 10% of operators in the market are bound by them.
Back to the drawing board
Plans are currently afoot for a major overhaul of the UK's gambling regulations and those plans are set to be outlined by the government in the latter half of this year.
The massive challenge for authorities will be finding the right carrot to dangle to lure the big name operators back to Britain.
https://www.livedealer.org/images/Livedealer-logo.png
0
0
LD
https://www.livedealer.org/images/Livedealer-logo.png
LD
2011-06-21 02:21:16
2016-02-06 16:17:19
UK online gambling changes on their way