There are a couple of new tables inside 888 live casino. They're private, branded tables but the brand they bear is 777 not 888.
For reasons possibly obvious to 888's marketing team they've decided to go with a new brand (just for these tables)…one blackjack and one roulette (immersive lite).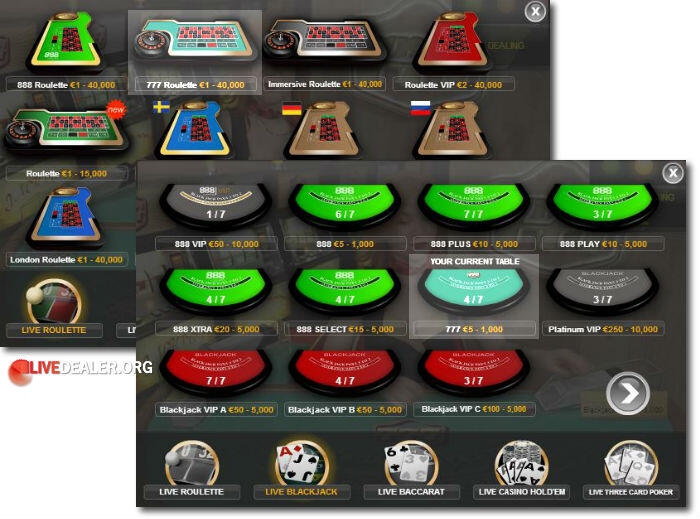 Both are easy enough to find in 888's live casino lobby. Just look for the turquoise tables.
777 Immersive lite is a great addition to the generic (full Immersive) table.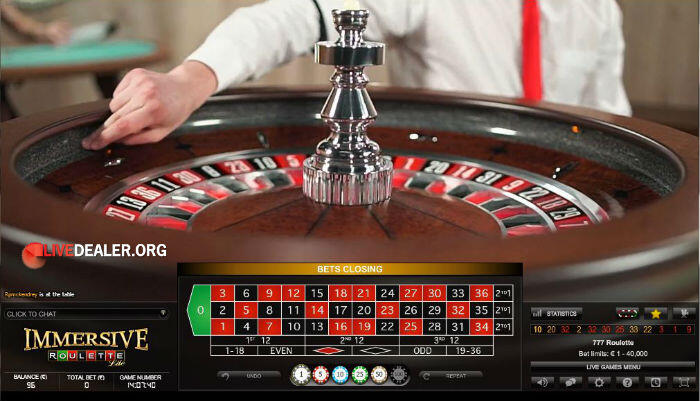 As pointed out by Fester  you can never have too many private live blackjack tables.
777 Blackjack also comes with low limits (€5 minimums) making it especially appealing to players who might otherwise find it tough to get seats on the low limit tables in the general floor.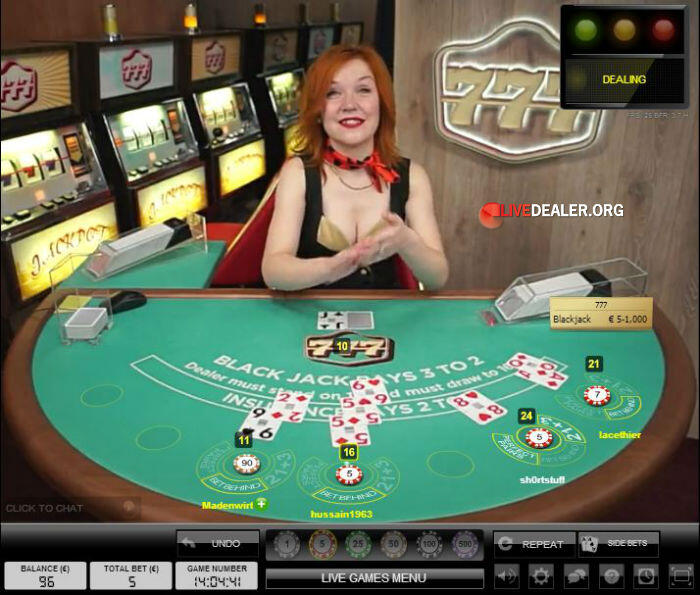 As for the new 777 look…slots always make my skin crawl a little. But I guess they're consistent with the 777 theme.
https://www.livedealer.org/dev/wp-content/uploads/2015/06/lobby.jpg
519
700
LD
https://www.livedealer.org/images/Livedealer-logo.png
LD
2015-06-05 14:44:13
2015-06-05 14:44:13
777 tables at 888