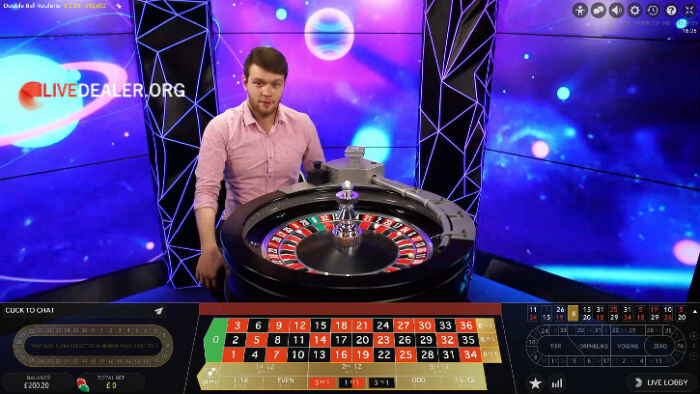 We've been waiting for the launch of Double Ball Roulette for about a year now.
The wait is now over with the game up and running at Unibet, and no doubt soon to be added at other Evolution casinos in coming weeks/months.
What is Double Ball Roulette?
Take a standard European roulette table and wheel and launch 2 balls instead of 1 and you've got Double Ball Roulette.
The addition of a second ball makes the game very different to traditional roulette from a couple of standpoints:
Mechanical ball(s) launch
Given the practical difficulties of a dealer launching 2 ball simultaneously by hand, the balls are launched into the wheel mechanically. The dealer drops them into the device, hits a button and out they come.
Different payouts and a bet options
For INSIDE BETS, you are betting that 1 of the 2 balls lands on your selected numbers. Double the chance, with payouts reduced correspondingly.
For OUTSIDE BETS, you are betting that both balls land on your selection. Lower chance, higher payouts.
Betting inside
For inside bets, place your chips on your selected numbers as you would playing regular roulette.
If either of the balls lands on your selection, you win, as clearly illustrated in the games launch graphic.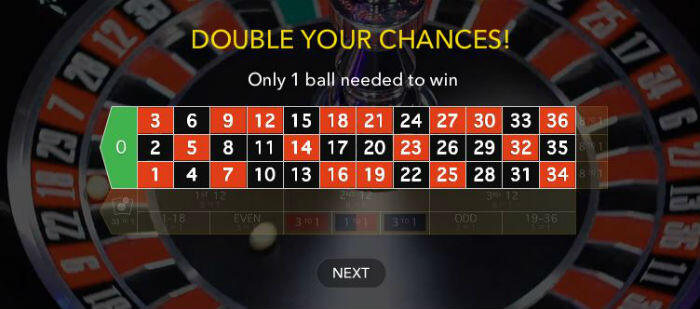 Payouts are as follows:
These payouts are doubled if both balls land on your selection
Betting outside and Gold Bets
In the case of outside bets, you only win when both balls land on your selection. For example, bet Red and both balls must land on red slots for your bet to win. Outside bet areas are denoted as Gold Bets.
There are 2 additional Gold Bets, requiring both balls to land on your selection:
2 balls on any number – that's the little gold bet area below the zero (right figure).
If the 2 balls land on the same number…whatever that number is, you win.
2 balls on selected number.
Choose a number from the gold racetrack (left). You win if both balls land on this chosen number. This is the big one, paying 1300:1!

All outside bet payouts are as follows:
Full house rules
Here is  link to the complete house rules for those interested. Published theoretical return to player rate is 97.30% – the same as Evolution's European Roulette game.
Video recording
https://www.livedealer.org/dev/wp-content/uploads/2016/05/doubleballroulette.jpg
394
700
LD
https://www.livedealer.org/images/Livedealer-logo.png
LD
2016-05-13 13:41:19
2018-07-22 16:54:35
Double Ball Roulette