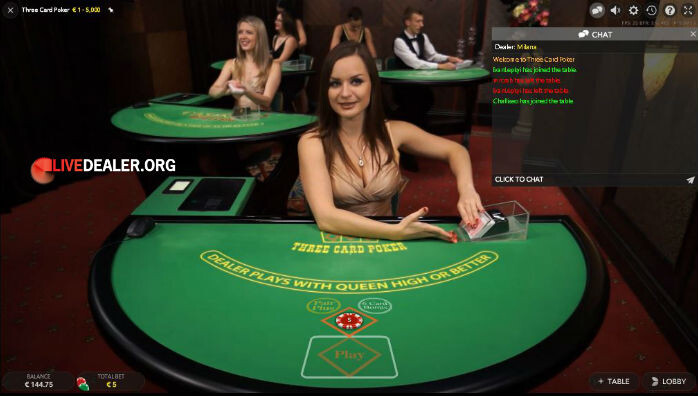 Playing a game of 3 Card Poker with Milana at the helm is both entertaining, and a good lesson in poker vernacular.
If you listen to her very energetic game commentary, you won't hear that a 2, 3, 4, 8, Jack, Queen or King has been dealt. Rather it's a swan, crab, boat, snowman, boy, lady or cowboy; and a pair of Aces is an American Airlines.
She doesn't miss a beat welcoming, farewelling, and bantering with all seated players either.
On the downside, American Airlines landed on the dealer's side of the table, as most of the other winning hands so it wasn't a profitable session at 888.
But can't exactly hold Milana responsible for this.
https://www.livedealer.org/dev/wp-content/uploads/2016/06/milana2.jpg
396
698
LD
https://www.livedealer.org/images/Livedealer-logo.png
LD
2016-06-27 09:08:08
2016-06-27 09:08:08
Milana - Our live dealer of the week