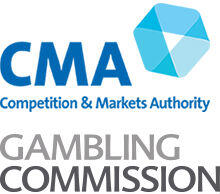 Do you have a bone to pick with your favourite (or any) live casino?
Perhaps they weren't as clear as they ought to have been on the terms of a bonus withdrawal? Or maybe they were downright misleading?
Well, here's your chance to to take that complaint to a receptive and powerful ear; if you're playing at a UK licensed casino at least.
The UK Gambling Commission ("the Commission") and Competition & Markets Authority ("CMA") announced yesterday that they were commencing a joint inquiry into potentially unfair terms and misleading practices of online gambling operators.
The inquiry has been prompted by an increase in customer complaints over the last few years, possibly due to the fact that more Britons are gambling online than ever before (according to the CMA 5.5 million now regularly log on to casino and sports betting sites, a 146% increase since 2009), but possibly also due to some operators behaving less than honorably in certain instances.
The CMA cited areas of particular concern in a press release issued yesterday, as:
sign up promotions with complex, difficult to understand or misleading terms attached regarding the ability to withdraw bonus funds;
We're all familiar with these. The one that irks us the most is specific promotion terms boasting a base wager withdrawal requirement (eg 20x) then an additional clause in

another

set of terms (eg, General Promo Terms) specifying different game contributions to that wager requirement (eg blackjack wagers contribute 10%, making the true wager withdrawal requirement 200x). Not misleading, as clearly specified, by confusing certainly.
terms giving operators wide discretion to cancel bets or alter odds after bets have been accepted;
Not applicable to casino games of course.
terms restricting customers' ability to challenge the operator's decision.
This one sounds familiar.
Nisha Arora, a senior director at CMA said of the inquiry,
"Gambling inevitably involves taking a risk, but it shouldn't be a con. We're worried players are losing out because gambling sites are making it too difficult for them to understand the terms on which they're playing, and may not be giving them a fair deal. We are now investigating to see whether firms are breaking the law"
Gambling Commission Chief Executive Sarah Harrison repeated those sentiments and added,
"We approached the CMA to work with them to address issues in the gambling sector and we are delighted to have agreed a joint programme of work to ensure terms are fair and transparent"
Stage 1 of the programme is already underway. Yesterday a please explain request went out to a number of companies in the form of consumer protection legislation Information Notices.  The CMA is also inviting players to get in touch with any complaints they may have.
No word on how long the process is expected to take. Whether widespread rule breaches are found or not, we await the outcome with interest.
https://www.livedealer.org/dev/wp-content/uploads/2016/10/cma-gc.jpg
194
220
LD
https://www.livedealer.org/images/Livedealer-logo.png
LD
2016-10-22 12:45:08
2016-10-22 12:45:52
Gambling Commisssion & CMA to probe unfair terms and conditions