Mega Fire Blaze Roulette. It's a mouth full of a title alright.
It's Playtech's latest roulette based game show. Playable now at Leo Vegas.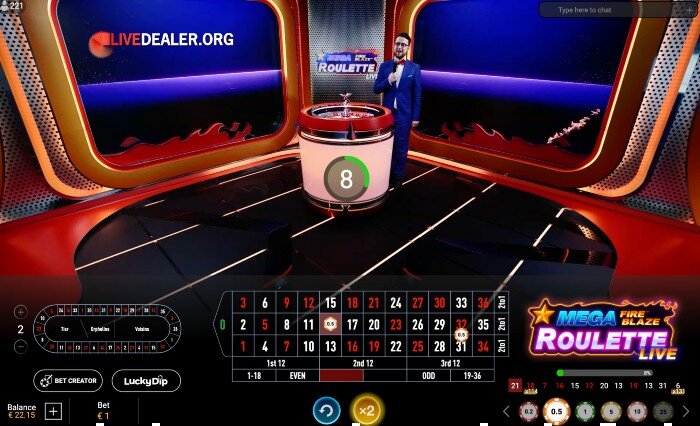 There's a standard (European) roulette wheel, and table layout.
You have a choice of all the standard roulette bet options (options…not payouts as you'll see below), that can be made by placing your chips on the 'table', using the racetrack for neighbours, or using Playtech's Bet Creator. Just like playing one of their regular tables.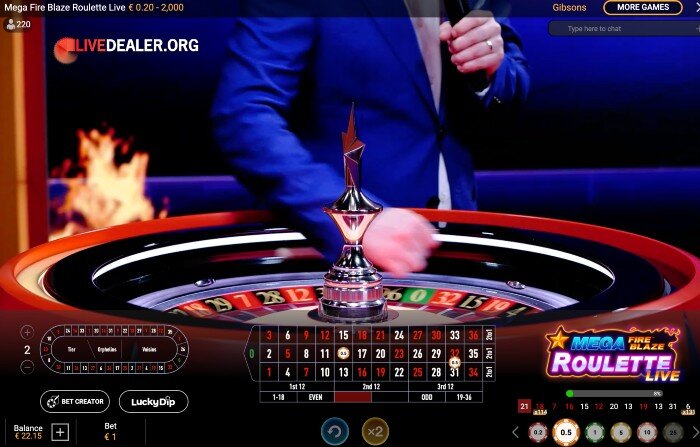 Also like one of their regular live roulette tables, the ball is launched manually
Then things take a game-show turn.
Before the ball finds a pocket, up to 10 Mega Fire Blaze numbers are randomly selected.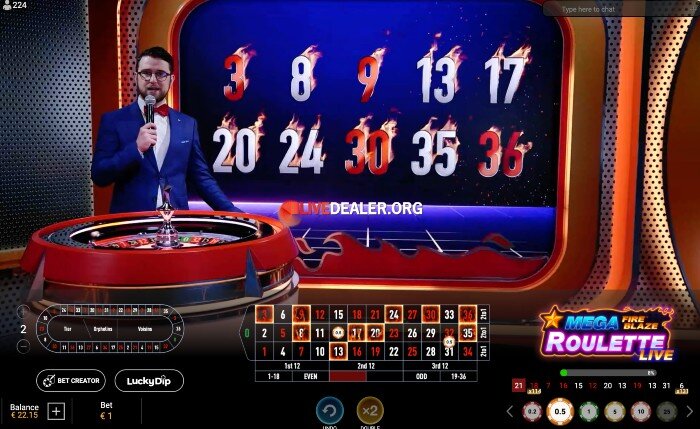 Should the ball land on one of these numbers, as it did in the below game (35), then a bonus round is triggered. If you happen to have a bet on this number then the bonus round will determine the payout for that bet. The max multiplier that could result from the bonus round is a juicy 10,000x.
You only have skin in the bonus game with an inside bet covering the Mega Fire Blaze number.
If you had a winning outside bet, or losing inside bet, then the bonus round holds no interest to you. Somewhat of an annoyance given you have to wait it out until the next spin. And it ain't super quick!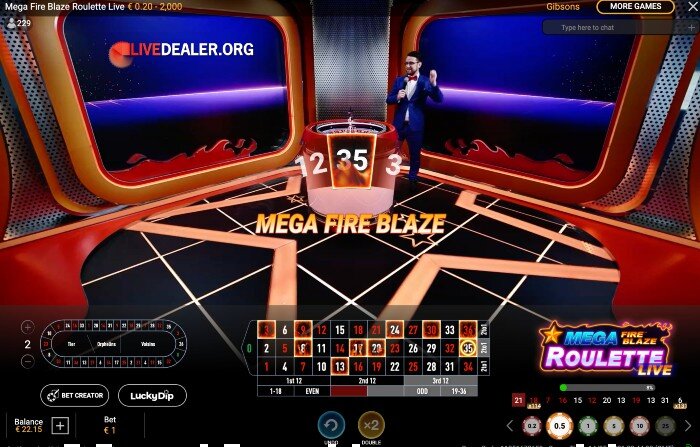 I'm not going to pretend to understand how exactly the bonus round jackpot game works. But the end game is quite simple – a single multiplier is generated. 118x in the below example.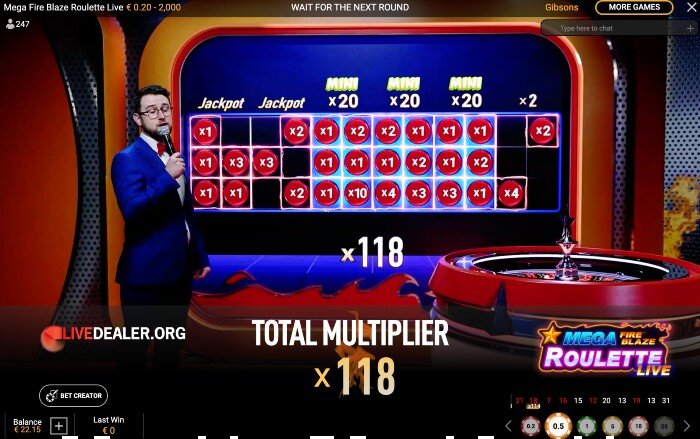 In this example, If you had a straight up bet on the Mega Fire Blaze Number you will get 118x payout.
If your winning bet was a Split, Street, Corner or Line the multiplier is diluted by a 1/2, 1/3, 1/4, or 1/6 respectively. This can also be thought of as having the entire multiplier applied to the portion of your chip that was bet on the Mega Blaze Number.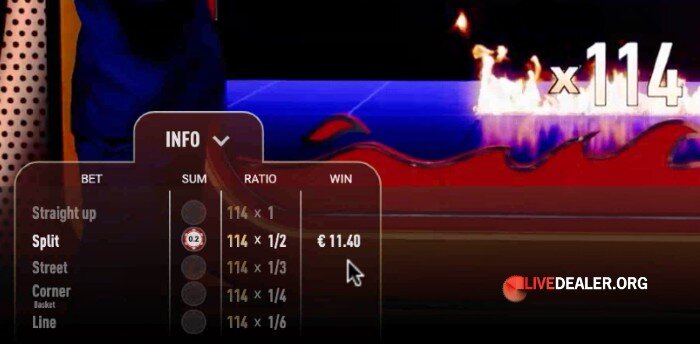 Of course, whenever there are multiplied payouts added to a game, the house edge can only be preserved when other payouts are adjusted down. Robbing Peter to pay Paul so to speak.
So it is on Mega Fire Blaze Roulette where winning inside bets that don't trigger the bonus round have lower payouts than would apply on a normal roulette table.
The bet payout comparison between this game (left) and normal roulette (right) is illustrated below.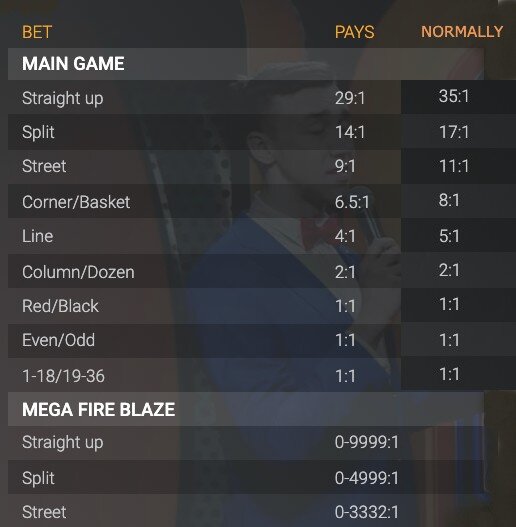 The payout table also shows the top possible payout multiplier of 10,000x. As you can imagine, this would come up infrequently.
Here's a few recorded rounds. Took a few spins to see a bonus round.
https://www.livedealer.org/dev/wp-content/uploads/2021/05/MegaBlazeRoulette-placebets.jpg
426
700
LD
https://www.livedealer.org/images/Livedealer-logo.png
LD
2021-05-14 07:08:02
2021-09-06 03:04:33
Playtech Mega Fire Blaze Roulette