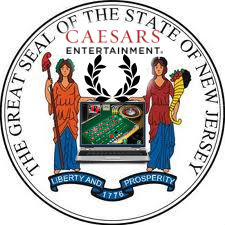 This is the latest mail anyway.
Last month the New Jersey State Assembly approved an online gambling bill that would enable Atlantic City casinos to offer casino games via the Internet to residents of the state.
It wasn't a close vote…rather a 63-11 landslide with strong lawmaker consensus that the bill was critical to kick start Atlantic City's ailing casino industry and provide much needed treasury funds at the same time.
All that is required for the bill to become law is Governor Chris Christie's signature and for the last couple of weeks various stakeholders have been speculating as to whether or not the signature was going to be forthcoming.
According to the New York Post it's not.
Sources close to Christie's desk have told The Post that he is under significant pressure from lobby groups not to sign.  The interesting part is that it is apparently Caesar's Entertainment leading the opposition charge.
"Christie is coming under pressure from Caesar's Entertainment (formerly Harrah's), which owns one of the state's 11 casinos, to veto the bill, one source close to the matter said. Caesar's believes that New Jersey is getting in the way of potential federal legislation legalizing online gaming, the source noted. It believes the federal measure is a bigger priority."
I took two points from the above excerpt and the wider article as being very interesting:
the fact that Caesar's (and presumably the AGA of which they are a sitting member) are hopeful that federal legislation regulating US I-gaming is well and truly on the cards; and
the cogent reminder that the US legislative process is very much driven by deep pocketed lobby groups and the commercial interests they represent rather than the collective wishes of elected representatives.
What will be interesting to hear is Christie's official reason for declining to sign (assuming this in fact the outcome).
Will it be the political line…
"At the end of the day I must have the interests of New Jersey minors at heart and cannot be sufficiently convinced that online protection mechanisms will prevent underage gambling and related addiction…"
Or will it be the completely honest line…
"To win campaigns for re-election I need money.  Caesar's are my biggest contributor and they just don't want this bill to become law…sorry"
https://www.livedealer.org/images/Livedealer-logo.png
0
0
LD
https://www.livedealer.org/images/Livedealer-logo.png
LD
2011-02-21 22:19:40
2011-02-21 22:19:40
No online gambling in New Jersey