I'm not an overly superstitious person, so to me playing a casino game for real money on Friday the 13th is no different to playing a casino game for real money on any other day of the year.
When Evita asked me how I was when I joined her blackjack table I replied in jest that I was scared.
Then check out the first 2 cards she deals me (player monday).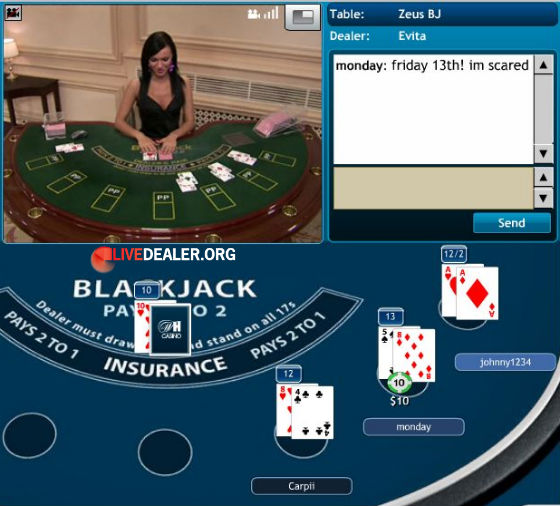 Funny coincidence.  But I go on to win the hand anyway, hitting a 7.  Friday the 13th…in your face!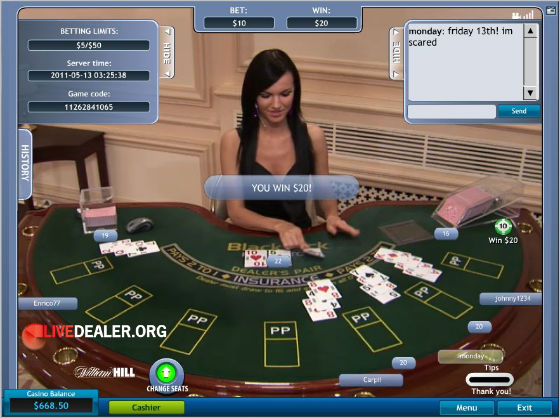 I miss the next deal fluffing around saving screenshots and then telling Evita about my lucky socks and underpants that cancel out any bad Karma that Friday the 13th can throw my way.
Then I stump up for the next deal…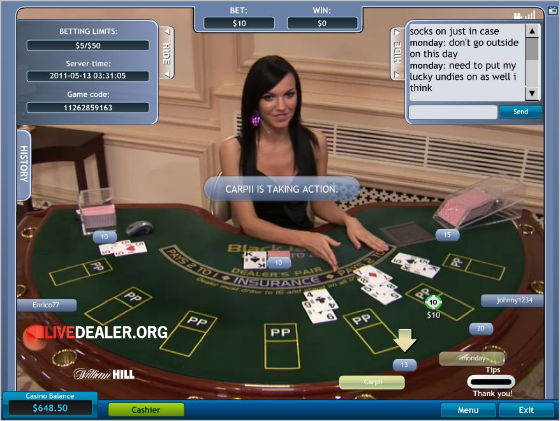 Another 8 & 5 for 13!  And player Carpii next to me…also 13.
Evita you may just have planted a couple of small seeds of superstition inside a non-believer!
😉
https://www.livedealer.org/images/Livedealer-logo.png
0
0
LD
https://www.livedealer.org/images/Livedealer-logo.png
LD
2011-05-12 22:52:16
2011-05-12 22:52:16
Evita - Our live dealer of the week