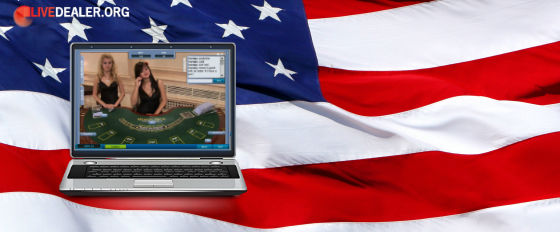 The US Justice Department ("DOJ") delivered the online gambling industry a gift on the eve of Christmas 2011.
The gift came in the form of a memorandum of opinion dated September 20 (but made public late on Friday December 23) revealing a substantially softened view on how they see the Wire Act of 1961 applying to online gambling in the US.
Until now, the DOJ has said that this half-century old piece of federal legislation made it illegal for states to allow all forms of gambling on the internet…sports bets, casino and poker.  The newly issued opinion limits the Wire Act's operation to sports betting only.
According to gaming law expert I. Nelson Rose, the change, "eliminates almost every federal anti-gambling law that could apply to gaming that is legal under state laws." He went on to say that "The United States Department of Justice has given the online gaming community a big, big present."
That's certainly how the markets reacted, with stocks in the major EU based iGaming companies rising substantially on the news. One of big movers was 888 who already has a partnership with Caesars that was ratified by Nevada's NGCB earlier last year and would be well poised to take advantage of state-based net gambling licenses being offered in the US.
A major obstacle has now been removed for those states with ambitions to license online gambling – there were a few that declared such intentions during 2011.
Already New Jersey Senator Raymond Lesniak has told the press that he wants a bill through the Legislature and on Gov. Chris Christie's desk by next week. Last year the NJ State Assembling overwhelming supported a bill (63-11 vote) that would allow Atlantic City casinos to offer casino games online but the Governor Christie didn't sign it into law.
This time things could be different.
https://www.livedealer.org/images/Livedealer-logo.png
0
0
LD
https://www.livedealer.org/images/Livedealer-logo.png
LD
2012-01-02 17:32:34
2018-07-22 17:33:09
Department of Justice changes Online Gambling Stance