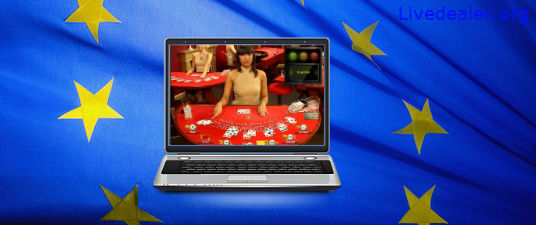 The European Commission ("EC") released their much anticipated response to how they are going to tackle the thorny issue of online gambling regulation across all 27 EU member states today.
There has been quite a bit of a build up to this, beginning with a public consultation process set out in their March 2011 Green Paper – Online gambling in the Internal Market and a follow up European Economic and Social Committee conference, during which  the possibility of EU-wide online gambling legislation emerged. Certainly the consensus seemed to be, and rightly so, that real action was necessary to move from the currently fragmented market with many rogue operators to a single market in which consumers were better protected by consistent regulations.
EC sets out an action plan for online gambling
Today's official EC press release on the matter confirmed that we won't be seeing EU-wide legislation on online gambling. Not for the time being anyway.
Instead, the EC is proposing a 'comprehensive set of actions and common principles on protection'…an action plan for online gambling.
Nothing screams inaction more than an action plan; particularly one proposed by politicians.  The plan has number of key elements which are essentially a restatement of the widely agreed deficiencies of the current system. They are summarized below.
Compliance with the law
Not exactly a revolutionary idea, especially when no laws are being changed, but what the EC are wanting here is for EU member states to adopt national laws that are "consistent with EU law", which is what they have always wanted. These laws may restrict supply of online gambling services as long as the restriction isn't purely protectionist in nature (ie in contravention with EU Treaty Freedom of Services principles).
Co-operation between member states
Given the cross-border dimension of online gambling, effective regulation cannot be achieved unilaterally and so higher levels of co-operation are needed between member states.  A great idea, but how exactly this co-operation will be achieved isn't clear.
Consumer protection
Here the EC will encourage the development of better age-verification tools, online content filters and more responsible advertising to protect against under age gambling. How this encouragement will happen is not detailed.
Fraud and money laundering
This is a cross border problem that can only be tackled effectively with good co-operation between member states….see point 2.
Maintaining the integrity of sport
Another great goal. To this end the EC have said they will promote faster information exchange, whistle-blowing mechanisms and 'cooperation at national and international level between stakeholders'.
What they're aiming to achieve here is spot on. How exactly it's going to be achieved is still a mystery to me, and the term 'action' is a bit broad.
Where to now?
The action plan's implementation will be assessed over the next 2 years. If it works (still not sure what 'it' is) then steady as she goes. If not, then an alternative course of action may be taken, and the possibility of legislation was raised by Internal Market Commissioner Michel Barnier.
"If the measures which we want to take together prove to be insufficient, the commission will propose more ambitious measures, including legislation,"
Proposals, measures, plans, action.
Seems to me like the EC are just too busy with other issues at the moment. Which is fair enough.
https://www.livedealer.org/images/Livedealer-logo.png
0
0
LD
https://www.livedealer.org/images/Livedealer-logo.png
LD
2012-10-23 18:24:10
2016-02-06 16:08:07
European Commission online gambling Action Plan