One of the great things about the Internet is that it will invariably offer a solution to almost any obstacle you find yourself coming up against.
My particular obstacle: playing live dealer games from a restricted territory.
The solution: find a good VPN
Online casinos and restricted territories
All online casinos have a restricted territory clause embedded in their terms and conditions, but the number of countries on that list varies considerably from one casino to the next.
At the conservative end of the spectrum you have the likes of Grosvenor Casino where residents of the entire world, except for the UK, Ireland and Gibraltar are unable to access the service. At the liberal end of the spectrum you have the US friendly casinos, where the entire world can access the service (apart from residents living in the same country that their servers are located – usually Costa Rica). The rest of the casinos sit somewhere in between; all with different lists, highlighting the fact that legal interpretation is far from an exact science.
Australia started popping up on more of these lists (eg bet365, William Hill, Unibet) as operators started establishing their online sports betting operations here and felt the need to comply with local laws with respect to online casino games.
These days when trying to access casino games at these operators, their geolocation technology either redirects you to their ".com.au" sports betting pages or politely informs you that casino games are not available for customers in your location.
Unless, you happen to access their pages via a server located outside the country you're currently located.
What's a VPN?
VPN stands for Virtual Private Network. A VPN establishes a secure, encrypted connection between your computer and their servers (of which their are usually many all over the world), acting as the gateway between your computer and the Internet.
At the click of a button you can change your computer's virtual location from one side of the world to the other.

You can surf the internet anonymously via their servers. Websites you access will not know your actual location. Your ISP doesn't know what data you're accessing, other than the fact it's coming from a your chosen VPN's servers (and they don't know this is a VPN  service either).
Testing
Step 1. Find a VPN service. There are many to choose from. IPVanish was used below.
Step 2. Connect to the VPN, selecting the fastest UK server they had on offer.
Step 3. Visit favourite live casinos and see if play (that would otherwise NOT be possible) is possible.
At bet365…no problem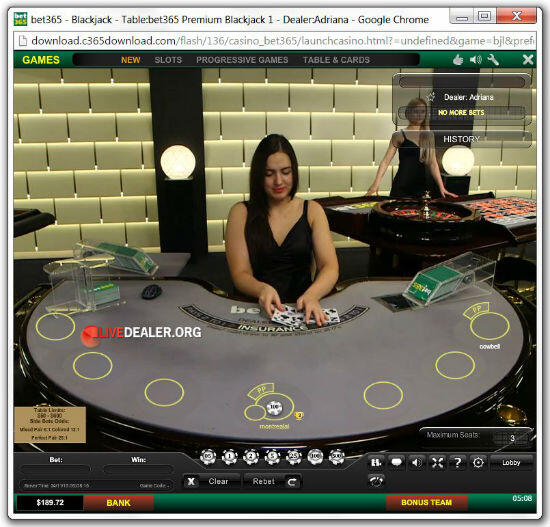 William Hill smelt something fishy…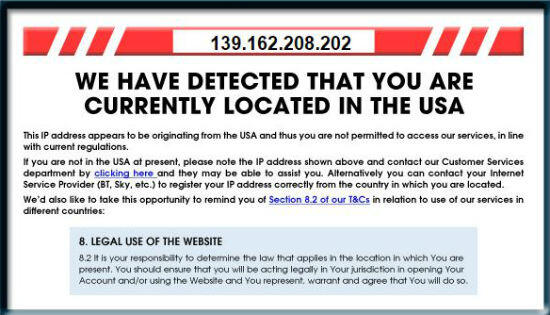 At Unibet…had a win playing roulette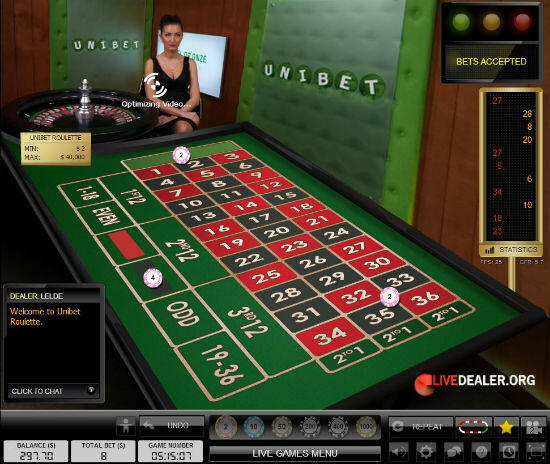 At Paddy Power…no issue getting chips on the table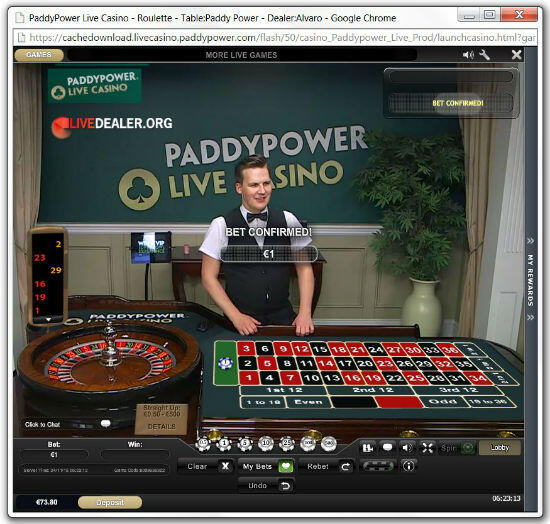 At Betway…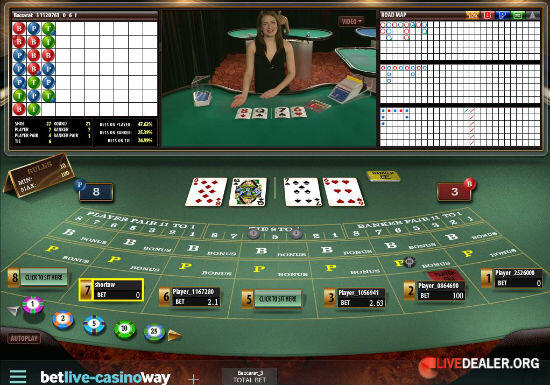 Not a recommended long term solution
The above was a fun exercise but using a VPN as a long term play solution is not really an option for a long list of reasons.
First and foremost, you're playing in clear breach of the casinos' terms and conditions and this is not something you want to be doing.
Here's a nightmare scenario for you. Playing at Betway Casino via a VPN from a restricted territory you hit the €17 million Mega Moolah jackpot. You're busy shopping for super yachts when the guys at Betway and Microgaming call up to deliver the news that (somehow) it has become known that you were playing the game from within a restricted territory and as the Betway terms clearly state…
"BETS PLACED FROM THESE JURISDICTIONS WILL BE VOIDED"
Secondly, while you may get away with a bit of cheeky play here and there as an existing customer, opening an account using a VPN won't work. The casinos' Know your Customer procedures now go far beyond your IP address and taking you at your word on physical address. You need just as much ID to verify your account at some online casinos as you'll need to open a bank account.
Finally from a pure play enjoyment perspective, connection speed becomes an issue. When you're connected to the Internet via a VPN, all data received by your computer has to cross several intersections or "hops" always which makes your connection slower than it would otherwise be.
https://www.livedealer.org/dev/wp-content/uploads/2015/11/betway.jpg
385
550
LD
https://www.livedealer.org/images/Livedealer-logo.png
LD
2015-11-25 01:09:49
2018-07-12 10:03:41
Playing live dealers via a VPN