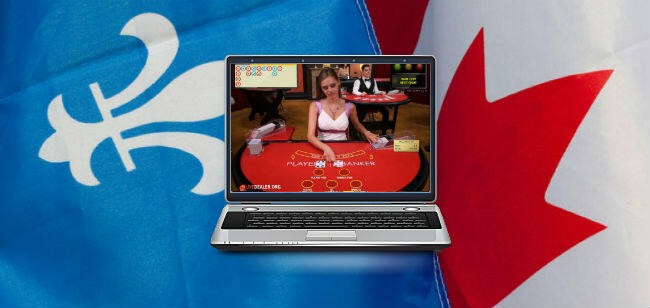 Quebec launched their government owned/operated online casino site Espacejeux.com in 2010. Now the government is looking to give the site a bit of a leg up on the competition – by completely eliminating the competition.
A bill is being debated by lawmakers which, if passed, will force local ISP's to block online gambling sites that aren't government approved. That is, all casino sites other than Loto-Quebec's Espacejeux!
Bill 74 will require that,
"…an Internet service provider may not give access to an online gambling site whose operation is not authorized under Quebec law."
The law is causing a bit of a stir in a country that places great value on the ideas of net neutrality, and freedom of choice and expression. Canada actually has federal legislation designed to protect these ideals.
The  Telecommunications Act, 1993, provides that,
"Except where the Commission (the CRTC) approves otherwise, a Canadian carrier shall not control the content or influence the meaning or purpose of telecommunications carried by it for the public."
Michael Geist, an expert in online-law from the University of Ottawa expressed his views on the proposed legislation, telling the Toronto Star:
"We are a free and democratic society…And I think we don't believe in Chinese-style approaches where government decides what kinds of sites the public is entitled to access."
The legislation isn't passed yet. ISP's in Quebec will certainly be hoping it never does. A spokesperson from one of Canada's larger service providers told reporters it would be extremely complicated and costly for them to comply with the law, requiring a network redesign from the ground up.
Online payment providers will be breathing easy for the time being. There's nothing in bill 74 requiring them to block payments (ala UIGEA). But if the government's plan A doesn't work it could always be considered.
The stated aim of the legislation (in addition to player safety concerns yada yada yada) is to considerably boost Loto-Quebec's profitability.
Perhaps a cheaper and simpler way to achieve this would be to make Espacejeux a more appealing, and therefore competitive service; one which Quebec residents preferred to use over the offshore options.
Some free advice to Quebec Finance Minister Carlos Leitao – start by adding live dealers!
Related pages: Live casinos for Canadian players
https://www.livedealer.org/dev/wp-content/uploads/2016/04/quebec.jpg
308
650
LD
https://www.livedealer.org/images/Livedealer-logo.png
LD
2016-04-05 13:22:04
2018-07-12 10:03:38
Quebec considering blocking online gambling