I'm not in the habit of placing €3000 roulette bets.
Truth be told, I'd be inclined to consider anyone risking €3000 on a single spin of a roulette wheel as either having way too much money, or being a little stupid, or a combination of the two.
So the sequence of events that brought me to this moment of madness bears some explanation.
Just wanted to play the Salon Privé tables
Ever since Evolution launched their Salon Privé Roulette and Salon Privé Blackjack tables, I've wanted to take a peak and have a play. The problem is, you need a €6000 account balance to get on these tables. More often than not, my combined balance across all 50 or so casinos I play at is less than this.
On occasions lucky runs have had me flirting with Salon Privé access status, like this streak on the VIP tables. But as is a gambler's lament, it has always been given back to the casino before hitting the mirage-like €6K figure.
A few days ago I had one of these lucky runs inside 888. It started with a Jeu Zero live roulette streak that raised the balance from a few hundred to over two thousand.  From there, an hour or so employing sound playing strategy on the live blackjack and baccarat tables had the balance bouncing between €3000 and €4500.
Problem with sound playing strategy is that while it minimises the house edge, it doesn't do away with it altogether. A little bad luck and my €4k would soon disappear, as it had on previous occasions.
So with around €3.8k in the bank I decided to go the all or nothing approach. Rip the bandage off quickly so to speak. Open a roulette table and place a €3000 even money bet.
A win would put me onto the Salon Privé tables. A loss would put me into the foetal position.
Betting €3000 on red
With the opening lines of Eminem's Lose Yourself ringing in my head, I opened the Immersive Roulette table and resolved to bet €3k on red.
Why Immersive Roulette? Well, I figured if I did happen to win it'd be nice to have a slo-mo replay of the ball drop. Kind of like my own personal mini highlight reel.
Why red? Not exactly sure. It just felt right. The decision was made before the table even opened.
Before placing the bet I did check the history (as if this does any good). This was never going to change the bet choice.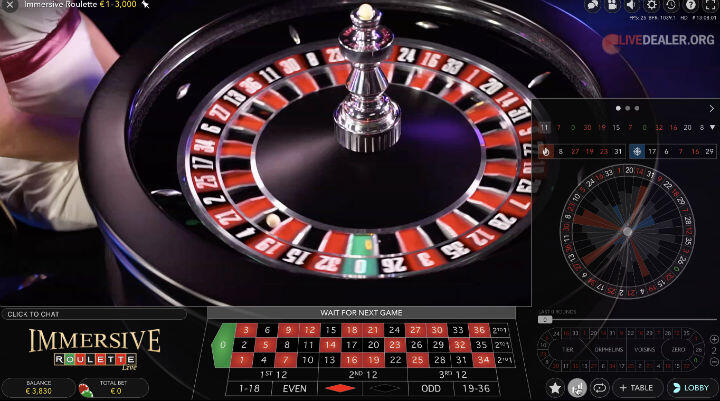 Then on with the bet.
It actually takes quite a while to get €3k bet down when the biggest chip presented is €100. These 30 mouse clicks offered a nice distraction from what was at stake.
Then, snap back to reality, oh there goes gravity (so many lines from that song applied…had to use at least one).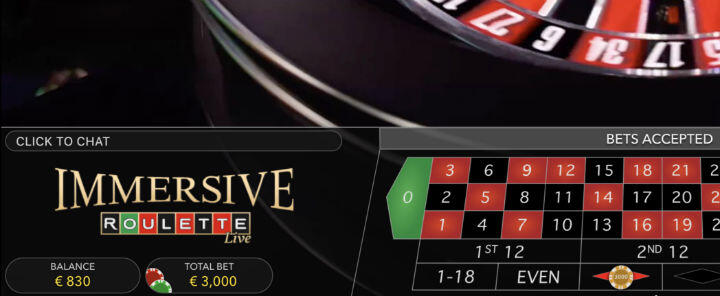 Bets accepted and no turning back.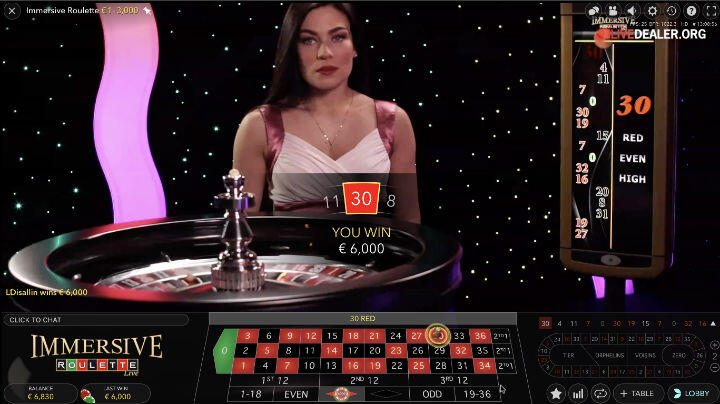 The ending as you can see was a happy one.
Another observation worth making is that vision of the real-time ball drop, before Immersive cuts to the slo-mo replay, while clear, is quite brief. If you are distracted, or in a state of mild anxiety it can be easy to miss.  The win graphic confirming the result doesn't display until after the slow motion.
Needless to say, I was riding that slow bouncing ball very nervously.
I have since been on the Salon Privé tables, and do have some more stories to tell about that as well.
https://www.livedealer.org/dev/wp-content/uploads/2018/10/6kwin.jpg
283
400
LD
https://www.livedealer.org/images/Livedealer-logo.png
LD
2018-10-02 16:40:43
2018-10-02 16:40:43
€3000 on Red. Moment of Madness with a Happy Ending