Some big changes over at NetEnt.
The new Gold and Silver blackjack and roulette tables were flagged in the forums by Unclefester. These are a hint of broader changes.
There's a completely new look studio.
Inside are completely new look tables, right across the game range. All delivered to players' computers by some exceptional video capture and minimalist but very effective playing interfaces.
There's a significantly expanded range of 7 seat blackjack tables, coming in a selection of limit ranges and flavours.
Gone are the shuffle machines. Gone are the virtual backdrops (or so it appears) and isolated table feel.
Yep, when you open a NetEnt live game you can now see your table, and other real tables and dealers in the background.
The new Gold Blackjack tables, with real tables/dealers in the background…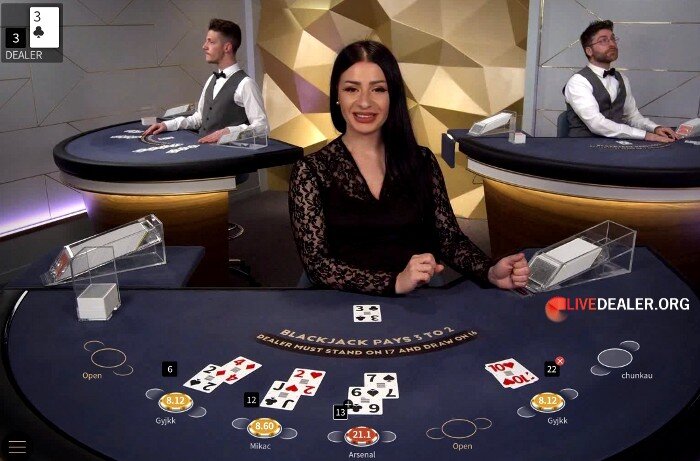 If you don't like the Gold (or Silver if you don't mind) areas, there are a bunch of tables to choose from in another area of the studio – or so I thought.
Outside the Gold/Silver table area, the backgrounds are actually virtual. The new generation of Live Beyond Live. Certainly had me fooled!
European Roulette, with multi-camera capture, and a virtual background…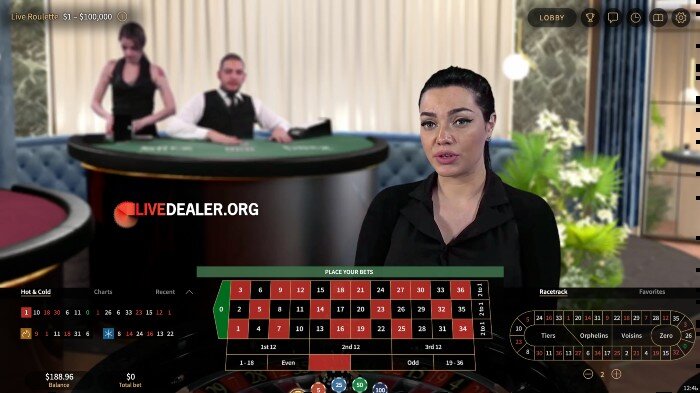 There's a selection of old school green felt 7 seat blackjack tables. Again with very real looking but virtual backgrounds.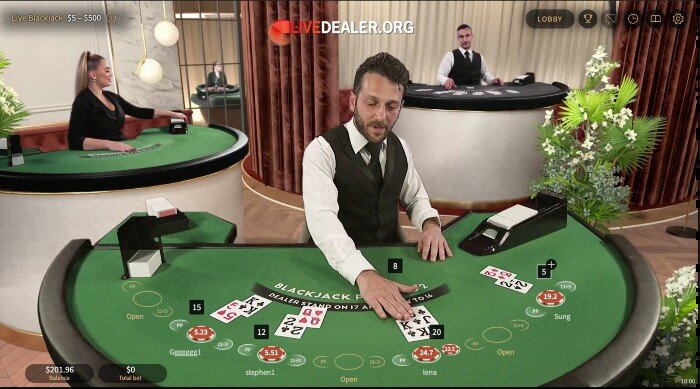 You can choose from 2 new look, one-to-many deal Blitz Blackjack tables. The decision to add 2 unlimited player blackjack tables is an odd choice. Particularly as a NetEnt live baccarat table is still to make an appearance.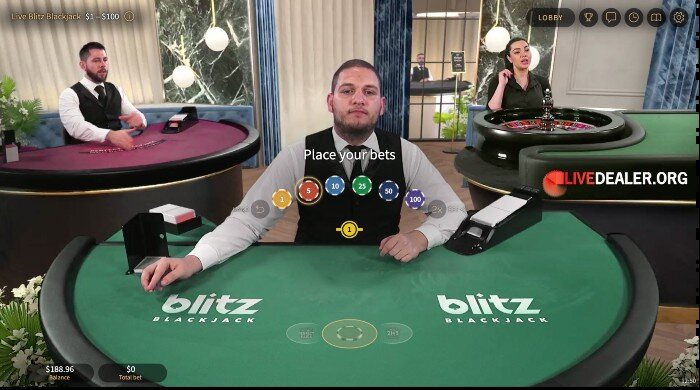 Speaking of odd choices, Perfect Blackjack has also made it into the new studio. It's the blackjack table for players who don't actually want to play blackjack.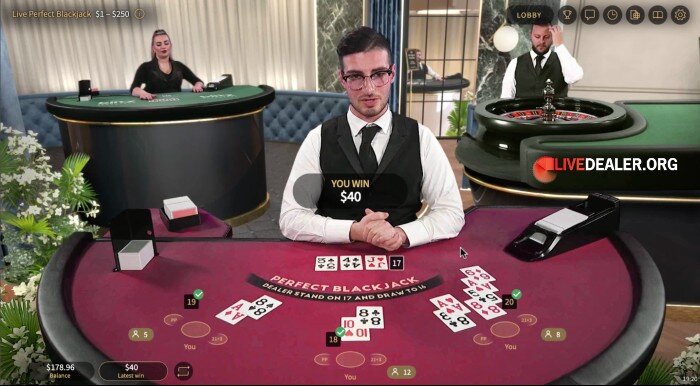 Hopefully a baccarat table is on the way.
Aside from this complaint, have to say the new tables they do have look great, and are delivered beautifully.
Love the open plan. Love the decision to ditch the shuffle machines. Love the look and feel variety. Was completely fooled by the virtual backgrounds so I guess I can't complain about these either!
Silver Roulette…this background is real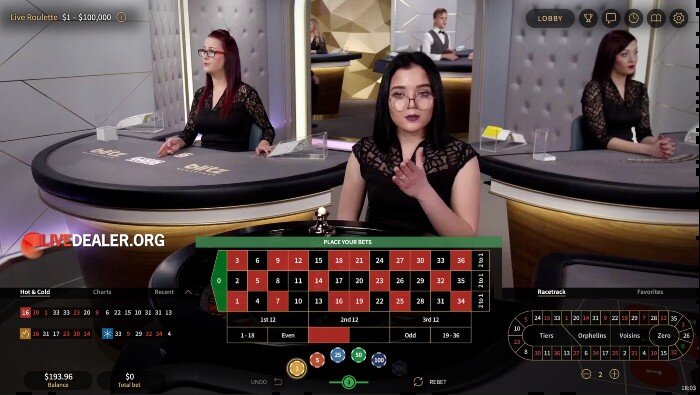 Well done NetEnt.
Here's a little video action recorded on 2 very different blackjack tables.
First some proper blackjack…one of NetEnt's Gold Blackjack tables.
Now for something altogether different. Bet and watch the dealer complete the deal on Perfect Blackjack.
https://www.livedealer.org/dev/wp-content/uploads/2015/03/EuropeanRoulette-placebets.jpg
393
700
LD
https://www.livedealer.org/images/Livedealer-logo.png
LD
2020-03-03 17:28:20
2020-03-04 14:20:52
NetEnt's new look studio and tables