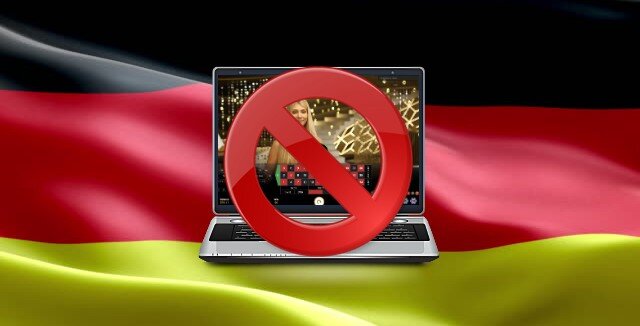 Germany's new Interstate Treaty on Gambling ISTG 2021 ("The Treaty") is planned to come into effect July 2021.
Operators have been advised that if they want to be considered in the licensing process they must adhere to transitional period rules.
The transitional period begins October 15 and runs until The Treaty comes into effect. The rules are pretty much those contained in The Treaty as it currently stands.
The Treaty
Like many EU countries, Germany's path to a regulated online gambling market has been long and painful. This is understandable. German gambling law has long been the domain of the country's 16 federal states, all with very different ideas on how open they wish their respective markets to be.
A country wide law requires consensus (hence the name treaty) from all states. Finding a set of rules agreeable to all states is the first hurdle. That law must then be acceptable to the European Commission. Previous treaty versions have been ruled inconsistent with EU law sending German lawmakers back to the drawing board
Interstate Treaty on Gambling ISTG 2021 was agreed to by the 16 states on March 20 this year.
It has been submitted to the EC for notification (ie approval which is still pending). It then needs to be ratified by each state's parliament, which should be a procedural formality, before coming into effect July 2021. A new nation wide regulator will also need to be established by then.
Treaty regulations
The good news for the pro online gambling fraternity is that Germany will finally have and open, regulated online gambling market from July 2021. The current muddied situation will end.
The bad news is that it will be very restricted in terms of player spend limits and available games. Many operators would have preferred the muddied environment to this.
Key restrictions are as follows:
Limited casino games
Sports betting, poker and casino games will be allowed, but the casino vertical is restricted to RNG slot games only. No RNG table games. No live dealer games. For the avoidance of any doubt when it comes to live games, this exclusion is described in The Treaty to include, "live broadcasts of a terrestrially conducted casino games with the possibility of participation via the internet".
Slot spin and spend limits
Spins have to last at least 5 seconds, with a bet maximum per spin of €1.
Operator must separate verticals
This is a curious one. Operators can offer slots, poker and sports betting from a single domain, but they must distinguish each of these verticals as an independent and graphically separate area. Cross product advertising is not allowed. Simultaneous cross product login and play is not allowed.
Player deposit limits
Players can deposit a maximum of €1.000 per month total across all operators they play with (ie not €1.000 per month per operator).
Multi-provider player account
To facilitate the above deposit limit, players will have to open multi-provider accounts that will be used across any provider they choose to play at.
Operators now scrambling on Oct 15 deadline
Operators are now faced with a choice.
Restrict German player access to their games during the transition period to qualify for license consideration; or
Continue as usual and be excluded from the market (no license, subject to ISP domain blocks) from July 2021.
Already the likes of 888, Leo Vegas and GVC brands Bwin and Party Casino have decided they're taking the first option. Plenty more big brands will no doubt follow suit despite the obvious hit to revenue per player.
This means that from 15 October there will be fewer live dealer options for German players.
https://www.livedealer.org/dev/wp-content/uploads/2020/10/nolivegermany.jpg
326
640
LD
https://www.livedealer.org/images/Livedealer-logo.png
LD
2020-10-13 11:59:05
2020-10-13 16:58:26
Germany transitioning to Interstate Treaty on Gambling