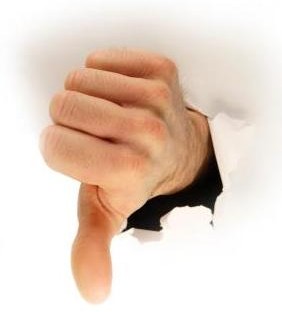 After the fiasco of finding out yesterday that a bunch great Microgaming casinos had dropped the live games platform following a software upgrade, we set out today with new resolve to test the new blackjack game at Royal Vegas and Canbet.
Here's the succession of events all culminating in a rather underwhelming impression of what Microgaming are offering…
On the off chance that the new upgrade came with browser play games I searched both Canbet and Royal Vegas for instant play live game links.
Nope.  Still download only.
Download casino software at both Royal Vegas and Canbet.
Register accounts at Royal Vegas and Canbet.
Search casino lobby at Canbet for a LONG time for links to the live games.
Contact Canbet support through live chat to find where their dealers are buried.   Turns out I need to first click the 'My Promotions' menu item (go figure) which then takes me to a page with a  live games launcher.
Find the launcher at Royal Vegas a little easier.  OK…Now we're getting somewhere.
Hit the launcher at RV and a new browser window opens just like an instant play flash game!   That's strange I think.  Wonder if Canbet has the same weird scenario…browser based games only accessible from a casino software download!
Yep.
Contact support again to confirm that I can't load these games direct from the website.  Confirmed not.
1 hour later and I'm yet to lay a bet.
Finally after having to login a second time, the games load and I can choose a game/table/dealer and start to play at Canbet.
Select Blackjack…
Get message 'Sorry,  blackjack tables currently not available'.
Grasping at straws I load the RV live games lobby and select Blackjack…
'Sorry,  blackjack tables currently not available'  (really should have expected this as it's vision from the same dealer studio, but after an hour and ten minutes I'm getting desperate – like when you can't find your car keys and start looking in places like the fridge.
Decide to get a look at the other games to see if they've changed.
Fire up roulette…
Oh dear.  Microgaming what have you done.
Fire up baccarat…
As above.
To be fair, the games are still very playable and the vision quality is good.  But to be honest, from a look and feel point of view I think they are a backward step from the older versions.  Just small things like certain words on the interface being unreadable due to poor resolution, and the generally insipid colors.
There are added features like a detachable video but really…what do you need this for?
Any way, below are the old and new roulette and baccarat interfaces so you can be the judge.
new baccarat…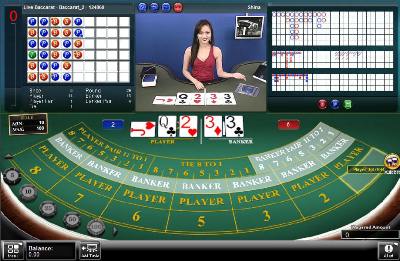 old baccarat…
new roulette…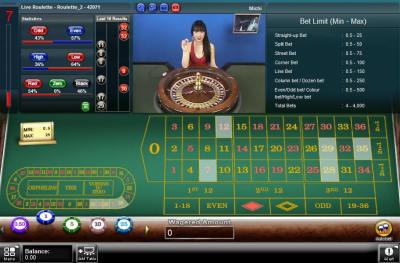 old roulette…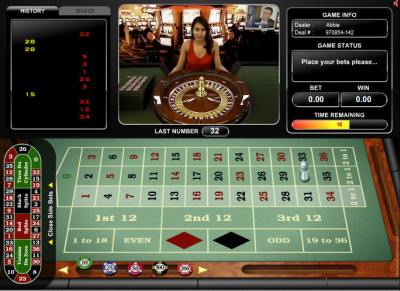 Maybe there's a whole lot of stuff 'under the hood' as it were that make the new games more robust and secure?  Trouble is, from a player's perspective you don't see any of this and take it all for granted anyway.
Oh and that blackjack game review…we'll see if we can find an open table tomorrow!
https://www.livedealer.org/images/Livedealer-logo.png
0
0
LD
https://www.livedealer.org/images/Livedealer-logo.png
LD
2010-01-27 20:57:01
2010-01-27 20:57:01
What's going on Microgaming?