Ask the Sands CEO Sheldon Adelson about whether there are enough casinos in East and South East Asia and I suspect he'll tell you these markets are significantly under serviced.  That's the belief that he had back in early 2010 when posed this question by reporters on the eve of the launch of the Marina Bay Sands in Singapore and all the evidence since then has only reinforced this view.
While many economies in the West have remained at or near recession since the GFC, Asia has been galloping. According to the CIA World Factbook list of the fastest growing economies (real GDP)  in 2010, six of the top twenty come from this region, including:
Singapore, 2nd at 14.6%
China, 5th at 10.10%
Taiwan, 9th at 8.3%
Thailand, 14th at 7.6%
Philippines, 16th at 7.3%
Malaysia 19th, at 7.2%
With enormous growth comes enormous increases in wealth.
Just last week I remember seeing a news report about a Chinese businessman who was unhappy with a number of problems his Lamborghini Gallardo was giving him, and it seems Lamborghini weren't as responsive to the issues as he would have liked them to be.  So he had some construction workers take to it with sledge hammers in a public display of his disapproval of the car.
Of course not all Chinese are rich enough to smash up a $400,000 car on an angry whim. But the fact remains the list of super rich in this region is growing fast.  And so is the list of those quite comfortably off. Combine this disposable income growth with a legendary propensity to gamble and you can understand why the world's biggest casino markets are now a long way from Las Vegas.
Below is a quick snapshot of the current and emerging hot spots in the region.
Casino snapshot – East Asia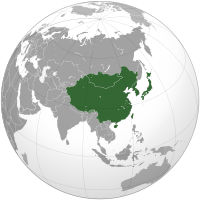 Includes: China (plus Hong Kong, Macau), Japan, South Korea, Taiwan
Quick facts: 22% of the world's population lives here.  That's twice the population of Europe. Population density is 3x the world's average.
Major religions:
– China – Buddhism, Confucianism, Taoism
– Taiwan – Buddhism, Confucianism, Taoism
– Japan – Shinto
– Korea – Shamanism, Christianity
The casino landscape:
There are no casinos in mainland China, but it's Special Administrative Region of Macau is home to the world's largest casino market. During 2010 Macau's 31 casinos and 5000 or so gaming tables took a staggering $23.5 billion – 4 times more than casinos on the Las Vegas Strip for the same year.
Until reasonably recently Stanley Ho's Sociedade de Jogos de Macau was the sole concession holder here. Now global brands Wynn, Sands and Crown have also set up shop building massive hotel/casino complexes.
As big as this market is currently, the experts are all saying it will continue to grow substantially through 2011.
Despite a thriving pachinko and pachislots industry Japan still has laws in place forbidding the establishment of casinos. This may change however.
There were reports during 2009 that government officials were talking with some of the world's largest casino organizations about the possibility of offering casino licenses.  Then in 2010 it emerged that Japanese Diet were  drafting a bill that would repeal existing laws and open the door for casino operations to submit license applications as early as 2011.
Japan now has plenty of other priorities on their plate to deal with but  the fact remains that no other Asian economy needs a shot in the arm as much as Japan's.  And the Singapore casino experiment has shown how effective casinos can be in this regard.
South Korea has a casino that is open to nationals in the remote Kangwon province and casinos for foreigners only in hotels in Seoul, Incheon and Jeju Island.  Residents with an appetite for gambling who don't want to make the trek to Kangwon now have plenty of other regional options, including Singapore, where one Korean was recently caught trying to take $7 million cash through customs following a successful outing at Marina Bay.
Perhaps a year or two in advance of Japan, Taiwan's Legislative Yuan approved an amendment to their Offshore Islands Development Act in 2009 that allows for the development of casinos on the surrounding islands of Kinmen, Penghu, Matsu, and Orchid.
Local governments still need the referendum support of their constituents before building can take place, but if they can get over this hurdle they get to access an incentive development fund of US$901 million to build casinos.
Casino snapshot – South East Asia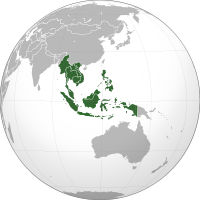 Includes: Brunei, Burma, Cambodia, Indonesia, Malaysia, Philippines, Singapore, Thailand, Vietnam
Quick facts: Home to the world's busiest transshipment and container port…The Port of Singapore
Major religions:
– Brunei, Indonesia, Malaysia – Islam
– Burma, Cambodia, Thailand, Vietnam – Buddhism
– Philippines – Catholicism
The casino landscape:
Brunei
Despite the fact that the Sultan of Brunei is known to be one of the most prolific casino high rollers the world has ever known, in his own country casino gambling is a strict no-no.  There doesn't appear to be any prospect of this changing in the near term either.
Cambodia
Cambodia is home to more than 20 casinos that are officially sanctioned – although 'officially sanctioned' in Cambodia doesn't mean quite the same thing in terms of legal and regulatory rigor as it does in say Las Vegas or any of the larger casino markets.
Laws governing the development and operation of these casinos have been described as 'murky' by one analyst. It's no surprise that patrons here comprise mostly players from Thailand making the short trip across the boarder, rather than the jet setting gamblers prepared to fly to their casino of choice.
With a population almost the size of the United States, Indonesia is the region's heavyweight. Despite being an emerging market it's economy is the largest in the region (2009 GDP, USD $511 billion) and it is the only South East Asian member of the G-20 major economies.
It's also a casino free zone and this is unlikely to change Islam being the dominant religion (86% of the total population).
There is one casino in Malaysia.  It is owned by Genting International (owners of the recently developed Resorts World Sentosa in Singapore) and located in the remote Highlands Resort.
Efforts to expand licensed casino and gambling generally in Malaysia are aways going to be met with strong resistance from it's majority (60%) Muslim population. This was highlighted recently when local billionaire Vincent Tan tried unsuccessfully to gain a license to offer sports betting to non-Muslim Malays.
Reports suggest Genting's Highlands Resort is still quite popular despite losing it's mantle as South East Asia's only major casino resort.
Licensed casinos are everywhere in the Philippines and they're all owned and operated by the government through its gaming corporation PAGCOR.  These are smaller gaming houses however and not the Integrated Resorts oozing wow-factor that players are likely to travel a great distance to play at. But these are on there way.
Plans are still underway to develop a Singapore/Macau style casino mecca in the Manila Bay area.  The success of the Singapore casinos in 2010 will only encourage the government to move faster on these plans.
Without doubt  the most changed casino landscape of any country in the region and probably the world over the last few years.
Casinos were illegal here until an amendment to anti-gambling laws was made in 2005 to allow for the issue of 2 casino licenses.  A bet had not been placed in a legal casino here until early 2010 when Resorts World Sentosa, then Marina Bay Sands opened their doors.  By the end of 2010 these two casinos were operating at a revenue run-rate similar in size to the entire Las Vegas Strip.
Singapore's two casinos have also been largely credited with accelerating it's economy from recession to the 2nd fastest growing in the world within a couple of years, and increasing tourism by 20% in 2010 (versus 2009).
You won't find any casinos here and this is unlikely to change in the immediate future owing to the dominant Buddhist religion.
There are plenty of government licensed casinos in Vietnam but they are only available to holders of foreign passports.  Locals wanting to play have to cross the border to Cambodia, or fly further afield.
https://www.livedealer.org/images/Livedealer-logo.png
0
0
LD
https://www.livedealer.org/images/Livedealer-logo.png
LD
2011-03-22 18:00:30
2011-03-22 18:00:30
Casino trippin - East and South East Asia