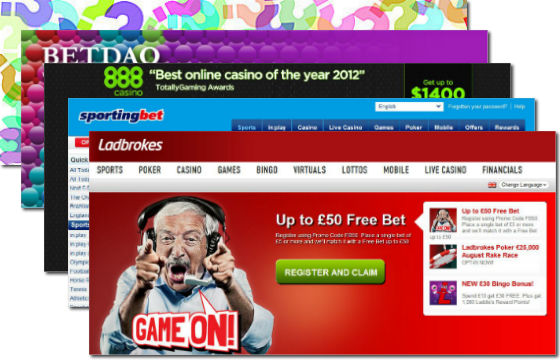 Sounds like a couple of friends of mine who are also searching for a partner online.
Like Ladbrokes, they're feeling a little lonely; a little left behind; a little like they could do with shoulder to lean on to achieve their goals and aspirations. Of course the goals and aspirations in each case are very different.
For Ladbrokes it's a desire to improve the digital side of their business, which continues to disappoint relative to both their traditional offline business and the online performances of competitors like William Hill and bet365. As for my friends; well they just want someone to snuggle up with at night who also lets them watch their fair share of live sports, enjoy the odd night out with the boys and is forgiving of the many bad habits of a thirty-something single bloke (if they also happen to look anything like your typical Latvian live dealer that's a bonus).
There are other similarities.
For quite a while both were confident they could go it alone. Why buy a book when you can just visit the library? was my mates mantra. But as you start to lose the hair on your head and find it re-sprouting on your back, and your six-pack gets lost under six inches of blubber it gets harder and harder to borrow at will the 'book' that you wanted from the library…or any book at all for that matter. For a couple of years now it's been visits to the book shop rather than the library, but with little success.  Turns out the dating game is a difficult one.
So it has been for Ladbrokes.
There was a one night stand with 888 in 2010 that left Ladbrokes feeling a little used and abused; a love triangle involving Sportingbet PLC and Centrebet in 2011 which ended as love triangles tend to do…in tears. In desperation they even tried having an affair with Playtech who were (unhappily perhaps?) married to William Hill at the time.  But as so often happens with affairs, Ladbrokes were just strung along only to realize that despite all the promises, Playtech weren't going to leave their wife for the other woman.
To their credit Ladbrokes haven't been discouraged by constant heartbreak and continue to put themselves out there.  They are currently getting very serious with Dermot Desmond's Betdaq in a relationship that began with a warm and fuzzy feeling at the start of the year but which has yet to be consummated. I only hope they don't push Betdaq away by appearing too needy or dare I say it…desperate.
Recent reports that they have dismissed former head of online operations, Richard Ames, following a continued slump in digital earnings won't help in this regard.
https://www.livedealer.org/images/Livedealer-logo.png
0
0
LD
https://www.livedealer.org/images/Livedealer-logo.png
LD
2012-08-05 18:52:29
2012-08-05 18:52:29
Ladbrokes still searching for online partner