If you fancy a little side bet during your game of live blackjack you'll be happy to know that Evolution Gaming have now rolled out 2 side bet options for you to choose from.
Only after you're seated will you see a couple of additional bet spaces appear either side your standard blackjack bet area, and they are:
Perfect Pairs (left)
21+3 (right)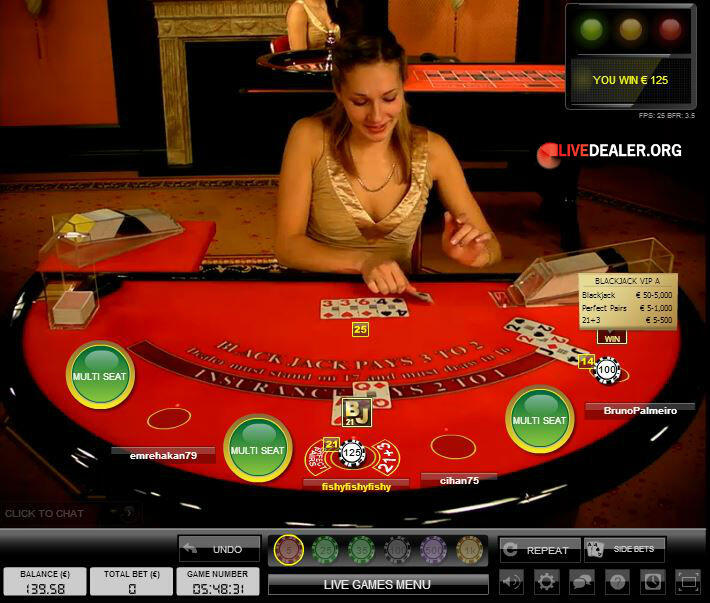 To place either side bet, you must have staked a regular blackjack bet (which in this case turned out OK for me!)
You may then bet either or both of the side bets, which have much lower minimums than the main bet…here $5 against a $50 main bet min.
Perfect Pairs
Place a chip on the Perfect Pairs box. If the first 2 cards you are dealt are a pair you win. If they are not, your bet is lost. Further, the amount you win varies depending on the type of pair, as follows:
Mixed Pair (different suits, e.g. 10  + 10 ) Pays 6:1
Coloured Pair (different suits of the same colour, e.g. 2 + 2) Pays 12:1
Perfect Pair (same suit, e.g. two Ace) Pays 25:1
21+3
Place a chip on the 21+3 box and you're looking for the best 3 card poker hand, combining your first two cards plus the dealer's up-card.  Again payouts will vary, as follows:
Flush (same suit, e.g. 2, 6 and 10) Pays 5:1
Straight (in numerical sequence but different suits, e.g. 2 + 3 + 4) Pays 10:1
Three of a Kind (same value but different suits, e.g. Any 3 unmatching Kings) Pays 30:1
Straight Flush (in numerical sequence and same suit, e.g. 10, Jack , Queen ) Pays 40:1
Suited Trips (an identical triplet, e.g. 3 Queens of Hearts). Pays 100:1
Payouts and side bet minimums are clearly posted on the table…just mouse-over the gold limits plaque.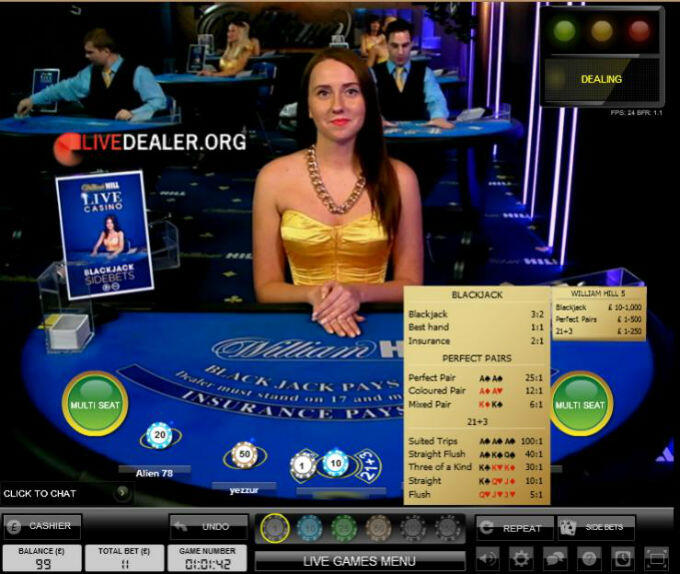 House Edge on Side-bets
Conventional wisdom says that more often than not the house edge on casino game side bets is usually (a lot) bigger than the standard bets (played optimally).
So it is here. But props to Evolution for actually displaying this information on the game rules (? button on game console).
For Perfect Pairs, theoretical return to player is 95.90%…or expressed differently the casino has a 4.1% house edge.
For 3+1, theoretical return to player is 96.30%…house edge of 3.7%.
By comparison, the blackjack house edge at Evolution, assuming optimal play is 0.486% which is a lot skinnier than the side bet options.
Playing Perfect Pairs at Playtech
(Try saying that 10 time fast after a few drinks). Thought it worth noting that blackjack pairs side bets have been available for some time on Playtech tables.
You can still place Perfect Pairs bets there, with identical win conditions, payouts and (4.1%) house edge to the Evolution PP side bet.
Just place your chips on the little PP and you're away.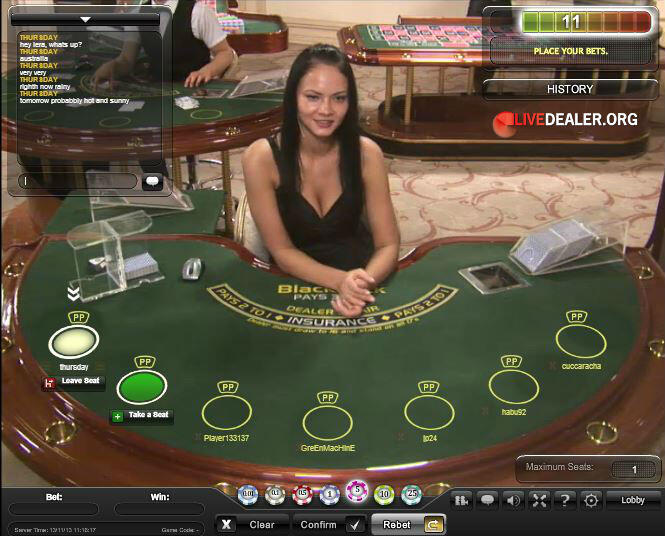 https://www.livedealer.org/dev/wp-content/uploads/2013/11/pairs2.jpg
603
710
LD
https://www.livedealer.org/images/Livedealer-logo.png
LD
2013-11-29 07:07:44
2013-11-29 07:11:13
Perfect Pairs and 21+3 Live Blackjack Side Bets