There aren't many people on this big, beautiful planet of ours who spend more time playing inside live casinos than our forum moderator, Unclefester.
There aren't too many developments, major or minor, that slip through without being noticed by him either.
Below is a wrap up of what you might have missed for the month of May.
There's a new room in Playtech's Asian dealer studio. It includes roulette (European and French) and baccarat (mini-layout) tables, with the same house rules as you'll find in the regular/old Asian dealer room.
A little plusher. A lot redder and currently available (intermittently) at bet365. No doubt other Playtech casinos will be adding these tables in due course.
It's good to be the King. Probably nice to be the Emperor too; even if it's only while you're logged on!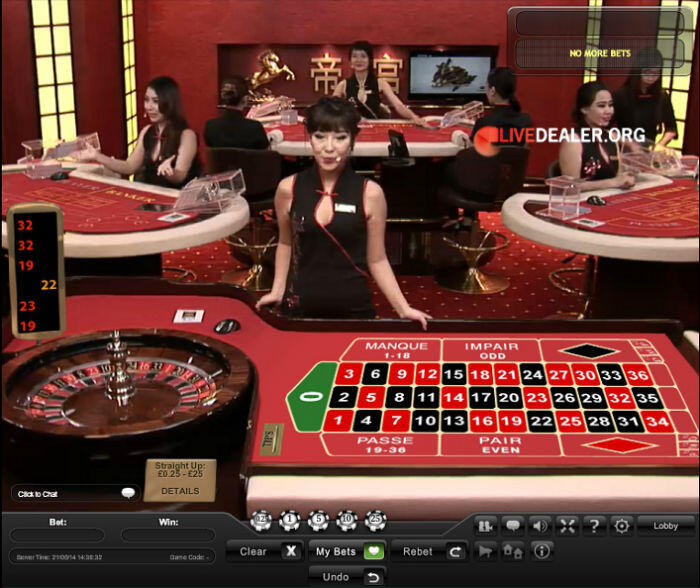 Want a dealer and live blackjack table all to yourself (or for you and your mates)? This is now a possibility with a great new feature offered at Betfair Live Casino. They now have a private table booking service.
Other advantages of having your own table include deal on demand (you don't have to wait 30 seconds!), and  keep the dealer (within reason), allowing you to request the dealer continues beyond the regular 30min shift change.

Betfair have also added Playtech's clickable lobby to their iPad App. Perhaps they're looking to switch mantles from the world's biggest betting exchange to world's best live casino?
Unlikely on the eve of the World Cup, but they certainly have been busy.
Late last year Evolution Gaming announced they planned to stream games from tables inside Casinó Campione d'Italia (in Italy, in case d'Italia wasn't a giveaway).
There's been no word from Evolution on this front since the announcement, but according to Fester, launch is set for June. Lets wait and see if his sources are on the money!
This one's more an exposé than a development (don't wait for it to be aired on 60 minutes though).
Bonus card promos are becoming very popular/common in casinos with private tables.  You know the ones; the blackjack shoes are stuffed with bonus cards and if you get dealt one of these cards you win a prize of some kind, whether it be a cash bonus or entry into a draw or whatever else?
Now, in promos of this type what happens when a bonus card is dealt to the dealer rather than a player? Does it become a dead card, or does it get inserted back into the shoe so that it makes its way to a player's hand eventually?
Turns out there's a different treatment presently depending on which platform you're playing.
https://www.livedealer.org/dev/wp-content/uploads/2014/05/Phoenix_rou_french.jpg
588
700
LD
https://www.livedealer.org/images/Livedealer-logo.png
LD
2014-05-28 02:36:35
2018-07-12 10:03:51
Fester's Findings - May 2014