Personally, the second half of October was a bit of a horror. No not Halloween … my internet service, or rather the lack of it and constant dropouts. Thankfully the first half of the month was more rewarding and something different.
Unclefester goes to Evolution
Not quite a remake of the classic James Stewart movie Mr.Smith goes to Washington but I did get the opportunity to vist Evolution Gaming's UK office in London.
It's several years since I last visited London. In fact Evolution Gaming wasn't founded until 2006. The modern office complex in Baker Street is a redevelopment of Michael House, the previous home of famous UK retailer Marks and Spencer. The original 1950's concrete building had a substantial makeover and is now home to over 25 companies.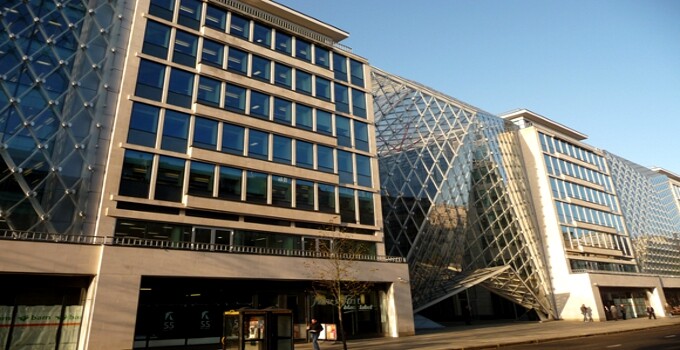 Once inside I was greeted by Anna. The attractive former dealer had travelled from Evolution's Riga studio to oversee a player focus group.
I was expecting there to be several players and possibly testing some new games, features or interface. In fact I was the sole player in the room and was asked to play, then rate Evolution and competitor platform games. Anna remarked that I was the most experienced player attending and allowed me to quickly play through the games so that there was time to have a more detailed discussion about my opinions playing their games, including the Immersive roulette table and mobile gaming. She asked what games and features I most liked or wanted, and even mentioned the new Full Tilt casino area.
At the end we exchanged "uz redzēšanos". I left the building thinking how worthwhile my journey to London had been … to be given the chance to talk to such a big live games platform provider directly and air my thoughts, likes and dislikes. Your turn next Playtech lol.
---
Halloween, promotions & ghosts of past
The end of October brings Halloween promotion time at the casinos, and with it the possibility of seeing your favourite dealer wearing a hat, or even costume if you are very fortunate.
Paf's live casino tables were the first I found at Evolution with Halloween decorations and hats.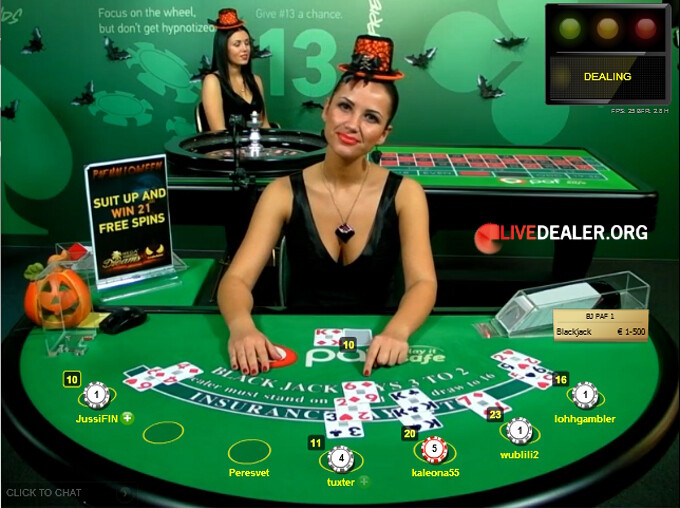 Then William Hill released the ghosts, spiders, and so forth.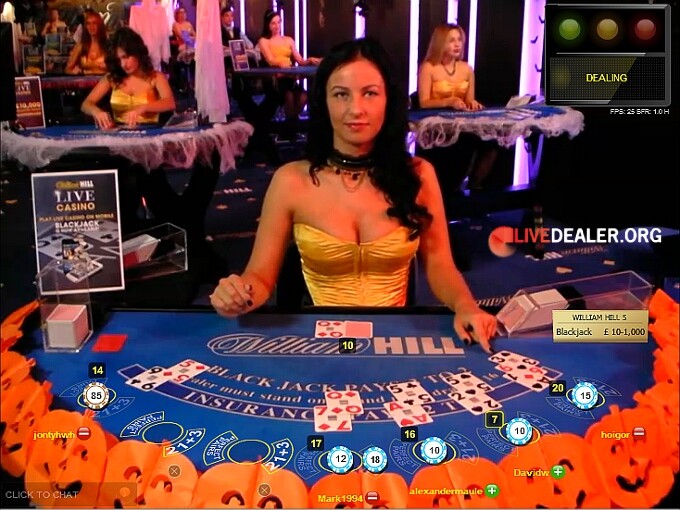 While on the subject of ghosts…
Playtech ghosts of Halloween past
Esmira was one of my favourite Playtech Italian dealers, especially when she was looking so devilish a previous Halloween. Unfortunately she left the dealer floor earlier this year.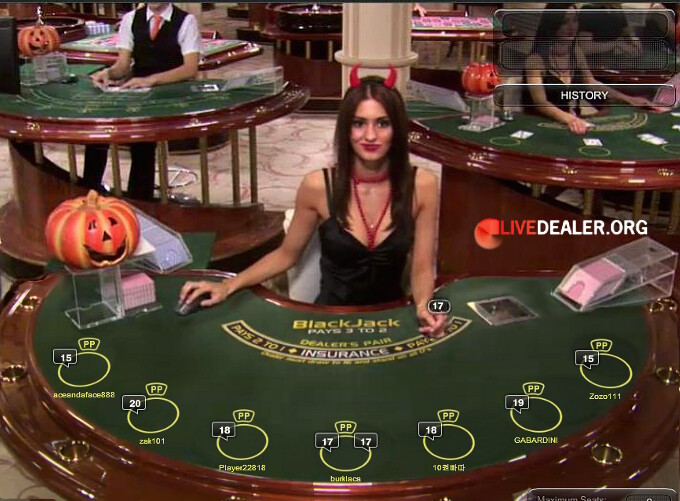 There is another 'ghost from the past' in the studio. If you are a player with a long enough memory you may have spotted that an old dealer has returned.
Last seen 2012, Diana is back at Playtech and dealing once again. It has been said in the forum how mostly only young female dealers work in the online studios, but you may be surprised how many are heading towards the big 30. Age shouldn't be a barrier in my opinion. Personality and soul count far more to me than simply the beauty of youth WOW factor and swathes of red lipstick.
---
iPad storage hogs
I've been running out of storage space on my iPad recently. Not because of Candy Crush or the latest incarnation of Angry Birds. More likely an explanation would be too many snapshots of my favourite dealers :).
In my quest to regain some much needed space I went into settings to see where all my storage was being consumed. I noticed that some of the biggest users of storage were Playtech live casino Apps, typically using 160MB, this compared with the Evolution Apps which peaked at 85MB. Digging a little deeper revealed the Playtech Apps size are around 60MB and then they were using another 100MB storage for 'documents & data'. I can't understand any reason for storing so much data, especially considering how Playtech Apps perform against Evolution.
So if like me, you have several live casino Playtech Apps installed this can equate to over 0.5GB of storage being used by these extra data files.
I recommend you delete the Apps and data files, then reinstall (those worth playing) … currently my reinstalled Playtech Apps are now only using around 5MB each for documents & data.
https://www.livedealer.org/dev/wp-content/uploads/2014/10/ff_oct.png
390
360
Unclefester
https://www.livedealer.org/images/Livedealer-logo.png
Unclefester
2014-10-30 03:29:42
2014-10-30 03:29:42
Fester's Findings - October 2014