As the big studios continue to roll out tables I've been thinking if it's possible to have too many roulette tables. Thankfully September had more treats including a new live game.
Bet365 makeover
Players at bet365 have had little to get excited about recently as new features and stylish new private tables appeared at rival Playtech casinos. Compared with a couple of years ago when bet365 always seemed to be the Playtech trailblazer.
Bet365's management finally woke up from their deep slumber and began the fight back in September.
No new private tables to tempt (what few) players, but someone must have paid the dedicated area electricity bill. The old 'black hole' backdrop walls were swept aside after 2½ years service with a literally dazzling transformation.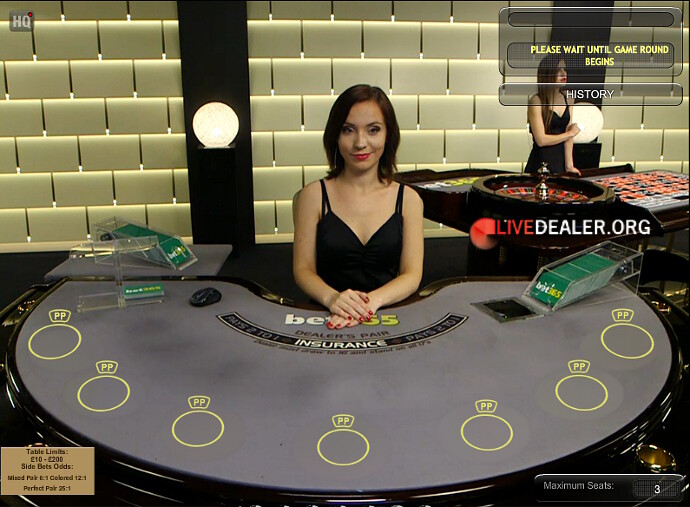 The new lighting and backdrop were long overdue and are most welcome.
Not content with the new look, bet365 also had another ace up their sleeves with the premiere of a new live game from Playtech.
---
Hi-Lo unveiled
Playtech's Euro studio has a new live game called Hi-Lo.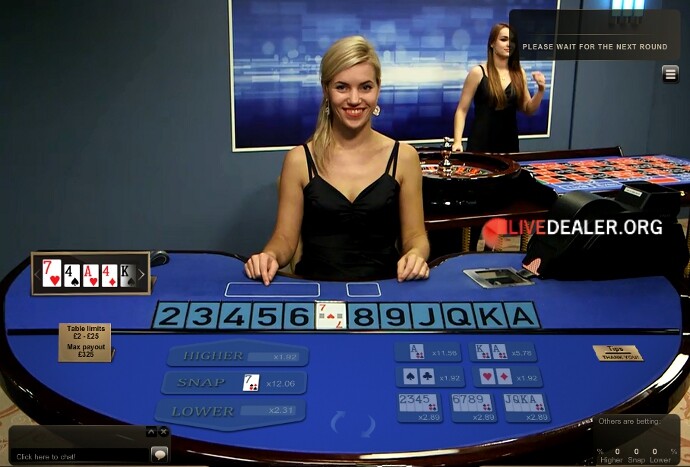 As the name suggests the game revolves around guessing whether the next card will be higher or lower in value.
The payout for each round is dependent on the current card. In other words you won't get rich fast guessing the next card will be higher than 2 (Ace being high).
Other betting options with higher returns can also be played, as covered in LD's blog.
6 decks of cards are used in the game. As a further point of interest, this is the first use of a shuffling machine at the studio tables. Local rival studio Evolution Gaming have been using Shuffler Masters since Autumn 2013.
Hi-Lo is currently playable at bet365.
---
Iris roulette
If you were playing the new Hi-Lo game from day one you may have cast your eyes over a new unplayable roulette table in the background. The new Iris roulette table opened to players a few days later.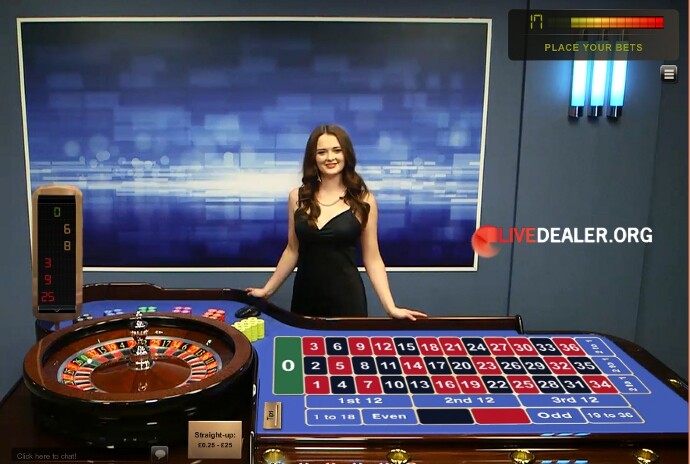 It's the same game of roulette and rules as the other tables at the Euro Playtech Studio.
Visually the table setting is almost identical to the Speed roulette table. Admittedly the Speed table does look nice, but variety is the spice of life. Next time Playtech, If you open another roulette table at the studio more distinction would be appreciated.
---
Roulette tables at Evolution
There's an abundance of generic and private roulette tables at Evolution Gaming's Riga and Malta studios. Besides catering for numerous languages they come with more variety in presentation compared with competitors like Playtech.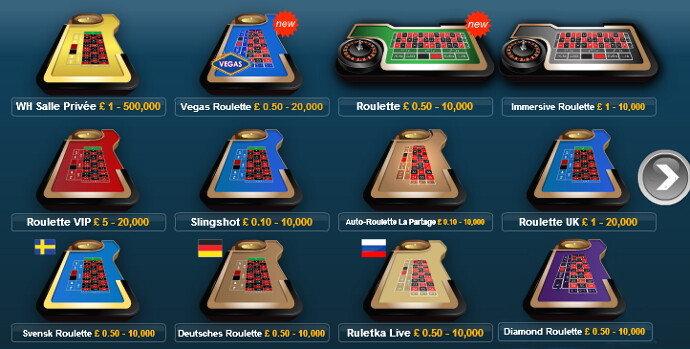 Long standing tables such as Sports roulette and London/UK roulette offer players diversity in terms of setting, dealers and sports orientated chat.
These being joined in 2013 by the Immersive and more recently the Immersive Lite tables which again are different in presentation. If you sometimes prefer a few spins of an auto-wheel you now also have the option to play a dedicated La Partage auto-roulette table.
Personally I'm still waiting for Double Ball Roulette to make an appearance.
---
Diamond roulette
Almost a month ago Diamond Roulette joined the ranks of roulette tables available at Evolution casinos.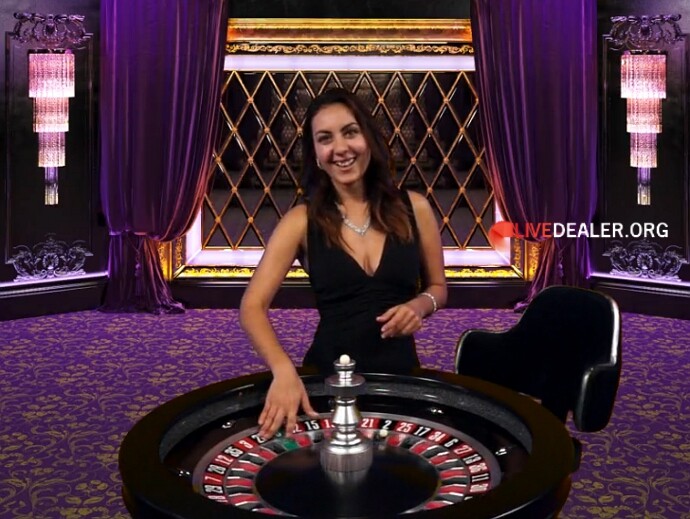 Obviously the name was chosen to complement the Diamond VIP blackjack table and visually appeal to its players. Unlike its blackjack namesake the minimum bet is low, and the table is in the Malta studio (as opposed to the blackjack table in Riga).
Given the Malta location you have the pleasure of several female dealers that will be unfamiliar to the majority of players. The dealers in part coming from the international language tables. It's something of a win-win arrangement from Evolution. Players get different dealers on a new roulette table, and Evolution have another table to utilise the pool of international dealers (rather than always on the same language table then a break and so on).
---
Genie blackjack
William Hill's second Vegas blackjack table has already been renamed Genie Blackjack and comes with a new table surface. Of course the changes are only cosmetic to further promote William Hill Vegas RNG's (slots).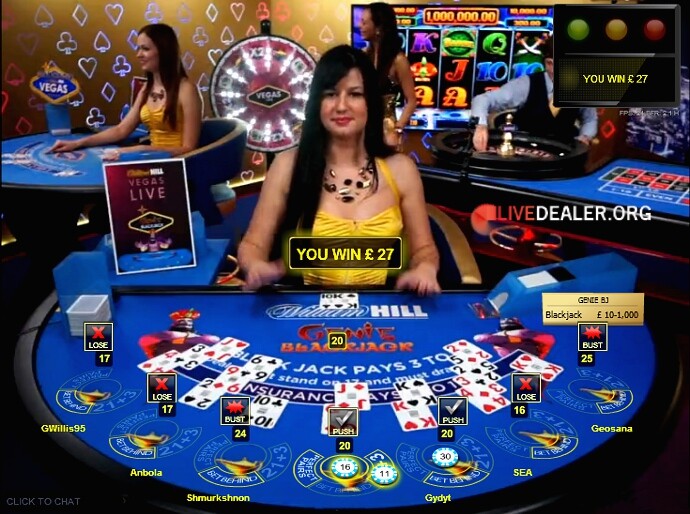 If you are lucky enough, you may spot a promotion host(dealer) in genie costume during one of the frequent promotions. Although such delights come with the price of enduring the chaos of 3 table dealer cross chat and male dealers sometimes being too loud.
---
777 casino
Several months ago I broke the news that 888 casino were launching a new set of tables under the name 777. At the time though it wasn't clear if they were simply to be another William Hill Vegas spin-off affair, or for what reason.
When the tables opened in June I was rather underwhelmed and no wiser for their exact purpose. The mystery was solved a couple of months later when it was confirmed 888 were opening a new 777 casino site.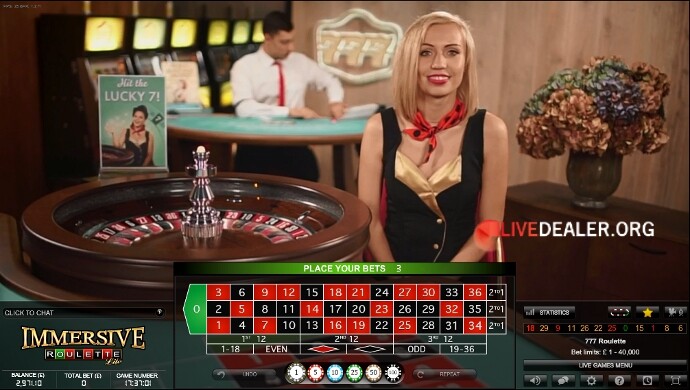 This month the retro styled 777.com site opened ahead of schedule.
The retro theme explains some of the design choices for the live 777 private area, and neck scarfs. But it still doesn't make the red and black spotted scarfs look any better on the dealers.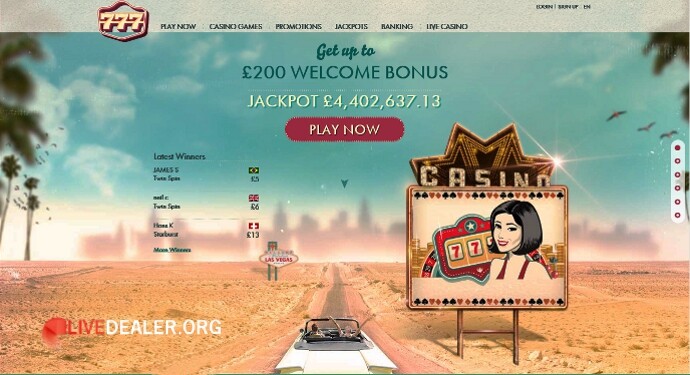 If you're already a 888 casino member you can check out the new site using your existing username and password.
---
Blackjack player history
Playtech have implemented a visual score system for blackjack players. It's much the same feature as Evolution introduced last year.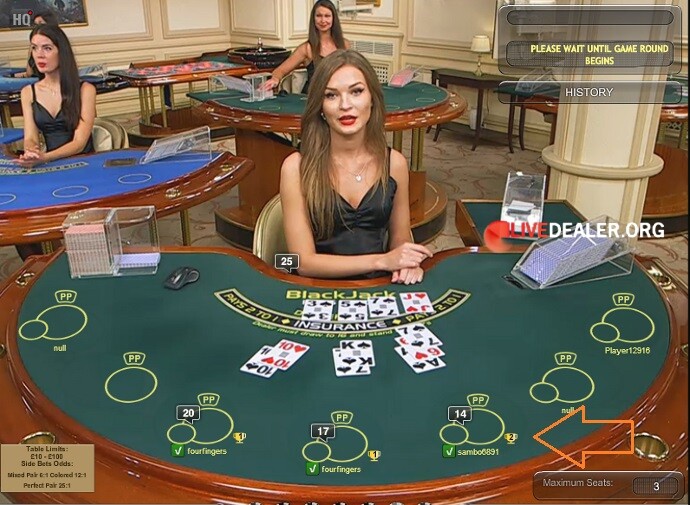 The new cup icon beside a player allows potential bet behind players to see how successful the main seated players are. A number inside the cup tells you how many previous hands in a row they've just won.
---
https://www.livedealer.org/dev/wp-content/uploads/2015/09/Sept2015.png
338
360
Unclefester
https://www.livedealer.org/images/Livedealer-logo.png
Unclefester
2015-09-30 21:08:30
2015-09-30 21:08:30
Fester's Findings - September 2015