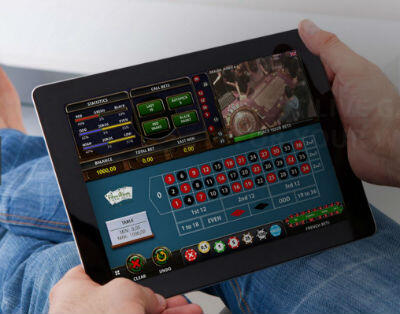 Those familiar with live gaming would know the name Vuetec. They were the one of the live dealer industry pioneers, streaming games from tables inside bricks and mortar casinos like the Fitzwilliam in Dublin, to players computers via online casinos Dublinbet, Lucky Live and others.
An organizational re-shuffle earlier this year had a few of us wondering who was now doing what from where and with whom.
Ralf Wrześniewski, CTO of recently formed Vuetec subsidiary Actual Gaming was nice enough to answer a few questions to clear things up for us.
Background…
What is your role at Actual Gaming?
I'm Chief Technical Officer, so I take care of every technical aspect of the products and make sure things operate smoothly and according to internal procedures.
Were you at Vuetec Ltd before Actual Gaming was formed?
Yes, before Actual Gaming was formed I was hired by Vuetec to handle creation of new versions of our games.
Does Actual Gaming own casino sites, or license game to unrelated operators or both?
We supply games to a growing number of online operators who have come to understand that their customers prefer the real, live fully immersive experience of playing on actual live game tables in real Bricks & mortar casinos. We're a game supplier hence we do not operate the casinos.
The Vuetec group structure changed significantly in the last couple of years. Two years ago it was a single company (Vuetec Ltd) based in the UK providing an in-casino live games stream and operating its own online casinos (eg dublinbet). Now it no longer owns/operates its own online casinos and there's a subsidiary called Actual Gaming based in Curacau that is the licensor of your live games solution.
Current company Vuetec Ltd owns dublinbet.com which is operated by Starfish Ltd.
Can you help us understand the reasons behind such major changes?
Simple really – VueTec is committed to excellence in all it's areas. Actual Gaming was formed in order to separate the technical development side of our operation from the commercial side. Actual Gaming is responsible for ensuring that we have the best products available on the market and under development, while the parent company- VueTec Ltd., provides administrative an commercial support.
On Actual Gaming…
Does Actual Gaming now use Vuetec's Distance Gaming?
Actual Gaming is a member of the VueTec Ltd. group, and is responsible for the delivery of live feeds from landbased casinos to online operators. The products we offer are the vastly improved next generation of VueTec's Distance Gaming platform.
What are the vast improvements from VueTec's Distance Gaming platform?
First and most visible part is that all the games got new improved interfaces that's unified for both Flash and HTML5 versions and ensures the players experience stays equally as good across desktop and mobile devices. Mobile interface has also been optimized to have two layouts vertical and horizontal to always provide the customer with an optimal form no matter what size device he uses or how he likes to hold it. Unlike some other live gaming providers out there that only promise live mobile video delivery or make players download apps, our HTML5 video delivery method works across all modern mobile browsers not forcing players to install anything.
Secondly the whole backend has been redesigned and rewritten to allow serving more players smoothly and provide operators with an ability to integrate the games on their sites easily. Currently the whole integration process on operators end is straightforward and can be done within a day.
We've also added a little cherry on top, a marketing tool giving operators what no-one else does. Our parters get an embeddable live video player to put on their website that attracts players and hightens their interest.
I see on your website you have pretty long list of customers.
How many of these (proportionally) are old Vuetec licensees who moved across, and how many are new?
That's true. Besides the sites previously operated by Vuetec, quite a few brands have decided to give our games a chance. All I can tell is on each of those sites our games are the most popular ones now.
Did you lose any customers/licensees in the transition?
No.
Presently Actual Gaming offer 2 games…baccarat and roulette (with croupier and auto).
Are there plans to extend the game range? If so, which games?
Of course. We never stop innovating and developing new games. First of all the upcoming months will bring the release of HTML5 Baccarat – Super 6 and will be followed by Flash and HTML5 – Baccarat regular version.
Further down the line there are various versions of Blackjack and Poker waiting in the wings.
Presently Actual Gaming captures/streams tables from 3 casinos…The Fitzwilliam, Penthouse and Expo in Dublin. –
Are there plans to add further casinos, possibly outside Ireland (…the Palace in IoM maybe)?
We're currently talking with casinos from Europe, Africa, Asia and South America that are interested in joining the network. We'd like to give the players the ability to choose any casino around the world and be able to play at it's tables.
A few years ago Vuetec (via Fitzwilliam) offered a couple of additional games to baccarat and roulette:
Blackjack Basic Strategy with Early Payout, and Texas Holdem Poker.
Any chance we could see these (or variations of) resurface?
Yes, just can't give you any date now.
What does the Actual Gaming product offer players that the likes of Evolution Gaming or Playtech can't?
Live dealer studio games have their points of course but I'm sure that no studio can really match the true casino environment. Our games offer something different, something that is closest to the feeling of playing at the real brick and mortar casino and seeing players at the table actually placing bets at the same game I'm playing.
I do not see Evolution or Playtech as 100% competitors of ours. Because we offer and specialize in something different and more real, I like to think of Actual Gaming as a supplementary offer for those operators that already decided to use Live Studio products from another provider. Technologywise I believe we've got a strong modern product that people like.
What do you see as the main strengths and weaknesses of your product?
Main strength is that those games are live and coming from a fully regulated and real environments. That's something that players vote for with their bets.
Weakness would be a limited number of types of games right now, but we're working hard to change that.
What are Actual Gaming's key product development priorities?
Get more land based and online casino partners. Get new types of games out.  We're a company that's strongly customer and quality oriented. We work closely with both the operators and casinos gathering information from their players to ensure people like our products.
Worth mentioning we also offer Private Members Club solution for the land based operators that allows them to extend their tables to inhouse tablets.
How would you describe regulation in Curaçao, where Actual Gaming is now licensed?
Licensing is of course a big issue with online operators, particularly with the European licensing regime being in disarray as it is now. Curaçao provides a respected and responsible licensing regime that has been adopted by many online operators and game suppliers.
(If you were at Vuetec when it was Isle of Man licensed),
Can you highlight any major differences in regulatory approach between Curaçao and IoM?
I was not.
On live dealer gaming generally…
Do you expect the live dealer niche to continue to grow, or plateu?
I think live dealer and studios has currently reached its apex and people are already looking for the next big thing. We at Actual Gaming believe live games coming from real casinos are the next big thing.
What is the next big thing in live dealer gaming?
Actual Gaming is it of course. And VR maybe if those VR googles can really catch on with players.
Where do you see the in industry in 5 & 10 years from now (ie changes from now)?
5 years ago live gaming was mostly non-existent. Apart from a few companies that knew how to do things inluding Vuetec, there was almost noone offering live solutions. Right now we've got many not exactly what I'd call high quality products that nonetheless popularized live gaming.
In 5-10 years I believe that every land based casino will have an internet branch. Be it fully operational website if market regulations allow it or just a private closed circle solution with tablets, these casinos really need this and that's one of the reasons we're here to help these operators boost up their revenues through internet channel.
I believe that following the whole internet of things trend live gaming will be available out of the box on smart TVs, VR googles or even car consoles. One can only hope that the regulations can catch up with modern technologies.
https://www.livedealer.org/dev/wp-content/uploads/2015/10/actual.jpg
314
400
LD
https://www.livedealer.org/images/Livedealer-logo.png
LD
2015-10-13 09:13:37
2018-07-12 10:03:41
20 Questions with Actual Gaming CTO