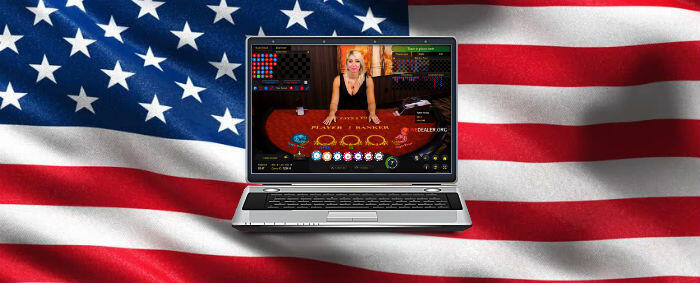 According to a report in the Huffington Post this week, US attorney general Jeff Sessions is considering a federal online gambling ban. If successful, the ban would put an end to US state-based regulated online gambling.
That's a big if mind you.
Strong opposition from the States
After a slow start the regulated online gambling industries in Delaware, Nevada and in particular New Jersey are starting to produce the results their state legislatures were hoping for. Online gambling has undoubtedly helped prop up New Jersey's ailing casino industry, creating over 3,000 jobs and generating over $80 million in tax revenue in the process.
After considerable investment (public and private) these industries are beginning to mature. US based live dealers have made an appearance. Well known EU based operators, (eg Betfair) are beginning to get involved.
Other states (most notably Pennsylvania) are looking to bolster their budgets by going down the same path a New Jersey et al.
Point being, there will be very strong lobbying and legal opposition to any attempts to impose a federal ban now.
What's behind Sessions' push to Ban?
The answer to this question is probably more a who than a what.
Jeff Sessions' appointment as attorney general a couple of months ago was controversial (although probably not at the top of the list of controversial appointments/actions during the first months of Trump's presidency).
Trump passed over a number of candidates widely considered more suitable for the role (New Jersey governor Chris Christie among them), to pick Sessions, whose ideological leanings are encapsulated beautifully by his admission that he did once say that he admired the KKK until he learned that they smoked marijuana.
Now, Sessions' campaign for the attorney general's position received strong support from partner super PACs, the 45Committee and Future45. A January advertising campaign urging the senate to confirm the senator from Alabama, who was proclaimed in the 30 second advertisement as a "civil rights champion", was funded by the 45Committee. 
Both these super PACS also lent their considerable financial backing to Donald Trump's presidential campaign.
And who funds the 45Committee and Future45?
Surprise, surprise, Sheldon Adelson is a major donor.
The US attorney general may not completely be in Sheldon Adelson's pocket, but it would be fair to say that when Adelson calls, Sessions would be quick to pick up the phone.
What a House of Cards it all is.