You may have come across 'Real Dealer' games, that are being displayed in the live casino sections of some well known operators.
These games are produced a company called Real Dealer Studios.
At the likes of Leo Vegas and Betvictor, you're now given the rather enticing option of playing Real Roulette and Real Baccarat with dealers Bailey, Courtney, Sariti, Caroline or Holly among others.

Real dealers? No. They're actually actors.
Real time video? No. All video footage is pre-recorded.
Real physical outcomes? No. Outcomes are all computer random number generated. More on that below.
These are certainly NOT live dealer games. Despite excessive the use of the word 'real' everywhere, Real Dealer Studios maintain they are not trying to be. They are seeking to create a new niche within a niche – RNG games injected with a elements of realism.
The Company's Chief Product Officer describes their offering as,
"…a new kind of RNG game that brings in a cinematic level of realism and a human element along with a vastly superior video and streaming quality than what live dealer can offer"
Indeed, it would be more appropriate for casinos to list these games alongside their RNG games rather than live dealer games. It's an interesting concept though.
Your game begins with a very warm welcome, albeit one recorded many months ago.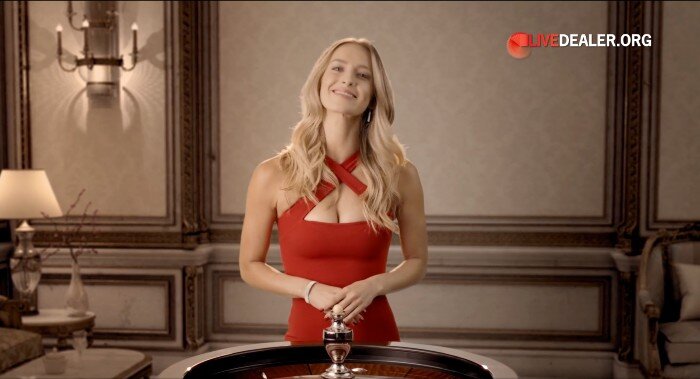 You are then invited to place a bet. With none of the constraints of real time gaming (ie other players waiting for the spin/deal) you have all the time in the world to do this.
You are also able to play for free (I've never had a real balance close to $100,000). Like regular RNG games, there's zero marginal cost of serving these games so free play is encouraged.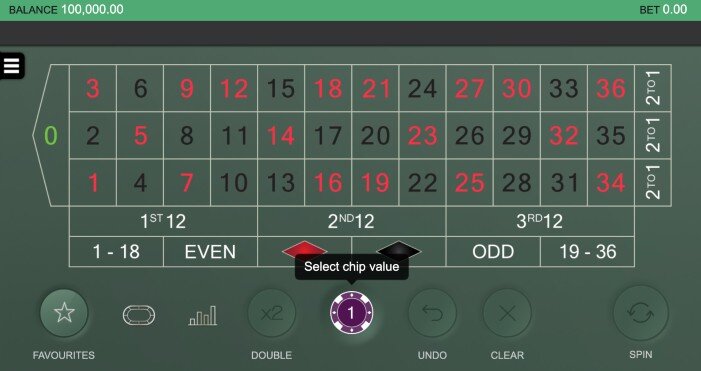 After your bet is placed, the dealer (actor) wishes you good luck with just a hint of flirtation and launches the ball. Again, this ball launch and flirtatious glance was captured in a studio some time ago.
There's archive footage of a real ball spinning around a real wheel (a Cammegh wheel, the close up deliberately emphasises). Then the ball falls into a pocket for the outcome.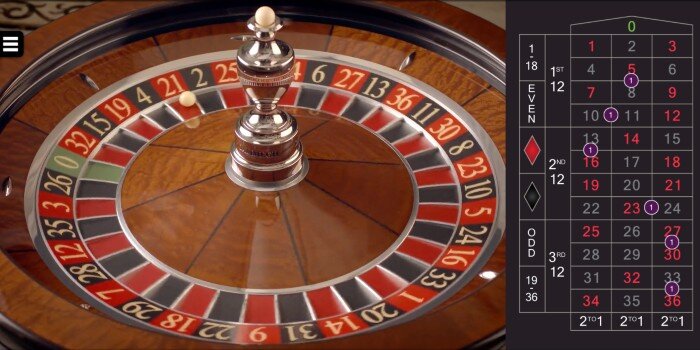 Now, this real game outcome is not determined be which pocket the ball fell into. This happened many months ago.
Rather, after your bet is placed, a computer random number generator determines the outcome. The pre-recorded footage of the ball drop matching this outcome is then cued. Followed then by footage of the dealer announcing that outcome (again in a saucy kind of way).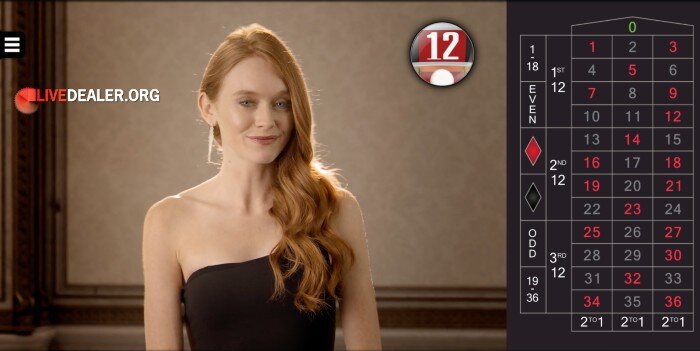 Real Roulette would have been a relatively easy one to put together. Only 37 ball drops and winning number announcements to record.
Their Real Baccarat effort (video below), with many more possible hand combinations, is a more commendable effort.
So what do we think of Real Dealer Roulette and Baccarat?
Put simply, these just aren't live game and shouldn't be represented as such. Listing them alongside live games is arguably misleading. You can put lipstick on a pig, but it's still a pig.
There are a couple of upsides to these game however. As RNG games you can play them in free-play mode. And because all video is pre-recorded and not live, the vision is impeccable, even over a slow connection. And it has to be said, they are very well presented. I'd much rather play Real Roulette than a traditional RNG roulette game. I'd prefer however to play neither.
Some Real Dealer Baccarat action
Some Real Dealer Roulette action
https://www.livedealer.org/dev/wp-content/uploads/2021/04/realdealercaroline.jpg
306
400
LD
https://www.livedealer.org/images/Livedealer-logo.png
LD
2021-04-15 02:26:32
2021-04-15 03:40:41
What do we think of Real Dealer Studios?