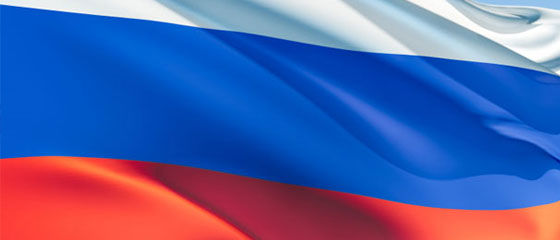 Russia's remote gambling zone experiment
Back in July 2009, Russian casino laws came into effect that forced the closure of all Moscow casinos and gaming houses and the establishment of designated gambling zones in remote areas of the country.  These zones are the only places where casinos are allowed to legally operate within the Russian Federation.
The aim of the laws was to curb terrestrial gambling which was widely believed to be out of control and it seems they've worked a treat because the casinos in these areas are struggling. So much so that new legislation has been drafted to allow for a re-shuffle of gambling zones. The Azov City zone, described in a note attached to the law as "not functional" will be replaced by an area near the resort town of Anapa by the shores of the Black Sea.
Anon actually has a reasonable population as well as tourists…important ingredients for the success of a casino according to both conventional wisdom and common sense.
The poor buggers who invested millions and opened casinos in Azov City will no doubt be seeking some kind of compensation for their losses but no concrete undertakings in this regard have yet come from authorities.
So too much casino gambling is bad…but not enough is even worse. Of course online casinos are another kettle of fish altogether that authorities are still struggling with – regardless of how far away you put land based casinos Muscovites will still have computers and Internet connections.
Ukraine also looking to expand casino gaming options
Like their larger neighbour, the Ukraine also took measures to curb residents gambling activity in 2009 with the implementation of a ban on casinos, bookmaker offices and slot machine halls.
Pretty soon internet gambling cafe's sprung up all over the place, taking advantage of legislators' failure to include online activity in their ban. These cafes or clubs remain a thorn in the side of authorities today, usually found within close walking distance from any Kyiv metro station.
As the old saying goes…if you can't beat 'em, join 'em.
The Ukraine Finance Ministry have revealed plans to allow 4 and 5 start hotels, ships registered in Ukraine and various other entertainment complexes to acquire licenses (UAH40 million, about US$5 million) to operate casino games like roulette.
Meanwhile in Asia…
Singapore remains the world's poster-child for how to use casinos to turn around a GFC-ravaged economy.  From recession to GDP growth in 2010 of around 15%,  attributed largely to the success of the Marina Bay Sands and Resorts World Sentosa casinos the Lion City is indeed roaring. While Macau casinos made a lazy US$23.5 billion in 2010…58% up on 2009 and more than 4 times what casinos on the Vegas Strip managed.
I can't help but think the politicians in Russia and Ukraine have been casting an envious eye at what's been going in Macau and Singapore this past year.
https://www.livedealer.org/images/Livedealer-logo.png
0
0
LD
https://www.livedealer.org/images/Livedealer-logo.png
LD
2011-01-10 19:40:47
2011-01-10 19:40:47
Russia moving its casino gambling zones