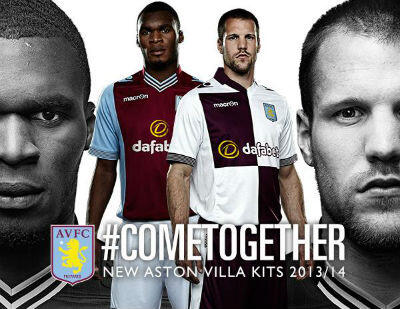 There's no doubt that the UK Gambling Commission's soon to be introduced new online gambling laws/regulations are going to shake things up quite a bit.
We've already seen a number of the major UK facing operators begin cleaning house on their accepted jurisdictions policies in anticipation of applying for a license to operate locally. Throw in the point of consumption tax and other restrictions and waters are looking a little choppy for the likes of William Hill, Ladbrokes, Betfair and a long list of other well known bookies.
But they're not the only ones set to take a bit of a hit.
There was an interesting piece in the Financial Times yesterday titled, Premier League clubs face £90m blow in gambling crackdown. It contends that English Premier League clubs are at risk of losing around £90 million worth of sponsorship currently coming from Asian based online betting operators.
Winning Asian Customers
Q. If you want to grow your brand in Asia, where do you advertise?
A. English Premier League
Yep, seems the the best way to win the hearts and minds of punters in Malaysia, Vietnam, China, Singapore, China, Korea and rest of Asia is not via endorsement of local sporting events, but rather the EPL. Its mass appeal across all of Asia makes it the ideal platform to grow brand recognition throughout the entire region.
Under current UK laws, as long as an operator is licensed in a white-listed jurisdiction (Gibraltar, Malta, Isle of Man etc) they are are able to advertise their product in the UK. And that's what the big Asian facing (but white-list jurisdiction licensed) operators have been doing for a number of years now.
Asian operator sponsorship of EPL clubs for the 2013/2014 season is prolific. Of the 20 clubs in the EPL, 14 have sponsorship arrangements in place with Asian facing operators in deals ranging from shirt sponsorship to official betting partner and worth a total of around £90 million.
Arsenal
Bodog – official Asian betting partner
Paddy Power – betting partner in the UK, Ireland and Italy
Aston Villa
Dafabet – official main club sponsor
Cardiff City
No betting sponsors
Chelsea
Coral – European betting partner
Crystal Palace
12Bet – official betting partner
Everton
Paddy Power – optimum partner
Dafabet – optimum partner
Fulham
No betting sponsors
Hull City
SBOBet – official Asian betting partner
Liverpool
188Bet – official international betting partner
Paddy Power – official partner
Manchester City
188Bet – official international betting partner
Manchester United
No betting sponsors (but very long list of sponsors from just about every other industry!)
Newcastle United
138.com – betting partner
Norwich City
SBOBet – Asian betting partner
Southampton
SBOBet – Asian betting partner
Stoke City
Bet 365 – principal club partner (naturally)
Sunderland
TLC88.com – Asian betting partner
Swansea City
SBOBet – official Asian betting partner
Tottenham Hotspur
Betfred – official partner
Fun88 – official partner
West Bromwich Albion
TLC88.com – platinum gaming partner
West Ham United
SBOBet – official Asian betting partner
Deals under Threat
Under the new laws coming into effect in August 2014, a white-list license will not be enough to allow Dafabet, Bodog, SBOBet etc to continue their sponsorship arrangements with EPL clubs. They'll need a UK Gaming Commission license, and they may have difficulties getting these given the nature of their operations and advertising focus.
The Commission has ruled that it would grant UK licences only to operators that are,
"…a British facing business and either currently transact with British consumers or have a clear business plan for doing so".
This could be hard to argue when your perimeter advertising is in Asian languages rather than English!
So, the 2014/15 EPL season may see a bunch of new shirt sponsors and stadium signage. Of course there is also the chance that the likes of Dafabet, Bodog, SBOBet, 138.com and 188Bet will simply tweak their advertising and operational focus just enough to comply with the new rules.
I suspect the lion's share of club's £90 million in sponsorship will remain.
https://www.livedealer.org/dev/wp-content/uploads/2014/05/aston-dafa.jpg
309
400
LD
https://www.livedealer.org/images/Livedealer-logo.png
LD
2014-05-08 00:20:16
2014-05-15 23:24:16
EPL Could Lose its Asian Betting Sponsors