Evolution Gaming this week launched their latest offering…Dual Play Roulette at Dragonara Casino.
'Dual Play' refers to the fact that both players seated physically at the table, and players seated in front of their computers somewhere very far away from the table are able to play the game at the same time.
The table is located inside the Dragonara Casino in Malta which has been welcoming patrons through its glitzy big front doors since 1964. In 2010 the casino was taken over by a company named Dragonara Gaming Limited and refurbished to the tune of €15 million. Dragonara Gaming have also turned their attention to establishing a strong online presence through associated company Dragonara Interactive which operates Dragonara Online.
Enter Evolution Gaming.
In addition to the standard suite of Evo live games which we're all very familiar with, Dragonaro Online as of this week offers what is calls Dragonara Roulette (what Evolution call Dual Play Roulette)…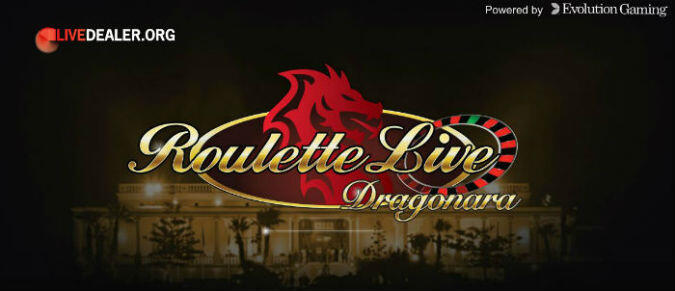 A couple of snippets from Evolution's press release on the new launch are below.
The Dual Play Roulette table at Dragonara Casino uses a similar camera and sound installation to that found at the Live Roulette tables at Evolution's main Live Casino studios. Players at the on-premise Dragonara table play as normal, while the live video stream can be accessed by an unlimited number of other players via the internet and the casino's own WiFi system using computers, laptops, tablets or smartphones.
Complete with obligatory quotes from key personal on both sides of the partnership…
"Land-based Live Casino has been a key focus area for Evolution in the last 18 months. Drawing on experience gained from our on-premise live studios in Spain, Italy and Belgium, the Dual Play Roulette solution at Dragonara is the essence of land-based and online convergence. It draws online players right into the excitement of the real casino; it allows on-premise customers to stay connected to the live game action – even when they are in a casino's restaurant or bar; and it opens up highly scalable multiplayer revenue potential."
(James Stern, Director of Business Development & Land-based Sales at Evolution)


"We are delighted to be the first land-based casino to offer the ground-breaking Evolution Dual Play Roulette directly from our casino floor. Dragonara is synonymous to tradition with its rich history, but also very forward looking and innovative. Through this service we can now offer our players an innovative and different service that is unique in many ways. Dual Play is a great way for customers to join in the live game action whenever they like, and to play online with dealers they are familiar with from our casino. As well as loyal local clientele we have a huge number of players who visit us while on holiday. Now they can continue to take their place at the Roulette table in their favourite casino, even after departing Malta and when they are thousands of miles away."
(Franco Degabriele, Business Development Director of Dragonara Gaming Limited)
Below are a few screen grabs of the the table, as viewed online.
Place your bets…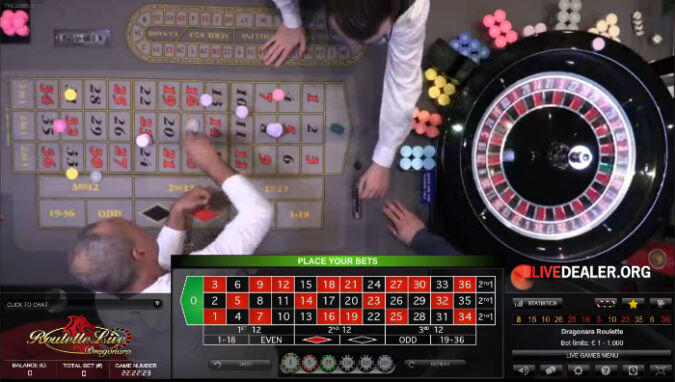 Bets closing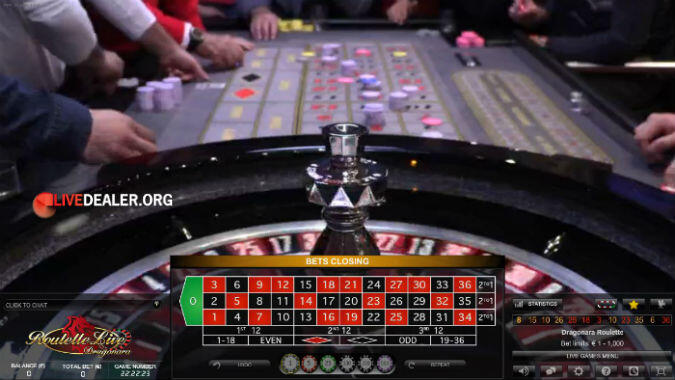 And the result…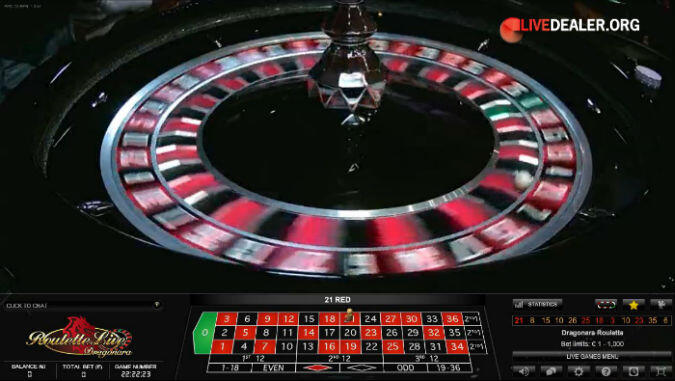 As you can see, it's a single zero table. Standard European Roulette bets and payouts apply and the game is pretty quick with what felt like only 15-20 seconds or so to place bets between spins.
Certainly enough time for patrons at the table (and online) to place their chips. There did seem to be more action on this table than we're used to on some of the other 'in-casino' roulette tables that have been online for a while now).
Click Live Games Menu, open the studio roulette table and you're back in Latvia experiencing European Roulette presented in a very different fashion.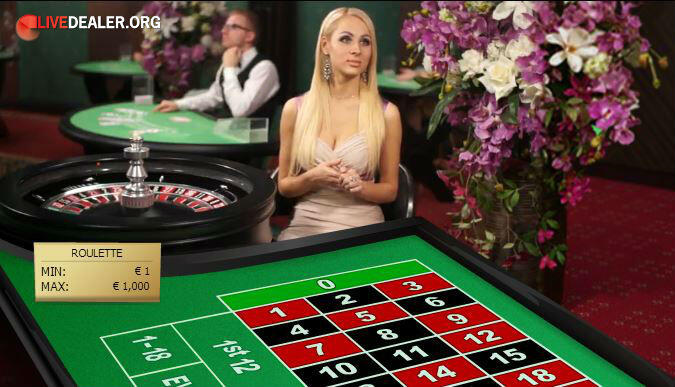 https://www.livedealer.org/dev/wp-content/uploads/2015/11/dragonararoulette.jpg
380
675
LD
https://www.livedealer.org/images/Livedealer-logo.png
LD
2015-11-15 23:25:45
2015-11-15 23:26:23
Dual Play Roulette at Dragonara Casino