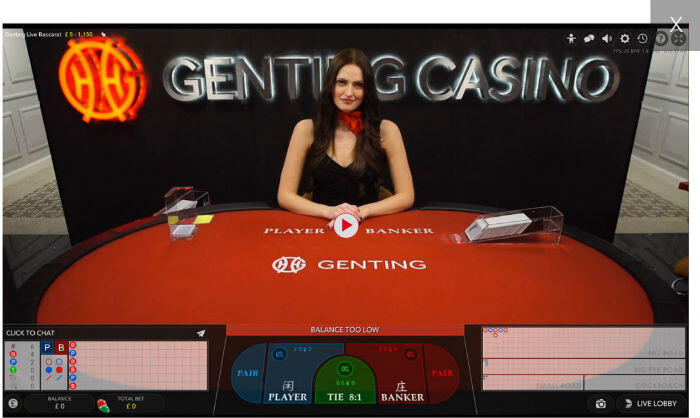 Well this is a welcomed surprise.
Genting live casino have increased the payout on Tie bets on their Genting branded baccarat table.
You now get 9:1 for correctly picking the Tie, rather than the standard 8:1 payout offered on all other live baccarat tables.
It's not often a casino makes the decision to raise the normal game payouts, cutting their house edge in the process. It's also unusual that they would do this without making efforts to broadcast this generosity to the wider casino playing community.
No fanfare, promotions or press releases (thus far at least).
But for Festers's keen eye, Genting's newly introduced 9:1 Tie bet would remain largely unknown.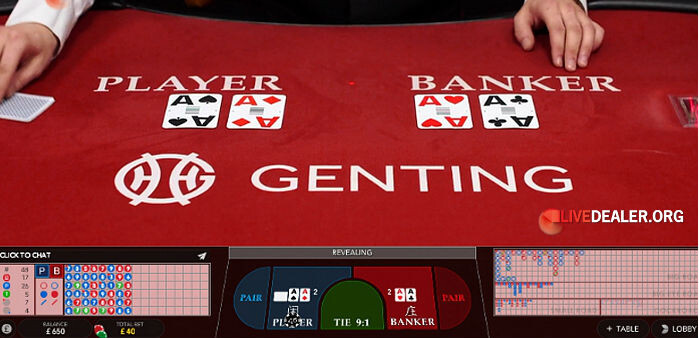 But it's legit.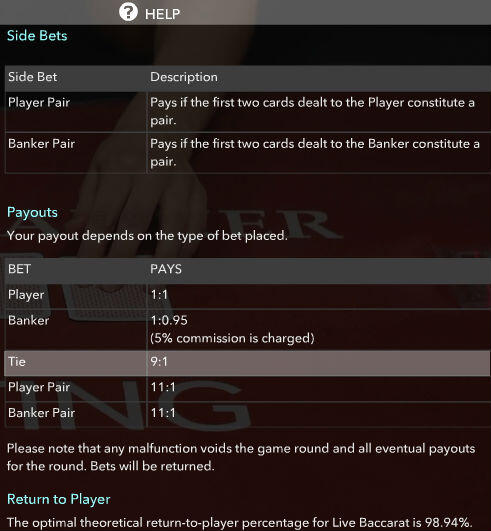 One point to note is that this change makes no difference to the games theoretical return to player rate. This is because despite the boosted Tie bet payout, the optimal bet for this game remains the Banker bet.
Still, welcome move from Genting. Let's hope other casinos follow suite with similar generous payout tweaks.
2:1 Blackjack payout anyone?
https://www.livedealer.org/dev/wp-content/uploads/2016/06/gentingbaccarat.jpg
418
700
LD
https://www.livedealer.org/images/Livedealer-logo.png
LD
2016-06-19 15:27:23
2016-06-19 15:27:23
Genting ups live baccarat Tie bet payout